---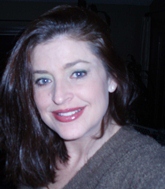 EMAIL INTERVIEW – Valerie Harding & Ken Sinclair
Valerie Harding, Ripple Effect Communications
Fluent in French and German, Valerie brings a wealth of global marketing communications experience in increasing foreign companies' market share in the US and bi-directionally increasing US companies' market share in Europe. Valerie successfully assisted such companies as Siemens, PC Soft International, and Intec Controls in their growth through strategic messaging, positioning, and focused campaign planning. Prior to joining Ripple Effect Communications, Valerie was Director of Public Relations for LifeFX where she increased overall visibility of the company through the analyst community, global connections, and securing placements in such high profile magazines and journals as Time Magazine, The Wall Street Journal, Time Magazine Europe, and USA Today. Some key TV segments she has secured have included ABC's Good Morning America, CBS Channel 4 News, Discovery, and Fox News. For more information, visit www.recommunication.com or email Valerie at vharding@recommunication.com.
---
OPC Linkedin Group
What prompted you to create the LinkedIn group, OPC, Interoperability and Industrial Automation Technology?


Sinclair: What prompted you to create the LinkedIn group, OPC, Interoperability and Industrial Automation Technology?

Harding: I wanted to create a community (
http://linkd.in/fYS3Dh
) that was truly open and transparent in terms of sharing information and collaborating in a way that would be beneficial to all members. A community where competitive products, solutions and offerings could be presented and information disseminated in a meaningful way. There are groups that focus on industrial applications, automation technology, engineering, SCADA, etc., which are all great communities but I really think that the OPC component is critical and will be extremely important in the future because as an open standard, it crosses all the manufacturing, industrial and cleantech industries. NIST is backing the OPC to be the standard for Smart Grid initiatives. OPC clearly has a formidable role in building automation.
Sinclair: Why not just use other OPC focused LinkedIn group instead of forming another OPC data sharing group?

Harding: Great question! I was participating and keeping a pulse on OPC-centric communities especially within LinkedIn until I discovered that many groups are not transparent with their objectives and instead have hidden agendas. Some organizations establish their groups solely for the purpose of trying to market one vendor or one type of solution. This unfortunately happens sometimes. But what particularly infuriates me is when I try to participate with a different viewpoint or offer some market research for food for thought; I have found that my comment or discussion topic would be altogether pulled because it did not support the group manager's agenda. My opinion is that if you are going to manage a LinkedIn group in this manner, it is best to give the company name as the LinkedIn group name. LinkedIn Groups really need to be honest with regards to their mission and objectives.

Sinclair: Why have you chosen to focus specifically on OPC, Interoperability and Automation?

Harding: Prior to founding Ripple Effect Communications (www.recommunication.com), I started my career in process control and industrial automation at Intec Controls and then continued within the automation and manufacturing realm -- working for such companies as PC Soft, Siemens, and eMation. My positions have always been in a sales, marketing and channel management capacity. I've conducted sales calls in manufacturing plants throughout South America having seen first-hand automation systems within bottling plants, chemical processing plants, water and wastewater facilities, automotive manufacturing plants, utilities—both in continuous and discrete industries. What I noticed throughout my career is that protocols, standards, connectivity have always remained the critical components in all processes across all verticals. It has always been highlighted as the key components within any process. The mantra always being – automation is only as good as its connections or touch points. It bridges all the unique audiences like engineers, managers, executives, operators across all industries and a social media community is a great platform to relate and share information and experiences.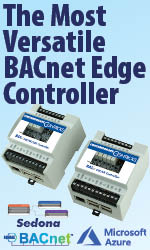 Sinclair: What is Ripple Effect Communications role in OPC, Interoperability and Industrial Automation?

Harding: Ripple Effect Communications' team has been working closely with the OPC Foundation and several of its members for some time now. Many of our clients are involved in either building automation, software and technology, manufacturing, M2M, enterprise solutions and even such emerging industries as the smart grid and clean technologies. The key commonality for all of these types of companies is how they are able to leverage their ability to connect into an organizations overall infrastructure and provide value. Let's face it, there are thousands of existing standards or protocols in use and we have come to understand that the need for connectivity and automation crosses most markets and verticals.

Sinclair: What Interoperability trends do you see in Building Automation?

Harding: Most of the building automation case studies we work on emphasize the importance of creating sustainable buildings. Sustainable building operations are all about minimizing energy consumption while maximizing comfort. Our increasing awareness to live a more sustainable lifestyle is creating a demand to find new ways to increase the efficiency and life span of every part of a building.

There is a growing demand to freely communicate with a wide range of devices. Our clients are seeing growth predominately in building energy management systems sector especially for the larger building efficiency industry. Bridging the communications gap within the building automation market is certainly not a new trend. But the interesting twist to this trend happens when new devices emerge and building control systems are brought in to work with existing older systems. The biggest area of growth will be seen in retrofits and it is apparent that the market will be profitable for those building automation professionals that are equipped with communication automation knowledge needed to seamlessly link new devices and systems with legacy ones into a building automation infrastructure.

---


[Click Banner To Learn More]
[Home Page] [The Automator] [About] [Subscribe ] [Contact Us]