---

EMAIL INTERVIEW - Greg Ennis & Ken Sinclair

Greg Ennis has been active in the Wireless LAN industry since 1992. He was one of the original developers of the MAC protocol proposal that IEEE 802.11 adopted in 1993 as the foundation for the standard, and subsequently served as technical editor for the initial 802.11 specification. He has served as technical director of the Wi-Fi Alliance since the founding of the organization in 1999.


---
Wi-Fi and Smart Buildings
Devices like smartphones with Wi-Fi could provide a user interface to control a building automation system whether on- or off-site.
Sinclair: What is the role of Wi-Fi in the future of smart buildings?

Ennis: It will play a huge role. Wi-Fi is nearly ubiquitous in all sorts of different environments, including large commercial buildings and hotels. We use Wi-Fi in all of these places and people are familiar with it. For smart building applications it's simply of matter of incorporating devices that have Wi-Fi capability. Beyond that, Wi-Fi is a very reliable and secure communication mechanism that provides superior coverage through the walls of a large building which makes it particularly suitable to be the underlying network for smart buildings. Applications could include security video and energy management. Nearly any type of building management system you want to use can be run over a Wi-Fi network. It's a very cost-effective solution because with Wi-Fi networks already present in most buildings, there's few infrastructure set up costs going in and the high volumes of Wi-Fi-enabled devices shipped every year help keep costs down.

Sinclair: How does Wi-Fi fit in the smart grid?

Ennis: The smart grid is a very large environment and Wi-Fi plays a role throughout the system. For example, utilities can use networks to monitor their transmissions and provide more accurate readings to consumers. Wi-Fi will also play an important role in monitoring smart energy in buildings and homes by allowing devices to communicate with each other, with the local utility, and with services outside the building via the Internet. Residential customers and building operators will want to interface with their smart energy applications using their smart phones, tablets, and computers, and these devices all natively support Wi-Fi.

Sinclair: How will a Wi-Fi-enabled smart building be able to both help protect the environment and improve building security?

Ennis: Providing advanced communication capabilities allows buildings to be operated in a more energy-efficient fashion. You'll use less power and consume fewer natural resources. Beyond that, there are significant advances afoot in the Wi-Fi industry, such as very low power versions of Wi-Fi chips. These chips could be used for battery-powered sensor devices like door locks, alarms and thermostats. It's going to be a huge market and could do a lot to conserve energy.

Wi-Fi is already used everywhere to help provide building security. Wi-Fi supports both low bandwidth applications like alarms and higher bandwidth applications like security monitoring. Taking advantage of that will play an important role in smart buildings, and help people stay safe.

Sinclair: How can building owners use active Wi-Fi connections to begin to establish a smart building?

Ennis: Many buildings already have Wi-Fi networks established. It's certainly possible to put the smart building applications on existing networks. But operators of larger and multi-tenant buildings may want to use a separate "smart building" Wi-Fi network.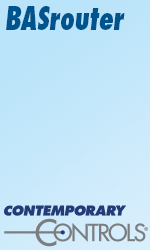 Sinclair: Are Wi-Fi devices difficult to install or use?

Ennis: Actually, there is a feature supported by Wi-Fi that allows new networks to be very easily set up or new devices to be easily added to existing networks. This allows even an inexperienced installer to set up a network. It's called Wi-Fi Protected Set Up™. It's an option that's incorporated in many Wi-Fi devices. It allows devices and networks to be set up using nothing more than the push of a button. This easy setup capability would be ideal for devices such as HVAC equipment that may not have much of a user interface.

Sinclair: Wi-Fi has been around for a long time. What's new? What is Wi-Fi Direct?

Ennis: Wi-Fi has evolved exponentially during the past decade. It's important to recognize that the first Wi-Fi devices work with today's systems. The most interesting thing that's happening is the proliferation of different types of devices that use Wi-Fi. It's hard to get a smartphone without Wi-Fi. The same is true for television sets and tablets like iPads. What this means is that Wi-Fi will be such a presence in buildings that it will be increasingly easier for building automation applications to take advantage of it. For example, devices like smartphones with Wi-Fi could provide a user interface to control a building automation system whether on- or off-site.

Wi-Fi CERTIFIED Wi-Fi Direct™ is a new mode of operation for Wi-Fi devices. It doesn't require that devices be connected to the Internet. It's a peer-to-peer system and may have real possibilities for use in smart and automated buildings. For example, you could use Wi-Fi Direct to set up a parallel network for building automation. The network wouldn't depend on any others and would support all the smart energy and building automation applications that we've been discussing.

Sinclair: You've been involved with Wi-Fi since its inception. Are you surprised with the developments and changes and what does the future hold?

Ennis: In the past, Wi-Fi was commonly thought of as just the wireless Internet. But that's just one application for Wi-Fi. The building automation applications we've been talking about show how you can use all sorts of services via Wi-Fi. It's been a privilege and an absolute thrill ride to be a part these changes. We certainly felt that Wi-Fi was a powerful technology that was going to help advance many industries. But the level of adoption has been tremendous. There are two billion devices out there and the wide range of applications we support is beyond anything we dreamed of, even a decade ago.

To learn more, visit the Wi-Fi Alliance at http://www.wi-fi.org/ or request an interview.




---


[Click Banner To Learn More]
[Home Page] [The Automator] [About] [Subscribe ] [Contact Us]