---
Building Automation is Transforming into the Building Internet of Things Creating a $76Bn Market by 2020




The transformation of Building Automation Systems (BAS) into a Building Internet of Things (BIoT) is now underway. But as the plot is unfolding, the full impact of what BIoT will mean to the BAS industry is not yet well understood.




Memoori's new report – The Transformation of BAS to BIoT 2015 to 2020 – will show that major disruption is on its way as both the competitive landscape and the supply chain will change for all those suppliers that want to engage in the wider BIoT business which will reach $76Bn by 2020.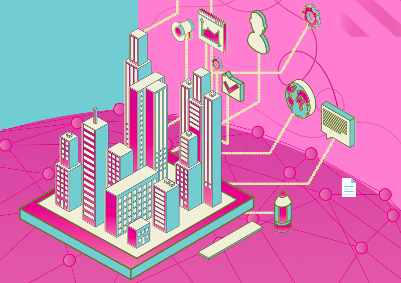 The starting point to establish the future potential for BIoT has to be to size the current market for all the BAS services and projecting demand until 2020. This we have carried out taking into account that the business of designing and installing BAS services will for the most part remain unchanged for some years but parts of it such as supervisory software and enablement hardware are becoming part of the Internet of Things system within the wider BIoT contract.

This will of course reduce the share of the BAS content within the fast growing BIoT business as the penetration of BAS morphing to BIoT grows. Other issues that we have taken into account that will determine how fast the development of BIoT encroaches upon BAS services include wireless technology which is vital for retrofitting existing buildings, substantial cost reductions in all core components of IoT and the creation of value add services through integration with corporate business systems.
Sizing of the BAS Business
We estimate that the world market for BAS at installed value in 2014 was $120Bn. This was shared between nine services include Access Control, Building Environmental Control Systems (BECS / HVAC Control), Energy Enterprise Software, BAS Integration Services, Intruder Alarms, Lighting Controls, Video Surveillance, Fire Detection and "Others" including Monitoring & Metering, Notification / Voice Evacuation Parking Control etc. The average compound growth rate from 2010 to 2014 was approximately 8%.
There is wide variation in market share of each service ranging from Video Surveillance at 24.7% to Lighting Controls at 4%. We forecast that from 2014 to 2020 BAS services will grow by a CAGR of 9% with Video Surveillance achieving 11.25% growth and being the largest single market. We believe that video cameras will be the king of sensors connected to more points than any other sensor in the BIoT. IP network cameras have grown at a CAGR of more than double this over the same period. Bus Based Lighting Controls starting from a much smaller base will realize a CAGR of 17%.
Sizing of the BIoT Business
We estimate that New Construction projects including major refurbishment account for as much as 70% of the value of all BIoT business today in the developed markets of the world and even more in developing markets. This could change depending on the state of the construction industry at any time.

The retrofit market in the future could amount to 30% plus in some years. Major BAS Systems suppliers are likely to target their legacy estate and offer to install a turnkey BIoT contract and this could be attractive to their customers; although it may be less open to plug and play which could inhibit its long term value.

Retrofitting BIoT to existing Smart Buildings is unlikely to be cost effective until prices come down and customers have recouped some of the original investment. To strip out all or some of the existing control and monitoring systems may require the building to be closed down causing further costs. Until we have learnt from the many lessons of installing BIoT on new construct projects few comprehensive BIoT systems will be installed in existing Smart Buildings. The development of wireless controls will have a major impact on the uptake of BIoT in retrofitting existing buildings.

The value of the BAS hardware associated with BIoT projects at installed prices at $35.15Bn in 2014 accounted for approximately 60.5%, Enablement Hardware look a 13% share, Network Communication Services 16.5% and IoT Data Services secured 10%. Projecting the sales of these 4 major components through to 2020 shows a significantly changing picture with IoT Data Services increasing its share to 26.5%, Network Communication Services rising to to 22.2%, whilst the contributions from Enablement Hardware and BAS Services will decline to 11% and 40% respectively.
This assessment shows that we see major opportunities for growth across all four value chains. Initially much of the investment will involve developing connectivity through the deployment of Wireless Sensor Networks and upgrading of Network Hardware, before being overtaken by a much faster growing IoT Services Market by 2020.

We expect that in order for the Building Internet of Things (BIoT) to deliver a comprehensive and cost effective solution across all the services that now co-exist in Smart Buildings it will require fundamental changes on how these systems are designed and contracts to install are arranged. We expect that in the future, BIoT will be organized around 4 main contracts, which are identified and analyzed in the report.

Starting at Only $999 USD (Single User License) with 240 pages and 32 charts, the Transformation of BAS into the Building Internet of Things 2015 to 2020 report filters out all the important conclusions, supported with facts, as to what is shaping the future of the Smart Buildings industry. You can learn more about the report here – http://www.memoori.com/portfolio/transformation-BAS-to-BIoT-2015-2020/


---


[Click Banner To Learn More]
[Home Page] [The Automator] [About] [Subscribe ] [Contact Us]