---
Beyond Energy Management:

Building Performance Optimization Services Take Centre Stage

Daphne Tomlinson
Independent Consultant
Tomlinson Business Research

We are seeing the convergence of Building Energy Management with Facilities Management and Asset Management, as software and services addressing building performance optimization take centre stage in the commercial and industrial buildings market.

The boundaries between technology offerings are blurring as IoT and digital innovation enable new applications and services. A diverse range of players from different sectors are offering optimized energy, property and resource management software and services to building owners and operators. Companies from the lighting, HVAC equipment, facilities management, proptech, CRE, IT and software sectors have entered the smart buildings market, alongside BAS (Building Automation Systems) firms.

However, established BAS companies are well positioned to deliver on the promise of BEMs and IoT platforms, since they have the field expertise to implement and act on the insights provided by building data. Building automation players are capitalizing on IoT by broadening their data analytics capabilities and asset management services.

The examples described in this article from four of the leading firms in the building automation sector are indicative of these trends;

HONEYWELL
One such example announced this month is Honeywell's Outcome Based Service, a cloud-enabled building management service that prioritizes maintenance activities to promote optimal facility performance and bottom-line benefits. Without close monitoring, energy consumption can drift by up to 7% annually.

The service taps building connectivity and sensors with the goal of ensuring that building equipment is performing at its best. Results from early pilot deployments show it can help organizations cut energy spend while cutting reactive service calls.

At the core of the latest offering is Honeywell's Industrial Internet of Things (IoT) platform Sentience which delivers robust and secure IoT and big data capabilities for all of Honeywell's connected solutions.

Using diagnostic tools and Honeywell's network of localized technicians, the service focuses on targeted interventions to help facilities more easily identify building problems and improvement opportunities that can drive energy savings along with operational and comfort improvements.

UTC
The completed acquisition by UTC in March 2017 of Wipro's EcoEnergy IoT business is another example of a core BACS player enhancing its remote monitoring and building analytics capabilities beyond energy management. The newly acquired business reports to Automated Logic, part of UTC Climate Controls & Security.

Automated Logic President Mead Rusert said "This business reports to Automated Logic, which we see as a natural fit. EcoEnergy provides a unique mix of robust, IoT enabled data analytics and a team with strong domain expertise to remotely act on insights. They provide a range of complementary services from remote monitoring to full analytics through remote energy / asset management as a service."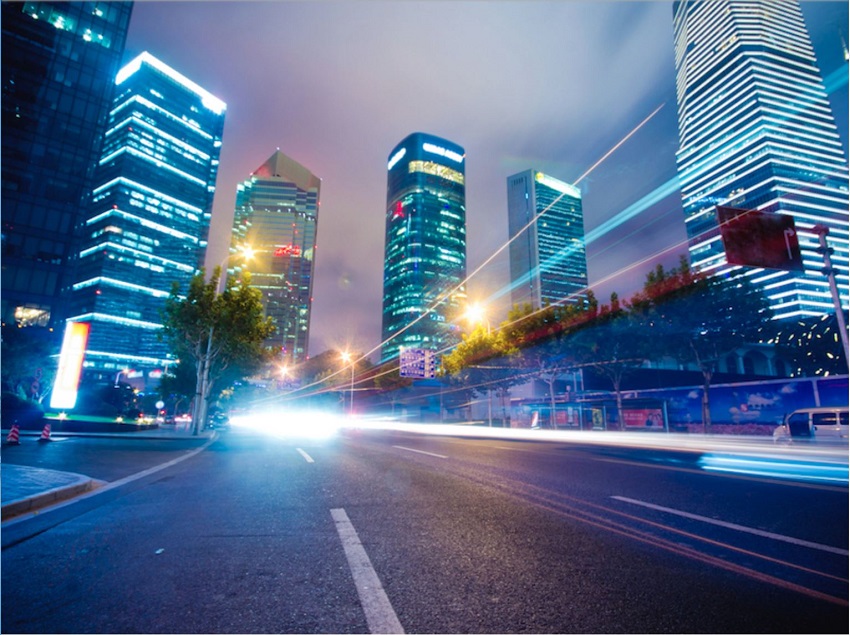 SCHNEIDER ELECTRIC
Schneider Electric has also extended its remit beyond energy management into asset and facilities management. Recently the company has focused on gaining building operations and maintenance business in smaller facilities, such as those in the light commercial sector.

For example, they announced a partnership with Vancouver based BuiltSpace Technologies Corp in December 2016 to build an integrated platform, offering visibility and transparency into real-time operational conditions, service interventions and maintenance costs across multi-site building portfolios.

While energy performance software is often used in large buildings to reduce operational expenses, smaller buildings have not had access to the same tools. The Schneider Electric / BuiltSpace partnership is designed to enable the operators of smaller buildings to achieve the same efficiencies and provide real-time visibility into building operations and maintenance.

SIEMENS
Siemens is integrating software from IBM's Watson IoT Business Unit, including analytics and asset management, into its cloud-based Navigator energy and sustainability management platform.

Matthias Rebellius, CEO, Siemens Building Technologies Division said "By interfacing our Navigator platform with IBM's software, we can bring Siemens' proven expertise in energy optimization and building performance together with IBM's real estate and asset management systems to create an unrivaled combination that will dramatically improve the productivity of buildings."

Dave Hopping, President of Siemens North American based Building Technologies Division was recently asked how close they were to achieving autonomous buildings. He responded that "The ultimate goal is for customers to eventually reach a systems balanced approach that will result in autonomous buildings, but we're still a few years away. Performance analytics are allowing customers to move towards a predictive and proactive approach to building management, rather than the historical reactive and preventative approach. By pairing technology and analytics with building experts and service, and by continuing to meet customers' expectations, we'll get there. With autonomous buildings, customers will be able to not only reduce energy consumption, downtime, and staff levels, but also provide service on demand and rules-based performance management."

The major BAS providers have realized the potential of the BIoT, and are following differing strategies to exploit the opportunities and mitigate the risks that is poses to their businesses. They are well positioned in the supply chain to influence building owners for they have over the last 40 years built up massive legacy estates. They will have a major influence in bringing BIoT to the retrofit market.

---


[Click Banner To Learn More]
[Home Page] [The Automator] [About] [Subscribe ] [Contact Us]