---

EMAIL INTERVIEW – Brenna Buckwalter, and Ken Sinclair
Brenna Buckwalter, Marketing Manager at BuildPulse
Brenna has a business degree from the University of New Hampshire. Before joining the team at BuildPulse, she gained experience in marketing working with startups across the industry and international borders.

---
Indoor Air Quality

How does Indoor Air Quality influence occupant happiness and productivity?

Sinclair: How does Indoor Air Quality influence occupant happiness and productivity?

Buckwalter: Occupant happiness and productivity relies on maintaining a high-quality Indoor Air Quality (IAQ). IAQ impacts occupant's stress levels, health, productivity, and comfort, along with other factors – for example, whether occupants renew their office lease or cancel. Keeping occupant productivity at its peak is essential for cost efficiency: annual salaries are the highest cost per square foot in office buildings, school districts, and on university campuses, so they are investments to pay close attention to. Employee cost per square foot typically runs from $200 to $600 or more. Cost savings of even 1% can range from $2 to $6 per square foot. On the other hand, energy cost savings range from $1 to $2 per square foot in a normal building.

In a conversation with Dr. Charles Culp, a professor and Associate Director of the Energy Systems Laboratory at Texas A&M University, he commented that "one of the main barriers to focusing on IAQ is that energy use is straightforward to measure and IAQ is much more difficult to quantify. The research community is currently investigating a variety of approaches to quantifying productivity which ranges from questionnaires to correlating IAQ levels to human productivity using more affordable sensors. We should see progress in this area in the next few years."

This all comes back to ideal levels of CO2, humidity, and temperature. Ideal CO2 levels lie below 700 ppm above outdoor air levels. Buildings with ideal humidity levels fall between 40 and 50%. Lastly, occupants tend to be at their most productive in environments ranging from 72°F-77°F, particularly if the occupant has individual control of their local environment.
Sinclair: How can facility teams provide the best IAQ for their occupants without running a high energy bill?

Buckwalter: IAQ is incredibly important, but it comes at a high price, and the energy costs may come in even higher if space is insufficiently ventilated. Keeping energy costs down while maintaining a comfortable environment for occupants is always a challenge. There are, however, some tools that help teams cut down on these costs. Demand-controlled ventilation (DCV) allows for less conditioning by outside air if CO2 ppm are low in the space. Other examples are energy recovery ventilators (ERVs), and thermal wheels, used for maintaining humidity levels. Another route is to upgrade aging HVAC equipment for more efficient systems like a decoupled VRF system with a dedicated outdoor air system (DOAS) with energy recovery. Simple fixes like sealing ducts are also a great way to cut down on energy expenditure.

Sinclair: How can facility teams leverage analytics to make an impact on IAQ?

Buckwalter: Leveraging analytics to avoid issues in IAQ cuts down on the time and resources required to comb through data or search for issues in a walkthrough. Analytics can be used to determine the pattern of complaints in order to find the problem area, look for timing and symptom patterns, prioritize issues by cost savings, and identify issues before they become detrimental.
Additionally, set up trend logs in your Building Automation Systems (BAS) where specific conditions, like economizer position, CO2, humidity (indoor and outdoor), fan status, cooling commands, and heating commands are checked on a regular basis. When air systems are in operation, confirm that economizers are bringing in the fresh air per the minimum setpoint determined by the balancer at turnover. When possible, calculate the dew point of the outdoor air and supply air from the primary air systems in order to prevent the system from cooling the ductwork to the dewpoint temperature to prevent moisture from forming in the ductwork.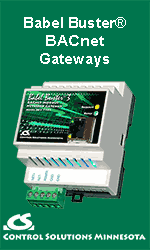 Sinclair: How can facility teams proactively solve issues to maintain high IAQ?
Buckwalter: Keeping the interior of HVAC equipment and ductwork clean and dry as well as using proper filtration and changing filters is essential to avoiding problems in the long term. You should also have the interior of the air handler units (AHUs) checked for proper drainage of the condensate, as standing water always spells trouble.

Sinclair: How do different HVAC systems impact IAQ?
Buckwalter: Taking a look at the HVAC system provi des a lot of information. By comparing the original design to the current system or the original use of the space to the current use of the space, Facility Managers and Commissioning Agents are able to pick up on key discrepancies which lead to issues with IAQ. One use of space may require a different standard of IAQ than another – for example, data centers, cold storage, and food processing plants may require different pressure and humidity requirements than your standard building. Surveying the physical condition of the HVAC system is also a key indicator. Water damage penetrated ducts, and weak seams can all be a source of lower air quality and also of energy waste.

---

[Click Banner To Learn More]
[Home Page] [The Automator] [About] [Subscribe ] [Contact Us]