---

EMAIL INTERVIEW – Jim Lee and Ken Sinclair
James Lee,
CEO & President,
Cimetrics Inc.
---
The New Deal for Buildings

We are working to simplify how building owners and managers view building systems; specifically, we are working to outline fundamental building blocks that owners should demand from the BAS industry.
Sinclair: Great to catch up with you, what's new with Cimetrics?
Lee: Thanks for the opportunity Ken, a great deal is happening at Cimetrics. More important, I think there is a lot of momentum for progress in the industry in general, driven by the IoT movement and the growing realization that big data and analytics can deliver real value for building owners.
We continue to see a keen interest in the BACnet products we offer, as well as interest in our analytics platform-- Analytika. We also see an increase need for different types of services to help owners get the most from their buildings. So, it's coming together quite nicely.
It is also encouraging to see building owners starting to see the value of what we do, but they are struggling to know how best to approach securing the complete solution for them. We also think that the BAS industry as a whole share this struggle, which isn't good.
To encapsulate these issues, and start a meaningful dialog for the industry to move forward, we have created an initiative called the New Deal for Buildings.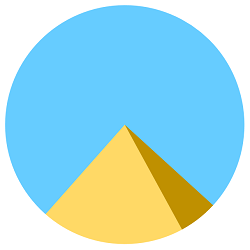 Sinclair: Tell me more about the New Deal for Buildings

Lee: With the New Deal, we are working to simplify how building owners and managers view building systems; specifically, we are working to outline fundamental building blocks that owners should demand from the BAS industry. We think three things are key:

First, we feel that the use of the BACnet open standard is no longer an option. BACnet is mature now, and the industry is mature in its adoption of BACnet, and most importantly the BACnet know-how and expertise is now widespread across industry players, especially engineers. Besides being a great protocol, BACnet is a critical enabler for the analytics that we need.
Second, analytics is maturing for buildings, but there is a caveat. We feel that while there are a lot of "analytics" solutions out there, to ensure that building owners get the most from BAS through the building's lifetime, they need a very particular type of analytics, model-based analytics. A model-based analytics allow for the creation of a digital twin of the BAS in the cloud. Digital twins replicate the behavior of the physical system in the cloud, using data from the building.
Lastly, as I wrote about in April, transparency is key to extracting the value from BACnet and model-based analytics. Specifically, we think service transparency is critical to building trust and a positive relationship with building owners. Transparency is also essential for our industry to escape the dark history of proprietary and closed systems.
Sinclair: There is a lot to take in there.
Lee: Yes, there is. Basically, it is about surfacing a lot of what building systems is all about, for the benefit of owners and the BAS vendor community. It's about being open, regarding technology and in the relationship with the owners. We feel that both of these have been holding us back from making real progress, so we have to change things.
Having seen the open movement evolve since the 90's, we know that openness is good for owners. The challenge is making open a good thing beyond the device level interoperability that was the focus in the past. Service transparency is the hallmark of the new Internet era, as you have illustrated in the Uberization article in May. The New Deal is all about how we as an industry need to evolve so that we can start delivering this type of service to building owners.
We also feel strongly that these building blocks can create significant opportunities for BAS companies, from the large multinationals, to software companies, control contractors, consultants, and service companies.
Sinclair: How can readers get involved with the New Deal?

Lee: We have created a blog website. Over the coming months, we plan to host authors from the BAS industry as well as from the building owner and manager communities. Thank you for agreeing to contribute to the discussion there, your articles on the New Deal will be an excellent way to communicate activities in the BAS industry to a new audience.
For readers, feel free to follow and comment on the blog. We are keen that you use the site for discussions, debate and furthering the progress of our industry to make buildings and facilities better places for all. Please note the Call to Action section on the site for specific things your readers can do to help this industry.
We welcome readers who feel they have a contribution to the New Deal, possibly by writing on the blog, please contact us on info@newdeal.blog.
Sinclair: Good luck with this great effort.
Lee: Thanks, Ken, we hope that the industry as a whole can see value from this new dialog.

Visit the New Deal blog at https://newdeal.blog


---


[Click Banner To Learn More]
[Home Page] [The Automator] [About] [Subscribe ] [Contact Us]