---

EMAIL INTERVIEW – Svetlana Lyons and Ken Sinclair
Svetlana Lyons, Project Manager, Cimetrics, Inc.
---
Free BACnet Explorer

Imagine communicating to all the connected chillers, air conditioners or boilers, seeing all your meter data in one place.

Sinclair: Please tell me about the Cimetrics Free BACnet Explorer
Lyons: The Free BACnet Explorer is a Windows applications that shows all your BACnet devices at your fingertips.
Imagine communicating to all the connected chillers, air conditioners or boilers, seeing all your meter data in one place. That's where Cimetrics Free BACnet Explorer comes in.
When you connect to any BACnet network, the BACnet Explorer automatically discovers the BACnet devices and their objects. You can see the data right away. The Explorer will also display BACnet devices as they join networks in real time.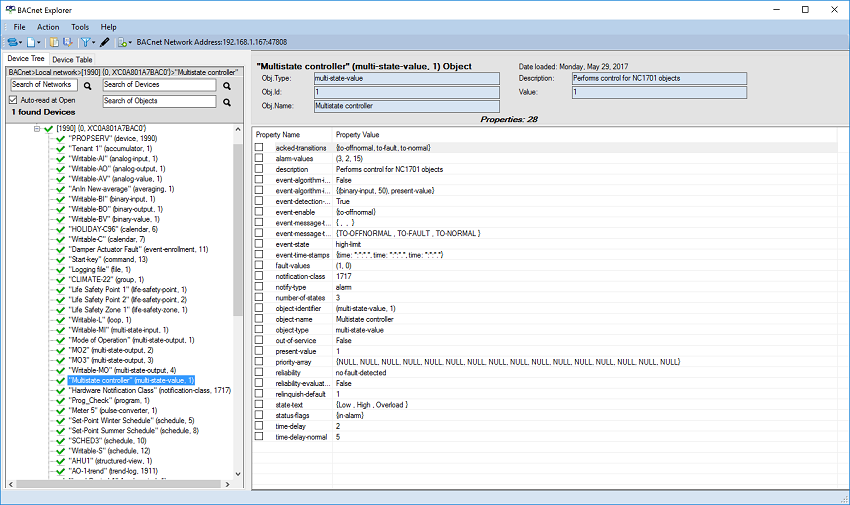 Sinclair: Why BACnet?
Lyons: BACnet is the most popular open communication protocol for building automation systems.

The BACnet protocol provides mechanisms for computerized building automation devices to exchange information, regardless of the particular building service they perform. It enables IoT throughout a building's lifetime. Cimetrics has a long history of providing data analytics solutions for buildings and manufacturing processes using BACnet. We also offer a broad line of BACnet hardware and software products and tools, and BACnet Explorer is one of them.
Sinclair: What does the Explorer do?
Lyons:

Show BACnet information - Display all the devices and their objects in a tree view and in a table view for better analysis with direct access to all their properties.
View Calendar New! - see the list of dates, such as holidays or special events.
Send Who-Has New! - find out which BACnet devices contain a particular Object.
Read and Write - Users can read the values of all object properties, and some writable property values can be modified with a selectable priority.
Capture and Save Site Data - Everything captured can be saved to an .XML or .CSV file for later loading and analysis, off-line review, printout, or comparison.
Troubleshoot - See all the BACnet devices and their objects and values on your network. Be alerted if you have devices with duplicate IDs on a network. Our extensive library of notifications will alert you to successful/unsuccessful read/write operations and on the status of different nodes on your network.
Analyze - Analyze your site with our extensive filtering and sorting features. You can sort all devices, objects and properties by names, IDs, Descriptions, and other.

Sinclair: Who is the BACnet Explorer designed for?
Lyons: We designed the BACnet Explorer for anyone who works with BACnet. It is useful for the BACnet product developer since it allows testing the basic capabilities of the new BACnet products. The Explorer is widely used by field service specialists and customer service who need to look into their BACnet networks. System integrators can test newly installed devices, or to debug the network.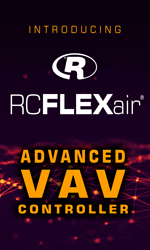 Sinclair: Are there limitations on the free version?

Lyons: There are no limitations for the free version. It has the same functionality as the paid version.

If you want a one year support and no ads served, you can upgrade at any time.

Sinclair: Can I see it in action?
Lyons: Yes, please watch this video.
https://www.youtube.com/watch?v=-V8Afva57rw

Sinclair: How can I download the Free BACnet Explorer?

Lyons: Simple, go to FreeBACnetExplorer.com, and, tell your friends!

---


[Click Banner To Learn More]
[Home Page] [The Automator] [About] [Subscribe ] [Contact Us]