---
Almost every day of late, it seems a new word or term pops up within our industry.

A case in point occurred when I was speaking recently with a business associate in Hong Kong. He referred to a term that I had not heard of and which, caught my attention. "Proptech." Evidently, this word was the focus of an article that was featured in Hong Kong's South China Morning Post (SCMP).

So, what is Proptech? As the SCMP puts it:

"Proptech, the convergence of property and technology, is reshaping the way real estate is built, occupied, managed, transacted and recorded. Like the financial technology (fintech) industry, the Proptech industry revolves thousands of start-ups looking to disrupt the way real estate markets work, and the venture capitalists who support them."
What are examples of Proptech? Again, according to the article:

"Integrating Internet of Things (IoT) devices, Wi-fi connectivity and cloud computing, smart building, and office design is redefining workspaces and building management to improve space utilization, increase productivity and energy efficiency."

Isn't this just another name for what we have been doing for the last 15+ years? If it gets more adoption, then OK by me.

As I have come to understand this term, I began to think about what is driving these new words and future terms to pop up? Perhaps it's several.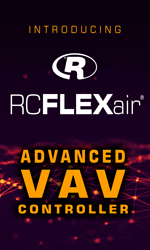 The market has never had as much technology prevalent as there is today. We have moved beyond the stage of convergence and technology framed around a singular thing. We are now in the era of IoT, data, analytics, the edge, and smart space. We are now in the era of more comprehensive business insights delivering bottom-line benefits and improvements in operational efficiency, productivity, wellness and occupant experiences.

Our intelligent buildings are now defined by the integration and interoperability of building management systems with business intelligence and analytical tools. We are diving deeper into owner and operator engagements. The changing landscape of value propositions impacts our day-to-day operations and long-term business strategies.

So what new words and terms have you heard?







---

[Click Banner To Learn More]
[Home Page] [The Automator] [About] [Subscribe ] [Contact Us]