---
| | |
| --- | --- |
| European Energy Providers Experience Future of Energy Management at ZigBee Smart Energy Forum | ZigBee Alliance |
Energy Providers from Numerous Countries Gain Insight on Industry Leading ZigBee Technology











San Ramon, Calif. – Feb. 26, 2009 – ZigBee welcomed more than 120 representatives of European governments, utilities and energy services companies to its European Smart Energy Forum in Dublin, Ireland on February 13, 2009. Coming on the heels of its 27th member meeting, the Forum demonstrated end-to-end applications of ZigBee networking and ZigBee Smart Energy, including smart meters and mesh networked backhaul technologies, as well as ZigBee thermostats and in-home displays in a user-friendly forum for energy providers.
The European energy industry is confronting a number of challenges, such as rapid growth in the demand for electricity, the need to substantially reduce carbon emissions, inability to effectively manage peak demand, volatile gas and oil prices, and ever-increasing energy efficiency goals. Europe faces a rising awareness of the impact of energy consumption on the environment. The ZigBee Smart Energy Forum provided insights and solutions designed to address these challenges.
"This was a terrific dialogue, and a real milestone for the growing advancement of Smart Energy in the European market," said Bob Heile, chairman of the ZigBee Alliance. "ZigBee's unique position as an open global standard helps these energy service providers meet Europe's growing pressures and demands, and will help accelerate the development of innovation solutions within the energy market."
The forum combined case studies, open discussions and live demonstrations designed to address the needs of European energy providers. Representatives from the energy sector provided the latest information on a variety of real-world ZigBee and ZigBee Smart Energy implementations. Attendees also discussed the challenges and opportunities facing intelligent energy applications, and learned about the active role of ZigBee in Europe. Presentations given at the Forum are available for download.
Demonstrations were provided by more than a dozen Alliance members including Freescale Semiconductor, Philips, Schneider Electric, Alektrona, AlertMe, Comverge, Elster, Develco, Digi International, Episensor, Jennic, Nuri Telecom, Onzo, Watteco, Silver Springs Networks, Telegesis, Trilliant and Wavecom.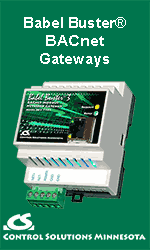 ZigBee Smart Energy – The Standard for Energy Management and Efficiency
ZigBee Smart Energy enables wireless communication between utility companies and common household devices such as smart thermostats and appliances. It improves energy efficiency by allowing consumers to choose interoperable products from different manufacturers giving them the means to manage their energy consumption more precisely using automation and near realtime information. It also helps utility companies implement new advanced metering and demand response programs to drive greater energy management and efficiency, while responding to changing government requirements.
ZigBee: Control your world
ZigBee is the global wireless language connecting dramatically different devices to work together and enhance everyday life. The ZigBee Alliance is a non-profit association of more than 300 member companies driving development of ZigBee wireless technology. The Alliance promotes world-wide adoption of ZigBee as the leading wirelessly networked, sensing and control standard for use in energy, home, commercial and industrial areas. For more information, visit: www.ZigBee.org.
---

[Click Banner To Learn More]
[Home Page] [The Automator] [About] [Subscribe ] [Contact Us]