---
Circuit Monitoring for Power Control


When it comes to circuit monitoring for power control, electrical engineers and contractors are finding that utilizing an Apple or Android based wireless application is indeed a welcome alternative.





Mark Bishop
President,
LynTec

The flexibility and scalability afforded by mobile "smart phones" are quickly making them a popular option to the more traditional hardwired controls in commercial building applications.

Since we are all carrying some sort of PDA or Smartphone it just makes sense to utilize these devices as remote control platforms.

When it comes to circuit monitoring for power control, electrical engineers and contractors are finding that utilizing an Apple or Android based wireless application is indeed a welcome alternative.

This type of wireless remote control platform (otherwise known as an "app") enables users to turn on or off pre-established circuit "zones", control individual circuits, and to monitor the status of the panel. AV, audio, video and lighting system operators appreciate the mobile options for their ability to immediately identify tripped circuits and to perform remote hard reboots when a device becomes non-responsive (e.g. intelligent light fixtures).

Most conventional wired touch panels were originally designed to be integrated with and controlled by 'master control' platforms such as Johnson Controls, Siemens, AMX, Crestron, ETC, Strand, etc. However, now they are also providing designers with a direct control option.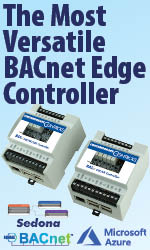 Mechanical / Electrical Engineers can now design complex building control systems and have controls pushed to a PDA or Smartphone and then operate and monitor the systems.

One power control company leading the charge with wireless control options is LynTec. Mark Bishop, President of LynTec comments, "With our built in web server, the remote power control (RPC) circuit breaker panel is the easiest power panel platform to program in the industry and system integration is simple with our pre-built hooks for RS-232, TCP/IP or DMX protocols." He adds, "The App then, is the option to control the platform wirelessly, using contact closures or the Smart device WITHOUT an overriding control platform in place."

App features can also allow for easy and simplified control of lighting circuits which can help with managing and monitoring energy savings. The company provides a short video of the app on its YouTube site:http://www.youtube.com/watch?v=3Cf2b5zNuSg.

A full product review on the Apple and Android LynTec app will be available in a future issue of Automated Buildings.
---
About the Author
Mark Bishop is the owner of LynTec, a thirty-year-old company that manufactures customized control systems for the installed audio, video and lighting industries. Since his acquisition of LynTec in 2006, Mark has been instrumental in upgrading LynTec's line of controllable power panels to include web browser control/monitoring, integrated power conditioning, electrical current monitoring and smart-phone control.

Prior to joining LynTec in the AV industry, Mark was a 25-year veteran of the CATV industry, holding a variety of sales, marketing, management and senior-management positions.

---


[Click Banner To Learn More]
[Home Page] [The Automator] [About] [Subscribe ] [Contact Us]