---
Increasing ROI on Aging Building Automation Control Systems

A growing number of facilities are now incorporating BAS refurbishment programs into their maintenance operations.



Brandon Baisas
Content Manager
ASSET Technologies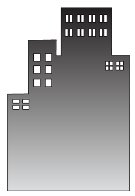 What do we normally think of first when dealing with aging building automation control systems (BAS)? We might think of issues like version obsolescence, part availability, and reliability. And if a new product is already on the market, it is a good possibility that original system parts are no longer available through an Original Equipment Manufacturer (OEM).
And because of this, we might have questions like "What if a control panel fails?", or "How long will it take to get my system up and running?", and perhaps the most important question of all: "How much will it cost me to upgrade if a control panel is no longer available?"

These questions become more prevalent the older a building automation system gets. And let's face it: It is a good possibility that BAS panels in facilities can range from five to ten years or older. However, while purchasing new equipment might be preferable, a wise building owner is always cost-conscious and mindful of their budget spending.

And taking into consideration all the possible system failures that could happen in a given year (lightning strikes, water damage, etc.), new upgrades could represent a significant cost to an owner as the amount of panel replacements stack-up.

So how can a building owner reduce these costs? To answer this, let us first examine the equipment in question: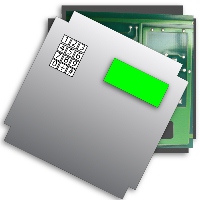 The inside of a building control panel is basically a big circuit board, with mounted components such as capacitors, processors, and transistors. And, like any other electronic equipment, a damaged circuit board can be repaired. Components can be replaced, and corrosion can be cleaned up.

In themselves, board components are relatively inexpensive. And as long as you use UL components that match a manufacturer's specifications, you can restore an entire circuit board back to new part specifications. By doing this you are essentially restoring an entire BAS panel, and ultimately extending its life-cycle indefinitely.

And so the biggest benefit to panel refurbishment? Cost-savings.

Because of this, many building owners are implementing new refurbishment programs specifically for aging building automation control panels. By refurbishing their existing equipment, building owners are prolonging their systems life-cycle, which increases return on their original investment (ROI). Not only has this practice greatly reduced budget spending per facility, it is also easy to implement. Here is how a successful refurbishment program is possible:

Find a RELIABLE source for circuit board repair
Establish a flat price per refurbished unit
Retain any spare or scrapped units to be stored in a revolving inventory

-First, finding a credible source for board repair is crucial: Although a control panel may be old, it still represents a capital asset that originally cost a substantial amount of money. And so you want to choose a repair firm that assuredly guarantees their work and can successfully restore your board back to new-part functionality. Here are some ways to verify a board repair source's credibility:

Quantify their track record for repairing BAS control modules, or find if they are already in partnership with an OEM for end-of-life-cycle repairs.

Verify that they use UL approved components that match OEM specifications. Their repair practices must mirror that of the equipment's original manufacturer.
Make sure their repairs have a warranty guarantee. One year is usually a standard for electronic equipment.

Verify their standard turn-around time for repairs. This way, you can be sure that the savings captured will not be diminished by the costs incurred from facility down-time.
-Second, establish a flat price per refurbished unit agreement. This way, you can compare apples to apples: Refurbishment vs. New Purchase. If a repair is based upon T&M (time and material), it might not be worth the trouble if the cost to refurbish surpasses the cost to purchase new.

-Lastly, hold on to any spare control panels, whether taken out of the field from previous upgrades or other retrofits. The objective here is to build a small, revolving inventory of spare parts. This can play a huge role in reducing system down-time when a control panel fails: When a panel fails in the field, you can simply swap it out with a spare unit from stock.
By implementing these new programs into their maintenance operations, building owners are not only able to resolve many of the pressing issues associated with aging equipment, they can also reduce budget spending for new parts, increase part availability, and minimize system down-time.

In conclusion, the cost-savings captured from refurbishing panels for aging building automation systems has allowed building owners to increase ROI for their existing equipment. With the pressure to spend for new replacements lessened, owners have been able to dedicate a more staggered approach to budgeting for future upgrades. As a result, a growing number of facilities are now incorporating BAS refurbishment programs into their maintenance operations.

---
About the Author
Brandon Baisas is the content manager for ASSET Technologies. He has been involved in the building automation controls industry for three years, and is currently responsible for all content publishing for his company. For more information, contact him at: 502-425-8702, brandonb@a-techs.net, www.a-techs.net


---


[Click Banner To Learn More]
[Home Page] [The Automator] [About] [Subscribe ] [Contact Us]