---
The Human Side of Building Automation

For automation to function at optimal efficiency, we first need the team of people installing the system to function at a high level.


Jordan Rodier,
Director, Business Development
BuiltSpace Technologies Corporation

Building Automation Systems were born in 1895. Warren Johnson the father of Johnson Controls, patented the first temperature control system designed to help keep students more comfortable in their classrooms. Fast forward to 2014, we're now seeing technology driving a new era of building intelligence.
With software meeting hardware that is pushing sensor based machine to machine technology, and connected devices like the Nest Thermostat popularizing the Internet of Things there's a world of new functionality, collaboration, and efficiency in front of us.

The significance of this trend can't be understated. The cost of resistance and inaction is massive. According to the EPA "energy used by commercial and industrial buildings in the United States is responsible for about $200 billion in annual costs and creates nearly 50 percent of our national emissions of greenhouse gases (GHGs) that contribute to global climate change. Increasing energy efficiency of U.S. buildings by 10 percent would reduce GHGs equal to the emissions from about 30 million vehicles while improving air quality and saving money."

Science fiction is becoming science fact. We're seeing artificial intelligence capable of understanding, and then adjusting how a facility interacts with its occupants in real time. We're seeing devices capable of learning the environment, controlling the environment, and delivering intelligible and actionable information to building owners and operators. This is all done with very little human involvement.
Today we have modern building systems enabling facilities to better meet organizational goals. People are more productive when working in a safe and comfortable environment. Everyone also wins when we're minimizing the consumption of resources. It's also worth remembering that all intelligent buildings aren't necessarily new. Renovations and the installation of new systems are reinvigorating some older structures too.

While we can be wowed and dazzled by new technology, recognizing that it takes people to solve people problems is vital. Technology is only an enabler. It's not the saviour. Even automation processes and steps are people decisions. Connecting the human element must lead this equation before automation can be truly beneficial.

There's a major problem with today's controls upgrade projects. Often the issue is found in the accuracy and completeness of installations. For automation to function at optimal efficiency, we first need the team of people installing the system to function at a high level. Effective and efficient communication, collaboration, and cohesion represents the foundation of a strong team.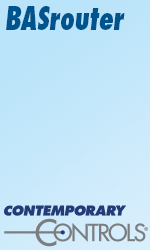 Here are five key points of consideration for putting the human factor at the forefront of our building automation installs and upgrades –

Engineering design documents are primarily "For intent only." The final installation and commissioning is in the hands of the installing contractor and owner's representative.
Minor issues encountered during installation are often poorly managed. All issues need to be documented and dealt with. Enough minor issues can compound to affect total system performance.
Field based inspections and real time deficiency tracking is crucial. This helps improve project completion and handover by ensuring all issues are captured and completed.
Integrating engineering inspections by involving all of the stakeholders. Having the manufacturer, the sub- trades and owner on a single system allows for complete issue tracking from discovery to completion.
Accurate and current records matter. Knowing what is completed, and what is outstanding is critical to completing any automation project.

Intelligent buildings require effective automation. Effective automation requires accurate installation. Accurate installation requires a collaborative process. Some current cloud based technologies support this level of collaboration using existing tools such as smart phones, tablets and desktop computers.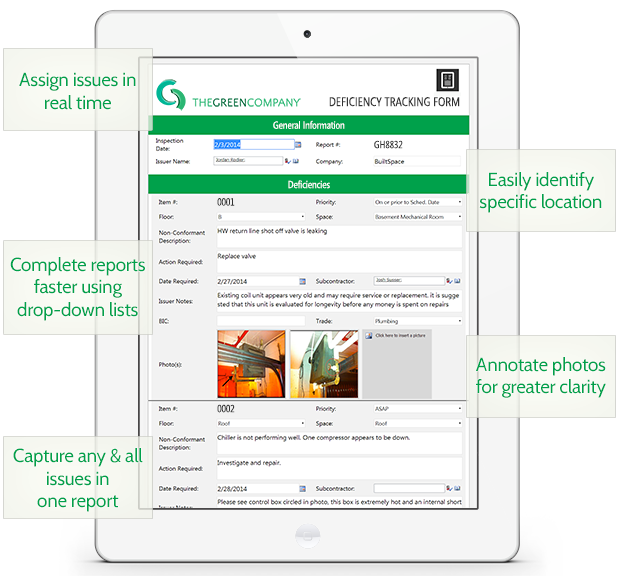 When an issue is recognized and recorded in the field, it is important that the appropriate people are instantly engaged in solving the problem. Once an issue is addressed it's critical that everyone is notified. Accurate records of the resolution need to be documented too. This real-time process ensures design intent is met. Most importantly it "closes the loop" in any installation. The best results will always come by keeping people in the loop at every step of the process.


---
About the Author
Jordan Rodier brings over 20 years of experience in the building construction industry to his role as Director, Business Development for BuiltSpace Technologies Corporation. He started his career in the trades, working on both residential and commercial buildings in Whistler, BC. Since then he has held a variety of roles in the industry which allows him to bring a deep understanding of the built world. Jordan progressed to the point where he was managing highly technical heath-care construction projects across Western Canada. Jordan has consistently been recognized as an innovator with a lifelong interest in the environment, community and technology. Jordan holds an Executive Masters in Project Management and a PMP designation.

---

[Click Banner To Learn More]
[Home Page] [The Automator] [About] [Subscribe ] [Contact Us]