March Issue - Our Industries' Amazing Women

March is Women's History Month and March 8th is International Women's Day. Take this time to recognize the women in our industry. Thank them for their hard work, and ask how you can help support them and get more women in the industry.

Automated Buildings is celebrating the amazing women in this industry by featuring articles with female-identifying authors.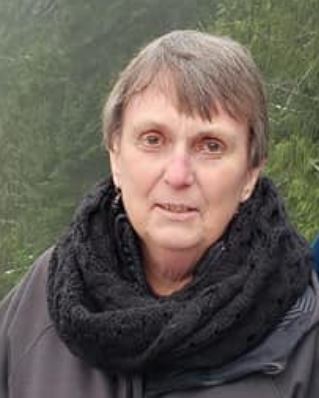 We need to thank our industries most amazing women of all, Jane Sinclair, Chief Managing Editor/Co-founder for over 21 years of our online magazine AutomatedBuildings.com
Pictured here to the right. The only person in the world that reads every issue word for word and makes our free industry resource possible. This recognition has been too long coming. Thank you, Jane.
Next I wish to thank Monica McMahen, past Director of Marketing Optigo Networks who helped conceive our March issue,
March 8th is International Women's Day. At Optigo, we try to celebrate this every year with a blog post of some kind. This past year we were very happy to feature 5 amazing women in the industry, and we received a lot of positive feedback. From what I can see, the BAS industry is just starting to talk about the lack of women and the need for new, fresh talent. This year, we thought it would be great if we could showcase some of the incredible women in the industry by "taking over" Automated Buildings - i.e. having the vast majority of article be by women. They can be about any BAS topic, they do not have to be related to the topic of having women in the industry. Get technical, and show off the incredible women we all work with every day! Monica
Several of our authors have just returned from a very successful AHRExpo 2020 Orlando.
Operating in the shadows of this event is Kimberly Stevens Pires, who does an amazing job of educating and displaying our industry. Thank you. We very much appreciate all the work you do to provide the venue, space, signage and promotion to industry's response to our Education Emergency. You just keep working in the shadows to make this event amazing. Thanks for all you do it; does not go unnoticed.

International Women's Day 2020 campaign theme is #EachforEqual
An equal world is an enabled world. Individually, we're all responsible for our own thoughts and actions - all day, every day. We can actively choose to challenge stereotypes, fight bias, broaden perceptions, improve situations and celebrate women's achievements. Collectively, each one of us can help create a gender equal world.

Let's all be #EachforEqual.
Be sure to read this review for more on Our Industries' Amazing Women
This LinkedIn post of our February article "The Dire BAS Labor Shortage" It's going to take all of us, working together, to solve the problem. The post now has over 10,000 views.
One of our industries' best solutions to solve our dire labor shortage while increasing diversity is to utilize our existing workforce of amazing women and further their leadership roles, having them backfill their present positions with more amazing women.
This conversation was started by our contributing editor Therese Sullivan in Orlando Pulling More Women into the Ranks of Smart Buildings Leadership Description: With women making up close to 50% of the population using buildings, why is it that women working with Smart Buildings comprise just a small percentage of the industry? What can be done to attract and retain more women as part of the shift toward data-driven, intelligent buildings? As buildings become more high-tech, how can both the men and women of our industry take steps to champion more gender equality and advance more women into leadership and mentorship positions? Attendees will enjoy our panel discussion and hearing from women of diverse ages and roles.
Very pleased to have our daughter Kerri Lee Sinclair step women leadership up to actively seek out women entrepreneurs with Organisations like Springboard and its sister organisation in Australia, SBE Australia (of which she is the Chair) actively seek out women entrepreneurs making an impact across all technical fields so ensure they have the human capital required to support them throughout their journey.
Breaking News - Our deepest condolences to the friends and family of Mike Newman. His contributions to the industry are significant and impactful, and will undoubtedly live on. Mike Newman, the father of BACnet, has passed away. Please leave your best wishes and memories for his legacy to many. We were all very proud to call Mike a friend forever.

---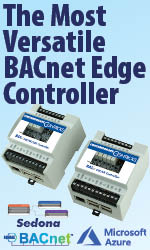 At the bottom of our opening page you will find our contributing editors and industry men's March articles and interviews, several were send to us by amazing women. Be sure to read all and you will see the April issue themed "Wireless Ways" is already brewing.
It was a very successful AHRExpo, 2020 Orlando. The 2020 Show welcomed over 50,000 attendees, 1,900+ exhibiting companies. Very pleased with attendance at our free education sessions, plus interest and the fact that ControlTrends captured several of the sessions on video so if you were unable to attend you can see what you missed.

As always this new issue is a nest of great articles, columns, reviews, new products, interviews and of course the steady stream of news depicting our rapidly evolution and journey to "Diversity."

Tell all our sponsors you saw their ads on the AutomatedBuildings.com website and thank them for supporting your free access to evolving Automated Building Industry information. Click on their ads and view their valuable products and services. Please review all Our Sponsors.

The news just keeps flowing through our website, and RSS feeds daily, and of course the only way to find what you are looking for in the vast quantity of information on our site is with our site search engine http://www.automatedbuildings.com/search/sitesearch.htm

As always lots of new products, plus be sure to check our event calendar to see the number of events we have in our future.


---

[Click Banner To Learn More]
[Home Page] [The Automator] [About] [Subscribe ] [Contact Us]