---

I was impressed, despite the huge amount of data collected, Ferrari's system would analyze and continuously report this information in a simple manner, so team members with a glance knew not only the problem, but what to do to improve it.


Brian Thompson
Founder, Managing Director
SENSUS M.I.
A few years ago I was very fortunate to have a personalized tour inside the Ferrari Formula One workshop in Modena, Italy. Walking around the shop, I was impressed with how simple everything seemed when considering the performance of these machines and strict rules the engineers abide by.











Have you ever noticed all the small antennas positioned on a F1 car? It really struck me the high value the teams place on telemetry equipment whether on the racetrack or in the test labs. I noticed that this is not just real time sensor data that is simply being graphed with an occasional static temperature or pressure alarm alerting someone to a problem. This data is being retrieved, analyzed, and combined with other data and analysis sources then consolidated into amazingly simple and valuable real time results that humans and other machines use to make decisions that make the difference between being a winner or loser.
In the last couple of years, we have worked at Sensus M.I. to implement these lessons from Ferrari while taking advantage of some very positive developments in the building and IT industries to offer building owners, managers, service personnel, and manufacturers simple valuable Fault Detection Diagnostic and Impact results.
Connectivity
There is all this potential value locked up inside often-existing data within your buildings and machines. It is exciting to see that this year there is no need for a pre-conference session dealing with open protocols at BuilConn. At earlier BuilConn events this was a main theme, but now we can all hope open standard protocols are a standard feature in new equipment and systems and that companies continue to offer solutions to open up legacy systems.
Communication
After access to the data we must make it easier for communication of this data from and to anywhere! The Internet has advantages over alternatives such as being fast, always on, and not an additional cost because it is already there. I found an article by Cisco with research from Gartner & Instat/MDR that 86% of commercial buildings have a permanent Internet connection in the USA. The Internet is used for many key applications, thus there is big user motivation for it to be reliable and if there is a problem, it is detected and fixed quickly without our involvement.
Sensus M.I. has low costs acting as a SaaS (Software as a Service) utilizing the power of the Internet to open up a large market of smaller buildings and machines where there is great value in centralizing building and machine management as benefits now exceed costs to do so. To be successful in this IT world, we must be conscious of security concerns and the need for truly 'plug n play' devices that anyone can install and that do not require router configuration or fixed public IP addresses. The other problem is often machines are on the roof or in the basement, away from LAN connections. Sensus M.I. offers a wireless Zigbee mesh solution communicating Modbus that will replace the RS485 serial cable and deliver machine control and extra sensor data to where the Internet connection is or to other controls.
Data Overload!
With open standard protocols and low cost reliable "always on" communication a flood of data arrives, overwhelming a user. This drives the need for automated analysis to find value in this data and prioritize and communicate results in a simple manner so it is quickly understood how to act to improve results. An example is after ERP and DB systems, a need for 'business intelligence' reporting formed to organize the data. I was impressed, despite the huge amount of data collected, Ferrari's system would analyze and continuously report this information in a simple manner, so team members with a glance knew not only the problem, but what to do to improve it. Sensus M.I. has taken this philosophy and applied it to HVAC and refrigeration machines.
KISS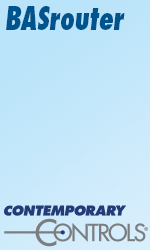 A well known rule is to "Keep It Simple Stupid". Current static alarms that often indicate high or low sensor values are simple indeed, but often occur too late and don't provide enough value so a user knows what actions they should take or when. Our in the field results have shown that a mid sized chiller with a 20% dirty coil running 6 hours a day uses 200 euro more energy in one month and there are no affects on leaving water temperature and no static alarms. Even if there was a static alarm it would not say Dirty Coil. It is much better to know directly that there is a "FAN", "DIRTY COIL", "DIRTY FILTER", "COMPRESSOR", "REFRIGERENT UNDERCHARGE" problem. It is also key to know how severe the problem is, especially when this wealth of continuously incoming data can provide very sensitive early dynamic Fault Detection results due to the FDDI ability to adjust to climate, location, installation, and machine characteristics. Possibly even knowledge of the severity is not enough as actions are often driven by ROI analysis striving to lower costs and increase profit. This means the IMPACT of the problem in terms of extra energy usage, machine life shortening, or damage to components is required in order to evaluate when and what actions should be made.
With all this required information to add value, it could be easy to stray from the KISS philosophy and provide too much information that no one has time to see. Sensus M.I. FDDI (Fault Detection Diagnosis and Impact) keeps things simple while providing the required information. It provides real time analysis, detecting if there is a problem and then a couple of words diagnosis if there is one, a ranking of 1 to 10 indicates the severity, and then the impact is shown in terms of additional energy cost due to the problem. These results are continuously stored in a DB and then summarized in a 'simple' one page online interactive report with the first and last time a problem was seen. The results can be sorted by the Diagnosis, Ranking, or Energy Impact cost in order to prioritize actions and calculate ROI of servicing the problem, adding retrofits, or even replacing equipment. For those who require digging further into the details, a user can click on a row in the report to open an interactive online graph for the period of the problem. Users can zoom, scroll, and create trend lines showing any of the data points that were collected. Creating continuous simple valuable results and then effectively displaying them can allow a single individual to monitor a large number of machines and locations.
MASHUP
Now that companies like Sensus M.I. are taking all this data and creating simple value-added analysis, we have a problem communicating it to an increasingly busy multitasking user, but the latest technology offers solutions. Recently the likes of Google, Yahoo, Amazon, and a large number of other Web 2.0 companies have been meeting in something called mashup camps. These companies are publicly offering APIs to their services. Developers are then combining or mashing these APIs together with their own services or just making new combinations to create some vary valuable online applications. This is an example where web services and XML are so powerful. Google Earth and maps along with weather data are probably some of the most common APIs that have been mashed. With the latest run up in gas prices checkout http://www.mapgasprices.com/ or http://www.weatherbonk.com for a couple of examples. One might believe in our industry that we have called this sort of thing 'systems integration', but the philosophy with these mashups goes further because it is not only devices or raw data that are being integrated, but actually the results of intelligent applications. Who needs to learn to use another front-end interface? Sensus M.I. offers our results as a web service, so it can be mashed into an existing front-end interface, database, or alarm reporting system, so users will not need additional training.
RSS (Really Simple Syndication) has also really taken off. So far you see it mainly used to know the latest news in an aggregator such as MyYahoo. If a large investment key to a business such as HVAC-R equipment has a problem that is costing money and comfort problems that is NEWS, so using RSS, the Dirty Coil problem with a severity ranking of 3.5 that is costing $200 in energy from location x and machine y can automatically show up on your MyYahoo page under the scores from your favorite baseball team. One of the most valuable mashes is with company's ERP or business management software. Again thanks to XML, web services, and applications such as Sensus M.I. FDDI valuable profit impacting information can be placed on executive's business intelligence dashboards next to the latest sales and stock price figures.
One of the Sensus M.I.'s most interesting features is mashing (integrating) FDDI results with existing BMS, control, service, facility management, and manufacturing systems.
Seeing how Ferrari can take a vast amount of data, analyze, and present it allowing rapid decision making to learning how Google, Yahoo, and Web 2.0 companies are using web services and SOAs to mash results to create common user friendly interfaces shows how the obvious benefits of remotely knowing if a machine has a problem, what it is, and the impact can be quickly implemented into our market.
Be sure to attend New Areas of Value from Building Systems in Ken Sinclair's session at BuilConn Thursday, May 18th, 14:30 to 16:00 where Brian will be presenting.
For more information contact Brian Thompson at b.Thompson@sensusmi.com / www.sensusmi.com or visit him at the Gridlogix booth 167 at BuilConn.
---
About the Author
Brian Thompson is a founder and current managing director of SENSUS M.I. The Sensus core business is advanced Fault Detection Diagnostic and Impact (FDDI) solutions for HVAC and refrigeration equipment targeted at OEMs, service organizations, facility managers, and facility maintenance companies. Sensus has developed unique plug n play connectivity solutions utilizing the internet, XML, web services, and wireless mesh, that do not require onsite IT department involvement, cabling, or software installation. This has allowed integration of FDDI analysis with equipment, control, and software applications.
Brian has experienced the needs of the commercial HVAC industry through a tenure with a large global HVAC-R manufacturer beginning in the states in a global joint venture development position. He then spent 5 years in a regional EMEA role based out of Italy where he was on the board of directors for Indian and Greek HVAC companies. Brian has been active in the transformation taking place in the industry where pure manufacturing or control companies are becoming highly focused on offering more complete solutions and systems that often include equipment, controls, software, integration, and long term service. Before this experience, Brian worked for a building industry supplier, where he lived in China participating in the startup of a greenfield manufacturing and distribution facility. Brian also lived in the Philippines working in the Asian sales and marketing offices.
Brian is a reciprocate of the Entrepreneurial Kluener Award from Xavier University in Cincinnati OH, where he graduated Cum Laude. He also spent time studying in Brussels at Vesalius College with a focus on the European Union.
---

[Click Banner To Learn More]
[Home Page] [The Automator] [About] [Subscribe ] [Contact Us]