---
Customers for BAS… who they are? How can we determine customers based on their interests in building automation systems?

Andrey Golovin,
Executive Director BIG-RU association (Russian BACnet Group),
Editor in Chief of the bulletin "Building Automation in Russia

E-mail: golovin@bacnet.ru
Foreward
Several years ago there was a movie starring Mel Gibson – "What women want". Gibson's personage was in a critical situation (electric impact). After that he began to hear the women's thoughts. We don't want to follow his way in order to find out – What do customers want from building automation manufacturers and system integrators? In order to get the answer we asked the same questions of the leading Russian BAS experts. This article was prepared upon their answers. Of course, the Russian BAS market has some special features, but I'm sure that many experts from USA and Europe will find some similar situations in their markets.











Customers for BAS… who they are? How can we determine customers based on their interests in building automation systems?
The answer to this question depends upon the type of a building, what goal building owner followed and many other factors. Customers for BAS could be: investors, developers, construction companies, building owners, general contractors, sub-contractors for mechanical and electrical systems, facility management companies, large financial and industrial corporations, banks and government.
Building owners and developers, who invest money in their own buildings or for future management of buildings are the most interested categories of customers for BAS. Their interest is based on benefits from the building as a business unit for a long time; they don't want to sell the building right after it is constructed. Their profit is in the management of their property. In this case the customer wants to have all engineering systems for the entire building's life cycle to save his money by means of clever facility management.
Partner-company could be a customer for BAS manufacturer: distributors of building automation equipment, OEMs, installing firms and system integrators. System integrators usually do the full range of work in BAS: design, programming, installing, commissioning. It is very often the situation that system integrators are totally responsible for BAS in large projects. In this case their customer could be general contractor or sub-contractor for mechanical or electrical systems. There is a condition for installing modern building automation and dispatching systems in every technical document for building construction (norms, standards, regulations). Those companies are usually responsible to hold a tender in order to choose a vendor for BAS.
There is the line of parties working on the project:

What are the basic requirements from customers to BAS?
Each group (or category) of customers has its own requirements. For example, for the building owners it is very important that their building works reliably, functions of all systems and expenses decreasing during entire building life cycle. This could be done by the right design of BAS, proper installation and configuring of all BAS devices. For construction companies it is more important to have the lowest price with approximately the same technical requirements of building automation system.
Customers want to have BAS: modern, proper to all norms requirements and with a price within the construction budget. Sometimes between customer and BAS company the consulting company will regulate the negotiations about building automation system. In this case consultant has a clear understanding what customer wants and the building automation system has more visional boarders. The consulting company checks the conformity to all norms and standards.
As the summary of this question – the majority of customers want to see in BAS:
Reliability;

maximum equipment for the dispatching room with many monitoring functions;

energy saving solutions;

minimizing expenses for the facility management (less labor, higher reliability of systems);

system expansibility / scalability;

possibility to teach its stuff – how to operate the BAS for the facility management.
Whether inquiries of customers differ depending on type of real estate: residential or commercial buildings? Which direction is more interesting for BAS application?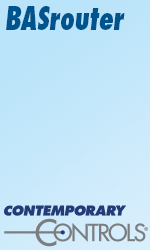 Of course, enquires from customers are different. For example, the automation of HVAC, energy supply systems, fire alarm systems and security systems for commercial buildings are more than for residential buildings.
Residential buildings (even elite houses) are equipping with only the basic automation functions (the automation of heat point, fire alarm stations). Instead of that, standards for commercial buildings have many requirements for air exchange rates, air temperature and humidity conditions etc. Having all these requirements in the commercial building gives the BAS company more opportunity to be incorporated in the project.. Because of this situation, commercial real estate is more prospective for BAS systems in Russia today.
In the residential construction the common application of building automation functions is the metering of water consumption, gas and power consumption and real time connection with utilities companies. The only exception is so-called "smart house" system. Actually, this is an ordinary small home automation system with a price for "new Russians".
What is the main argument for a customer in order to ask for a modern BAS?
It mainly depends upon who the customer is. For example, the construction company, who has a fixed budget, usually is not interested in energy saving solutions for a building owner (if it's not written in their contract). The main argument for such companies is the price of the building automation system. Another case is when the decision-maker is the owner of the building. First of all, he will be interested in BAS functionality and reduction of facility management expenses.
Several years ago, when the cost for energy in Russia was low and labor was cheaper than in Europe, building automation systems were not interesting for building owners, because they didn't care about reducing energy consumption. More important for them was building a nice looking building with a minimum of engineering equipment and a big army of cheap facility management specialists continuously running from the first floor to the last floor checking systems.
Now the situation is a quite different. More and more building owners understand that when they invest money in modern engineering infrastructure, they increase the value of their buildings. This trend will continue.
How it is possible to evaluate the price of BAS and its ROI?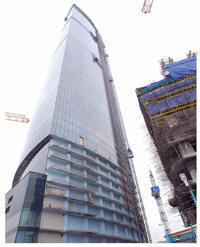 Prices for BAS could be quite different. However, world leaders in building automation have approximately the same possibilities and the same range of prices. The price for BAS depends upon different factors: building type, engineering systems, customer requirements, budget, etc. The common opinion of different BAS experts is that ROI for building automation systems should be about 3-5 years (average).
We can never calculate for sure the price of BAS if we don't know the details of the project. Again, by the experience of industry experts the price for BAS should be equal to 0.5-3% of the total construction cost or about 10% of the cost of all engineering systems in the building. Modern BAS systems should serve during the complete life cycle of the building (in Russia: 40-50 years).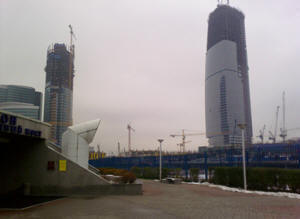 There are many examples where the customer wants to renovate an old building and incorporate a new building automation system. In this case installation will be more expensive, but profitable for the owner and the BAS will pay off in short terms.
Especially for such cases, when customer wants to join different systems automated by different vendors, the open protocol BACnet is more convenient. Russian construction companies have already noticed the benefits of the BACnet protocol. A good confirmation of this is the "Federation" tower project. The complex of two towers (62 and 93 floors) in the downtown of Moscow will become the highest building in Europe at a height of 448 m. The management level of BAS in both towers will be completed by means of BACnet protocol and the BAS in the two towers will be from different vendors. The "Federation" tower will become the largest Russian multi-vendor BACnet project.
To know more about BACnet prospects in Russia and special features of building automation market, read my article from ASHRAE Journal (November, 2006):
http://www.bacnet.org/Bibliography/BACnet-Today-06/28891-Golovin.pdf
---


[Click Banner To Learn More]
[Home Page] [The Automator] [About] [Subscribe ] [Contact Us]