---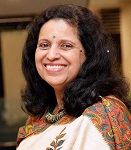 EMAIL INTERVIEW – Sharada Prahladrao and Ken Sinclair
Sharada Prahladrao, Editor and Public Relations Manager, ARC Advisory Group

Sharada is the editor and public relations manager at ARC India. She edits global reports and writes extensively too. She has the innate ability to understand complex concepts and express them lucidly.

---
ARC's 17th India Forum:
Driving Digital Transformation in Industry and Cities
Sinclair: Tell us about the upcoming India forum and its objectives.
Prahladrao: ARC organizes forums and workshops focused on the thought-leading concepts that will affect your future. Each ARC event brings together the user and supplier communities to assess the technologies and trends that will impact our industry. It's a place to learn new ideas, establish valuable relationships, and refine your company's strategy. And the India Forum is no different.

ARC's 17th India Forum, July 4-5, 2019, is titled Driving Digital Transformation in Industry and Cities. The focus will be on new processes, technologies, and best practices across all industry verticals. This two-day forum is structured to disseminate information and technology effectively and provide end users, solution providers and decision-makers an opportunity to network and get an overall view of the market and its requirements.
The agenda has been planned in such a manner that the topics covered at our forum will be of relevance to all. Presentation topics will cover industry and infrastructure moving towards digitalization; automation trends, cybersecurity; smart technologies and smart cities; and several end-user experiences.

Sinclair: Have organizations in India adopted digitalization?

Prahladrao: Adopt or perish is the mantra. It is not a question of "if" or "when" companies will embark on their respective digital transformation journeys; to compete and remain sustainable they just "have to" join the digital bandwagon. Today, information must be available from wherever and whenever it is needed. Digitalization can make this possible. Companies are digitalizing business processes and exploiting the increasing convergence between operational technology (OT) and information technology (IT) on the plant floor. Governments around the world are supporting manufacturing growth initiatives. And these emerging business models allow manufacturers to collaborate more effectively.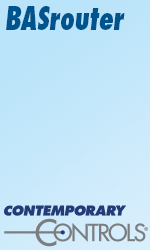 Sinclair: What do you think are the advantages of digitalization?

Prahladrao: The advantages are many. Digitalization addresses the key industry requirements, such as speed, flexibility, adherence to standards etc. Comparing the non-digital past with the digital present, there is a shift from manual to automated processes; islands of automation to interoperability; legacy systems to vertical integration, etc. Moreover, access to data and cloud-based services enable transparent plant operations (production, equipment health, and energy data) and improved decision support.
Sinclair: Digitalization, which brings with it increased connectivity has also created cyber insecurity. Your comments.

Prahladrao: Just think about it. What man makes, he can break. While digitalization has made everything more accessible and convenient, it has also opened new windows for cyber-attacks. Artificial intelligence (AI) is becoming more sophisticated and widespread, with growing potential to amplify existing risks or create new ones, particularly as the Internet of Things connects billions of devices.

Cyber-attacks and lax cybersecurity protocols led to massive breaches of personal information in 2018. The largest was in India, where Aadhar (the government ID database) suffered multiple breaches compromising the records of all registered citizens. It was reported in January that criminals were selling access to the database at a rate of Rs. 500 (about $7) for 10 minutes; while in March a leak at a state-owned utility company allowed anyone to download names and ID numbers. Globally, personal data breaches affected around 150 million users of the MyFitnessPal application, and about 50 million Facebook users.

Join us to discuss all this and more at ARC's 17th India forum.






---


[Click Banner To Learn More]
[Home Page] [The Automator] [About] [Subscribe ] [Contact Us]