---
Global Control 5 hits the U.S. Market





with iSMA Solution for BAS





Pawel Szarmanski,

Product Manager

Global Control 5
Global Control 5 (GC5), one of the Niagara Community members, is the Polish leader in hardware and software technology. Founded in 2015, it is one of Europe's Fastest-Growing Companies1.

Intelligent Solution Managing Automation (iSMA) is one of Global Control 5 brands, offering a solution for Building Automation Systems. iSMA portfolio consists of Niagara Framework-based Hybrid IoT Controllers, managing and supervisory software, automation controllers, DDC controllers, fan-coil unit controllers, HMI Panels, I/O modules, and peripherals. There are over 200.000 iSMA Products used in over 50 countries around the world!

iSMA I/O Modules

iSMA Solution for the U.S. market contains a full range of I/O Modules, Hybrid IoT Controller: iSMA-B-MAC36NL, and HMI Panels.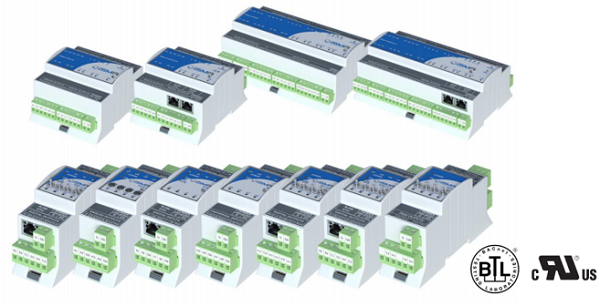 iSMA MIX and MINI Series are capable of measuring Temperature, Voltage, Current, Resistance, and Digital signals. iSMA I/O Modules offer native support for over 20 types of temperature sensors. Each device can work in Modbus and BACnet protocols. Configuration of modules can be done using open protocols or with free and portable configuration software. There is an IP or RS485 version of each type of the module! IP modules have built-in RS485 to IP Modbus Gateway that supports up to 128 devices on the bus.

iSMA-B-MIX series offers up to 38 I/O's, and the IP version has built-in ethernet switch for daisy-chaining the modules.

iSMA-B-MINI series are smart modules equipped with hand mode for Analog and Digital Outputs and built-in logic, so even one MINI I/O Module can be used for applications. Check the below post for more information! https://www.linkedin.com/posts/pawelszarmanski_bacnet-modbus-ul-activity-6649018210878320640-4z_B

iSMA I/O Modules are UL listed and BTL certified. You can find more information regarding I/O on our website: https://gc5.pl/en/produkty/seria-mini-io-en/

Hybrid IoT Controller

iSMA-B-MAC36NL is a powerful controller based on the Niagara Framework. The controller runs unique iSMA OS Linux distribution that allows direct connection of external display, thanks to HDMI port and built-in web server, a connection of touch interface, mouse or keyboard straight to the controller USB ports. iSMA-B-MAC36NL is equipped with 36 I/O with dedicated software for seamless configuration using the latest Niagara 4.8. The controller works as a standalone network controller and visualization tool for HMI, obeying the additional cost of PC.
https://www.youtube.com/watch?v=7Wzt1eolRFw

The Hybrid IoT controller from Global Control 5, iSMA-B-MAC36NL, was selected as the best product in the IoT Product of the Year category at the American ControlTrends Awards Gala, held on February 2nd in Orlando.



HMI Panels

iSMA-D-PD10C-B1 is a dedicated 10" HMI touch panel that extends the possibility of iSMA-B-MAC36NL as a visualization tool. It's a solid construction industrial standard LCD with an aluminum frame.

Find out more information regarding HMI Panel on our website: https://gc5.pl/en/produkt/isma-b-pd-10-tb/#product-header

Global Control 5 also offers iSMA-D-PA, PC 10" and 15" Panels equipped with Android system and free iSMA Android Application. The application, designed especially for iSMA-D-PA Panels, offers trouble-free connection to Niagara stations. It offers multi-station and multi-user support with auto-login functionality, Kiosk mode, and native RESTful API for IoT integration.
Find out more information about Android Panels and Application on our website: https://gc5.pl/en/produkt/isma-android-application/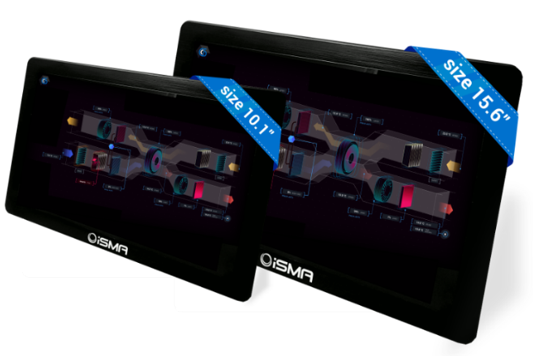 1. Special Report FT 1000: Europe's Fastest-Growing Companies 2020 https://www.ft.com/content/691390ca-53d9-11ea-90ad-25e377c0ee1f

---
About the Author:

Pawel Szarmanski is Product Manager at Global Control 5 where he develops and shares vision of product strategies for Niagara Framework environment. Focused on understanding user's needs, he always goes for the most effective solutions.

_______________________________________________________________________________________________
Nowadays, the #onlinespace, both business and private, is our most important channel of communication with the world. This prompted us to start the series of #iSMALIVE! meetings, where we present #iSMAsolutions.
Next #iSMALIVE every 2 weeks:

May 13th 2020 - Registration URL
https://attendee.gotowebinar.com/register/8544474590816271375

May 27th 2020 - Registration URL
https://attendee.gotowebinar.com/register/4714045459993617167



---


[Click Banner To Learn More]
[Home Page] [The Automator] [About] [Subscribe ] [Contact Us]