---
What Makes a Strong Smart Home Solution?



The smart home requires a suitable home setup where appliances and devices can be automatically controlled from any internet-connected place in the world using a mobile or other networked device.



Pedro Pachuca,
Director, IoT Wireless,
Semtech's Wireless and Sensing Products Group


The Internet of Things (IoT) is powering transformation for enterprises, consumers and governments around the world. Emerging tools and technologies are enabling advancements to efficiency and more control at home and in the workplace. While 5G is great for certain critical services, many IoT solutions deployed in cities, homes and buildings are more suited for alternative technologies that offer flexible power and bandwidth options.

With nearly 30 million U.S. households projected to add smart home technology in the near future, implementing the right IoT solution can ensure the home stays connected. According to Berg Insights, by 2022, the market for smart homes and buildings is forecasted to reach yearly revenues of up to $36 billion in the U.S. alone. With the deployment of sensors and hardware, 22.3 million smart home systems were installed in North America by the end of 2017. By 2022, the number of households adopting smart home systems is forecasted to increase at a compound annual growth rate of 23.1 percent, resulting in 63 million smart homes.
The smart home requires a suitable home setup where appliances and devices can be automatically controlled from any internet-connected place in the world using a mobile or other networked device.

Most smart home systems are closed, meaning that you can only use products from one provider. However, having cloud-based control in combination with unified user interfaces, such as Amazon's voice assistant Alexa, can provide a point of intersection for multifunctional control.
The smart home has evolved from the competition of smart hardware into a competition among intelligent platforms. The integration of various point-solutions into multifunction and whole-home systems continues to evolve.
With its simple and flexible network architecture, LoRaŽ devices and the LoRaWANŽ protocol offers a unique opportunity to accelerate the consumer adoption of smart home connected solutions. Compared to traditional platforms like Wi-Fi Bluetooth, Zigbee or Z-wave, this technology addresses the indoor connectivity challenges that many IoT applications face when they need to extend throughout the home or into the yard.
LoRa-based solutions offer the capability to connect devices to the same platform, where legacy systems fall short. Generally, these are battery-operated devices that are well beyond the range of legacy connectivity technologies without installing additional repeater or mesh points.

As an end-to-end solution, or as a complement to traditional platforms, LoRa broadens smart home solutions by enabling connectivity for low cost and battery-powered endpoints both indoors and outdoors. This technology provides a flexible and cost-effective solution for low latency smart home applications, including smart key locks and lighting, enabling low cast network extension and providing a bridge to other IoT solutions in the IoT market.

The main areas of implementation for LoRa devices and the LoRaWAN protocol in the smart home are:
Home Access Control: door, windows, smart locks, outdoor garage and garden

Home Security: alarms, anti-jamming, cellular backup, intrusion, presence

Energy Savings: water leak detection, water, gas metering, heat allocator management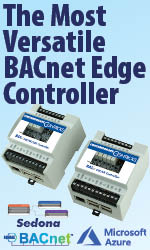 What are the benefits of implementing a LoRa-based IoT solution into the home?
Long Range: A single base station using a LoRa-based solution enables deep penetration capabilities for outdoor and indoor coverage, while also providing the ability to connect to sensors more than 15-30 miles away in rural areas.

Low Power: The LoRaWAN protocol was developed specifically for low power and enabled unprecedented battery life of up to 20 years, depending on the application.

Geolocation: Enables tracking applications without GPS or additional power consumption.

Low Cost: LoRa-based solutions reduce upfront infrastructure investments and operating costs, as well as end-node sensor costs.

Open Standard: The LoRaWAN protocol ensures interoperability among applications, IoT solution providers and telecom operators to speed adoption and deployment.
As smart home capabilities increase and smart functionality become more pressing, it is crucial for homeowners to choose the right solution to keep all devices connected. With LoRa-based solutions, capacity and indoor range exceed the needs of the fast-growing smart building and smart home IoT market. More importantly, this technology can support multiple use cases simultaneously and do so at a low cost, with easy installation.
---


[Click Banner To Learn More]
[Home Page] [The Automator] [About] [Subscribe ] [Contact Us]