Editorial Comments by Ken Sinclair


&

2003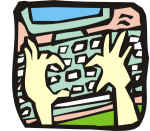 Our December issue published from Australia, includes a review of Shanghai.
It has been a very busy time for us. In addition to planning for our free sessions at AHR Expo 2004 Anaheim, I have been asked to moderate a "Panel Discussion on XML related HVAC industry initiatives and views" at the XML Symposium. The XML Symposium will be held on January 27, 2004 at the Anaheim Hilton Hotel and will be in conjunction with the AHR Exposition. This will be another ground breaking event for the large building automation industry.
What is oBIX?
oBIX stands of Open Building Information Xchange, and is an industry wide initiative to define XML and Web Services based mechanisms to present building systems related information on TCP/IP networks such as the Internet. For more information read this month's interview What is oBIX?
November's issue features our third pull out supplement on convergence Marketing Convergence, prepared as a joint venture with Engineered Systems. We appreciate Engineered Systems' support on these supplements as it allows AutomatedBuildings.com to extend our reach and message to the printed world. The supplement often is a summation of the rapidly evolving events occurring on our web site and this supplement is no exception. November finds us travelling globally again. Although the "Intelligent Building, Building Intelligence" China Forum has been postponed we will still be going to Shanghai to help with the rescheduling of this global event.












Scotland is still a vivid image in our minds and CIBSE has posted the papers on their web site from the Worldwide CIBSE/ASHRAE Gathering. We have provided a link to this valuable resource at the bottom of our October review of this event.
Scotland is a fascinating place steeped in history in many ways but especially for the building industry. The Scottish collection of large buildings from castles to cathedrals, to 1800's office buildings, to the now under construction new parliament buildings in Edinburgh, inspired my November building automation column Protection, Correction, and Connection.
Our last month's statistics indicated that we served over 37,000 sessions to the large building automation industry with our readers spending over 19 minutes each. In other words we are commanding approximately 12,000 hours/month of the industry's attention. AutomatedBuildings.com is your B2B web site and the correct place to exchange current information.
We are looking for good online demos of our industry's capabilities, products and services. Dave Branson and I will be doing one of our sessions at AHR Expo 2004 in Anaheim, CA about this. It is my intention to create a special page of online demos so be sure to have your demo's URL included.
We are also looking for good examples of well connected intelligent buildings. Please share your successes with an article or URL and we will provide connection to our readers.
I am constantly asked is there a complete list anywhere of the best examples of intelligent, fully automated, well connected buildings? Well no, not that I am aware of, but with the help of my sponsors and readers I have prepared a page to provide linkage to the industry's online resources of documented building intelligence. Keep focused on the fact that the latest and greatest in intelligent, fully automated, well connected buildings are still under construction and have not yet been documented. The fact that our industry's integration capabilities are increasing exponentially widens this gap.
Please help me complete this list of connected buildings send your links to sinclair@automatedbuildings.com
Lots of new global events check out our

section to see how they will benefit you. As usual lots of great articles about your new way of doing business.
I believe that our greatly changed large building automation industry is the key to many of the required solutions of Sustainability, Value, Profit, being responsive to human needs, while reducing environmental loadings. Yet as an industry we consistently fail to tell the world. Please help me take our message to the world by sharing your thoughts on this subject with me sinclair@automatedbuildings.com.
Thanks to all Our Sponsors for allowing us to provide our industry online information service to you for free.
---


[Click Banner To Learn More]
[Home Page] [The Automator] [About] [Subscribe ] [Contact Us]