---
We are fast approaching the day when all of the sensors, actuators and other assets attached to an Internet-connected building automation network have a common way of communicating their name and location. The global telecommunications industry is throwing its weight behind the effort under the umbrella trade organization TM Forum, with leadership from the Open Geospatial Consortium (OGC), for location-service standards.

To date, controls professionals and their collaborating architects, mechanical engineers, code officials, general contractors, building owners, facilities operators etc. have not had a common naming convention. Or, to put it in the words of computer scientists, the world lacks a building automation and control ontology. Everyone who services buildings would benefit from predefined and universally understood device names and the equivalent of a GPS in every BACnet controller. No one enjoys time spent lifting ceiling tiles and testing connections to solve all the mysteries and errors in building blueprints and control schematics.
Progress in bringing physical buildings into the digital world has been severely hampered by the ontology void. Project Haystack, an open source initiative within the building automation community, has brought awareness to the problem and some progress through their efforts to develop tagging conventions and taxonomies for building equipment and operational data. This project augments the definitions for data normalization, data use and communication for building controls that can be found in internationally recognized and supported standards from ASHRAE, ISO and IEC, such as ISO 61499. Yet, none of these comprise an ontology. The telecommunications industry has now identified the issue as one of the barriers to wider adoption of smart grid, M2M networking and other services in the digital ecosystem.

A trade group for the Communications industry, TM Forum, is best known for the Frameworx suite of best practices and standards. Craig Bachmann, Director, Industry Initiatives, TM Forum says, "As we invest in smart grid, M2M and digital health initiatives, integrating location standards into Frameworx has become critical to our success." That's why TM Forum is engaging with the Open Geospatial Consortium (OGC) to address location information issues.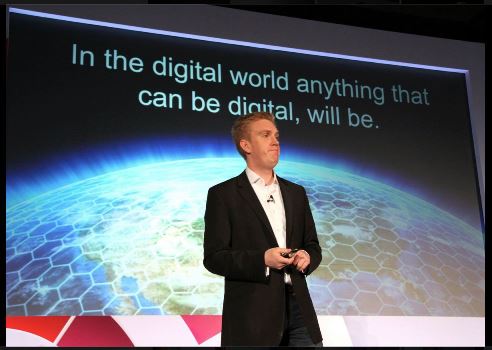 TM Forum's Digital Disruption Keynote, Nik Willetts, Chief Strategy Officer, TM Forum

Regarding the ontology, the combined forces of TM Forum's 900 communications-industry members and the 475 OGC member companies (government agencies, research organizations, and universities) should get the job done. With leadership from TM Forum and OGC, events like last April's BACnet Ontology Hackathon have taken place.

Four out of five global communication service providers have adopted Frameworx. This has enabled the global Communications industry to move ahead as a unified force, rapidly introducing the successive waves of disruptive innovation that make today's Cloud Era possible. TM Forum is now engaging with utilities around the world, exploring the possibility of a Frameworx for the Smart Grid. A BACnet ontology would be a key piece of this effort.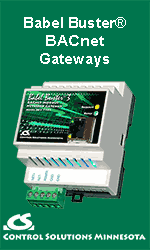 One of the first public showings of TM Forum and OGC collaboration was as part of the Smart Grid Catalyst Project, demo'ed at Digital Disruption 2013, October 28th-31st in San Jose. TM Forum accelerates industry thinking by organizing such rapid collaborative projects among member companies. Teams comprised of enterprises, service providers and suppliers are given four months to work together to create proof-of-concept solutions. Hydro-Quebec and BC Hydro were co-champions of the project along with Cisco systems, with the participation of BaseN, Infonova, and TOA Technologies and support from Ericsson and Integrated Architectures (IAI), leader of the Security Fabric Alliance. Among the ten Catalyst Projects contending at this event, the Smart Grid project won the "Most Innovative Catalyst" award.

BaseN's VP, Product Management, Anders Viden explained, "Applying new disruptive technologies and advanced networking models, utilities will be able to interact with customers in a whole new dimension. This Hydro-Quebec demonstration project focuses on how a digitally-enabled utility can both be more responsive to customers and address operational challenges."

The OGC/TM Forum liaison should produce a consensus ontology soon - at least for the physical location aspect of the problem. The naming of topological locations is another issue, e.g. this sensor is downstream to that air handler. The ontology experts will likely build upon work like Project Haystack to crack this part of the problem.


---
About the Author

Therese Sullivan, Principal, www.buildingcontext.me

Engaged in brand building, social media community organizing and content creation for some great minds in building energy efficiency. Led the awareness campaign for the IDeAs Z-squared facility, an Integral Group net zero energy commercial project - one of the first in the nation.


---

[Click Banner To Learn More]
[Home Page] [The Automator] [About] [Subscribe ] [Contact Us]