---
Every month there is a blizzard of information contained in the emails and newsletters that cross my desk on their way to AutomatedBuildings.com. Some of this information is not in the form of any type of content we can publish but I feel I should share with you these snippets, blog bits, and url links that are about to fall off my desktop.
As part of our ongoing effort to promote Haystack a number of supporters are coming together to produce our first webinar. The webinar will be presented at 11AM ET, on Tue Nov 12, 2013.
Announcing The 2013 ControlTrends Awards Finalists The ControlTrends Awards Committee thanks its world-wide community for its participation in selecting these prestigious nominees. The ControlTrends Awards proudly presents the 2013 ControlTrends Finalists
To help deal with cyber threats, the National Institute of Building Sciences has prepared a WBDG Whole Building Design Guide. Marc PetockVice President, Marketing, Lynxspring, Inc. This Resource Page provides an overview of the current efforts underway with regards to policy, standards, guides and tools to assist building owners and operators, designers and constructors in meeting cyber security challenges.

Get LED lighting connected to the Internet of Things with new ZigBeeŽ Light Link™ development kit from TIComplete hardware and software kit helps LED lighting manufacturers add control with remote or cloud connectivity
Is your control system becoming the next Tower of Babel? BACnet, LON, Obix, M-Bus and P-Bus… There is a veritable alphabet soup of controls protocols and systems within the market place and although the industry is moving towards an open framework, we still have a ways to go. In this article, we will discuss the ramifications of value engineering and multi-vendor deployments within the building automation space.
Perpetuum Magazine from EnOcean for Energy Harvesting Wireless Sensor Technology
Harbor Research recently completed a review of a new cloud-based platform that takes a refreshingly new approach to machine data analytics. Glassbeam jumps ahead of the current market's noise and confusion about Big Data by viewing critical machine data analytics from a business and operational perspective that can be addressed by a single, scalable solution. In so doing, Glassbeam is re-defining how value is created from machine data.
Tablets have, at this point, proved themselves useful in a vast array of applications and they are quickly overtaking laptops as the business tool of choice. The lighter and more compact form factor has allowed them to figure as very useful remote monitoring devices, across a variety of industries. At this point, commercial tablet use has progressed well beyond data collection duties and increasingly they are being tasked as control interfaces for larger systems as more dedicated uses are explored.
Li-Fi, a standard proposed just two years ago, is seeing rapid technological progress. Current wireless networks have a problem: The more popular they become, the slower they are. Researchers at Fudan University in Shanghai have just become the latest to demonstrate a technology that transmits data as light instead of radio waves, which gets around the congestion issue and could be ten times faster than traditional Wi-Fi.
INTELLIGENT BUILDINGS:INTEGRATED SYSTEMS AND CONTROLS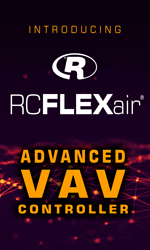 Dr Gerard Healey undertook an international study Fellowship to identify how construction and property industries around the world dealt with this issue. The specific focus was integrated systems and controls – where performance depends on co-ordination between multiple disciplines. The tour ran from April 29 to the June 5 2010 taking in England, Ireland, The Netherlands, the United States of America (USA) and Canada, with Healey visiting a range of experts, buildings, and facility managers, undertaking a specific course, and attending a relevant international conference.
Are you S.L.I.P.P.E.R.Y enough ? Energy Managers are always trying to change behaviour. In the world of business, methods to make new behaviours easy to adopt can be tested against the acronym S.L.I.P.P.E.R.Y.
Raspberry Pi and Arduino are both amazing platforms. Here at Ninja Blocks, we think they should be friends. That's why we created the Pi Crust.The Pi Crust combines the power of the Raspberry Pi and the simplicity of the Arduino. Combined with our 433MHz transceiver, you can hook up sensors and interact with the world via the internet without the pain!
Free City Wi-Fi may then not be seen as a cost, but as an economic development engine, innovation stimulus and revenue generator.
Great Watch! ControlTrends interviews Johnson Controls' Niels Stauersbol, Global Manager of Sensors, Thermostats, HVAC Products Building Efficiency explains that legacy Metasys N2 is not going away. Johnson will continue to sustain the enormous installed base of Metasys N2 products and keep them up and running, but they won't be building on the product either. The 20 year, 4-bit processors used in the sensors are no longer available and the sensors are end-of-life products.

Smart Building Wireless Sensor Networks A Market Dynamics Report Wireless sensor networks (WSN) will be responsible for the majority of the growth in intelligent building systems over the next decade.
CoRE Tech 2013 – A REvolution in Corporate Real Estate Author: Howard Berger, Managing Partner, Realcomm Organizations that own Corporate Real Estate to facilitate their business represent a significant sector of the real estate industry. A REvolution is under way in Corporate Real Estate that is causing us to REthink, REengineer, REdesign and RE-construct the business models and processes that are involved in the built infrastructure that supports corporations and companies.
Just a few days ago, Google released the beta version of its new "Web Designer" tool for authoring online ads in HTML5. Like most tools released by Google, it is available free of charge.
FIN Office Demo - Introduction Many of our FIN fans have been asking for an example demo site that works great both in the desktop browser and could also be used with a touch screen in a kiosk application. Here is a live-demo of our very own J2 Innovations office located in Chino, CA
National Instruments Embraces Real-time Linux By Bill Lydon, Editor The most interesting announcement at National Instruments' NIWeek 2013 was the CompactRIO model cRIO-9068. The new high-performance controller has a dual core ARM processor and FPGA on the same chip that supports LabVIEW and Real-time Linux. Onboard interfaces include two Gigabit Ethernet ports, USB, and three serial ports. This looks like a great platform for industrial automation applications because it incorporates control, optimization, analytics, and business enterprise interfaces.
The U.S. Power Grid's Cyber War Games By John Finnigan | Published: October 28, 2013 The drill, called GridEx II, will take place on November 13-14 of this year. The participants will include 65 utilities and eight regional transmission organizations, representing most of the nation's electricity customers. The drill will test how well the electric utility industry and the grid itself respond to physical and cyber attacks. - See more at: http://blogs.edf.org/energyexchange/#sthash.dKfkjgSc.dpuf
ASHRAE/IES 90.1-2010 Now The National Energy Standard By Craig DiLouie, on October 28, 2013 On October 18, 2013, all states were required by the U.S. Department of Energy (DOE) to put in place a commercial building energy code at least as stringent as the 2010 version of the ASHRAE/IES 90.1 energy standard.
ZigBee Resource Guide provides information about ZigBee standards and the organizations that are taking an active role in the low-power wireless control industry. You'll see how ZigBee is the only standards-based wireless technology designed to address the unique needs of low-cost, low-power wireless sensor and control networks in just about any market. ZigBee is helping people control their world, save energy, increase convenience and improve the safety of where they live, work and play.
Global Capacity recently posted a blog that may be of interest to your readers. - Network Connectivity Improves Real Estate ROI, Anyone involved in the commercial real estate space should be familiar with the connected building and its exponential impact on property earning potential. The high demand for bandwidth from businesses in today's digital era makes network connectivity a must have for commercial real estate properties.
---


[Click Banner To Learn More]
[Home Page] [The Automator] [About] [Subscribe ] [Contact Us]