---

EMAIL INTERVIEW – Neil Cannon and Ken Sinclair
Neil Cannon, President of EnOcean Inc.
Neil Cannon was appointed President of EnOcean North America in September 2016. Before joining EnOcean, he was the Chief Marketing and Innovation Officer at Terralux Corp. where he started the LEDSENSE program of building and lighting controls. Before Terralux he was a Board member and the EVP of Business Development for Albeo Technologies which was acquired by GE Lighting in 2012. Prior to Albeo and GE, he was VP of Advanced development at Picolight Corp.

Under Neil's direction Picolight innovated the first 10G SFP+ fiber optic modules. This innovation led to design-ins at Google and other networking companies. In 2007 Picolight was acquired by JDSU. Earlier in his career Neil held senior management positions at Infineon Fiber Optics, Iolon Corp. and OR technologies. He holds a BA and MS in Engineering from Dartmouth College.

---
EnOcean, ZigBee, and BLE

The Dolphin brand represents the use of energy harvesting in a device using one of several radios. There will be Dolphin EnOcean devices, Dolphin BLE devices, and Dolphin ZigBee devices.

Sinclair: Please give us an overview of the 2.4 GHz BLE introduction with energy harvesting wireless modules. How does the energy harvesting aspect work? What will this introduction allow building managers to do differently or better?

Cannon: EnOcean (www.enocean.com) is introducing 2.4 GHz BLE (Bluetooth low energy) devices that have the added capability of NFC (near-field) communication under the Dolphin brand.

These are two important steps in IoT (Internet of Things) edge devices. Now that energy harvesting devices are available with the BLE communication standard, this ubiquitous protocol can benefit from EnOcean's technology which requires neither wires nor batteries. The NFC capability puts these devices immediately onto the Internet even as they being commissioned and configured. As Apple's iPhone OS revolutionized the way people interacted with apps on small screen devices by appropriately partitioning what is processed locally and what is done via the Internet, the NFC capability repartitions how IoT "things" get deployed.

There is profound interest in the sensors that EnOcean has already made into radio devices, and we expect that a wide variety of devices will be on the BLE standard in short order. Further, in the new area of BLE beacons that track assets and other moving objects, energy harvesting provides unique advantages. Batteries, while they can last for reasonable times in applications with extremely low update rates, quickly drain while an asset is tracked throughout a facility. Energy harvesting technology solves this once and forever.

Dolphin modules use the energy harvesting principle, in which energy is obtained from the surroundings, to power wireless sensor radio signaling. The technology uses miniaturized energy converters that convert motion, light or temperature differences into electrical energy. With efficient energy management circuits, energy harvesting technology allows communication from maintenance-free IoT devices.

Three radio standards - EnOcean, ZigBee, and BLE - all used in building automation, smart homes, LED light control systems and industrial applications, have now been commercialized with energy harvesting. The latest addition, BLE with NFC-enabled edge devices, puts building managers in a firm position. They have a choice in what kind of radio technology to use with energy harvesting. All the advantages of a maintenance-free IoT edge to the building infrastructure can be achieved, even with a very dense BLE grid network. Energy saving devices, in the past typically hardwired, can now be readily reconfigured as needed. Adding new devices to such a deployment is made straightforward by the NFC function.

Sinclair: How does NFC functionality play into building and lighting control? What is the benefit for building managers?

Cannon: NFC makes the devices active, identifiable and assignable in a software system immediately. The laborious commissioning of a lighting or building system with hundreds or thousands or even tens of thousands of nodes becomes vastly easier. The device can "teach itself" into a network. This self-learning eliminates the need for barcode scanning, ID reading, and manual button presses. An installer will sail through a new project with a tablet using the NFC reader to capture the nodes. Intelligence about what pairs with what and logical interconnections are no longer slowly created. They can be established upfront and verified or made on the spot. Finally, all can be checked in real time before the installer hands over the project.

Building managers care about costs, uptime, and reliability. BLE and NFC devices that harvest energy address all three concerns. BLE as a universal standard can provide low cost when a dense wireless grid is justified. Energy harvesting cuts downtime as there are no batteries to service in operation and no wires to pull in installation. Reliability is 100% as every radio connection is checked as a device in learned into the system. The energy harvesting technology experiences no loss in signal strength as it can occur with battery powered devices.

Sinclair: What are the energy savings aspects to this new BLE range?
Cannon: Energy harvesting devices create the power that they use locally. There simply is no energy expenditure either directly or indirectly (through battery purchases) at the edge devices. The saving from rules and conservation objectives from the overall system are built into the system settings. For example, temperature sensors can first check that all windows are closed before starting heating or cooling. Finally, since there is a small overhead to adding more sensors, more data can be gathered. In the end, better decisions can be made on how to conserve energy.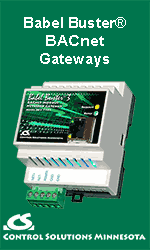 Sinclair: Why the new Dolphin brand for your energy harvesting wireless modules?
Cannon: The distinction was needed because the trusted radio protocol EnOcean continues even as Dolphin energy harvesting modules with multiple protocols are being introduced into the market. EnOcean is a recognized standard and our company name. The Dolphin brand represents the use of energy harvesting in a device using one of the several radios. There will be Dolphin EnOcean devices, Dolphin BLE devices, and Dolphin ZigBee devices.

Sinclair: How will these sensors and switches enable better communication in the Internet of Things?
Cannon: Before the Internet of Things can start providing valuable communications it faces significant obstacles to deployment. By far the most difficult is the deployment of the edge sensor devices. The vast numbers of devices mean even a small amount of time or effort saved has an enormous impact. NFC makes a large impact on time to deploy. Energy harvesting means that the choice of sensor location is not influenced by the need to wire nor by the need to service batteries.

Another obstacle is the deployment of local networks that must aggregate the data and locally manage system interactions. BLE is in many cases the preferred choice for both data aggregation and local network management.

Once the aggregated data is uploaded to the cloud for analytics and archiving, the question of data integrity and completeness comes into focus. The reliability of energy harvesting ensures no downtime and consequently the data is complete. Access via BLE means more systems on the Internet. Bluetooth is one of the most common wireless standards with billions of nodes in operation. Supporting this ecosystem with maintenance-free energy harvesting devices will enable new applications on the Internet of Things.


---

[Click Banner To Learn More]
[Home Page] [The Automator] [About] [Subscribe ] [Contact Us]