---
Across My Desk

snippets, blog bits, and url links that are about to fall off my desktop




Founder, Owner, Publisher AutomatedBuildings.com
Every month there is a blizzard of information contained in the emails and newsletters that cross my desk on their way to AutomatedBuildings.com. Some of this information is not in the form of any type of content we can publish but I feel I should share with you these snippets, blog bits, and URL links that are about to fall off my desktop.
On a daily basis I tweet as @Ken_Sinclair https://twitter.com/Ken_Sinclair

I tweet links I think will be of interest and part of our rapid industry evolution.

Also, http://automatedbuildings.com/ maintains this LinkedIn online blog for the magazine a great place to interact.
But I still have stuff falling off my desk I feel I should share,
Time line Smart Building Automation Evolution with over 100 events linking 1000's articles of history
Timeline linking articles depicting our evolution as an industry Curated by Ken Sinclair & Therese Sullivan.
Reflects back to 1900 but actively starts with the birth of DDC in the mid 1970. Starting in about 1999, leading Building Automation professionals were early collaborators in the effort to put real time data in service to better interior comfort and energy efficiency. They recognized their role as catalysts of this paradigm shift and set to work aligning all the necessary people, processes and technologies. Here's a timeline of their achievements. All the thought-leadership articles, commercial announcements, and press releases used to compile this timeline were found in the database of the online magazine automatedbuildings.com.
Our Global Digital Evolution Report Card - by measuring each country's current state of digital evolution and its pace of digital evolution over time, we created the following chart, a map of our digital planet. Countries on this chart fall into four zones: Stand Out, Stall Out, Break Out, Watch Out. Some countries are at the border of multiple zones.
We're in the age of digital advancement. Countries across the world are developing their digital economy and integrating connectivity into the lives of billions. But who are the digital elites? Which countries are evolving at the fastest rate and which economies are slowing down?
The very first "SkyPosium" Community Event for all SkyFoundry partners and users! The SkyPosium is designed for the entire community of SkySpark users—our reseller partners, end users, engineering consultants, and SaaS providers—everyone that uses or applies SkySpark.

The Platform Opportunity Requires a Distinct Strategy The Smart Systems platform market opportunity presents multiple challenges for diverse participants. From core technology innovation, to business models, to ecosystem development and on and on. This market opportunity represents a very complex set of inter-related elements. Designing a successful "platform" business involves optimizing all of these elements.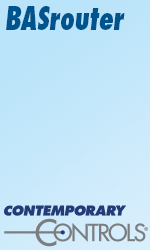 Key success requirements include:
BUILDING SYSTEM CYBER SECURITY All buildings and their controls systems such as HVAC, lighting, fire life-safety, elevator and meters have some level of cyber security vulnerability. For decades the manufacturers of control systems have been making their products dependent on local and wide area networks and computers, yet those designing, specifying and managing the systems such as architects, engineers, facility and property managers do not have information technology (IT) skill sets much less cyber security experience.
Fiber-optic cables transmit data faster, more reliably and without the risk of electromagnetic disturbances. As of 2006, submarine fiber-optic cables accounted for 99 percent of all international data exchanged. Today, 25 percent of the internet data usage in the United States is over fiber-optic cables. Fiber-optic cables currently extend more than 113,000 miles throughout the U.S. As the cost to maintain DSL and Cable infrastructure approaches the cost to install new fiber-optic cables, internet providers will likely increase fiber optic coverage in the U.S.
The OPC Foundation has joined "The OpenGroup" and actively participates in The Open Process Automation™ Forum initiative recognizing the extraordinary value that it brings to the automation community. The OPC Foundation's new whitepaper is an introspective on process automation and describes the vision of OPC UA and why the OPC Foundation is engaging in The Open Process Automation™ Forum.
Agile Adaptive Autodidactic Autonomous Accepted Actions We need to embrace these six words and make them a part of the IoT journey we all are on.
"BAS's - Inclusive Open Data-driven Reinvention." Once we presented the question, this article created itself, the title and pull quotes all evolved from the quoted thoughts. Ken Sinclair, AutomatedBuildings.com
---

[Click Banner To Learn More]
[Home Page] [The Automator] [About] [Subscribe ] [Contact Us]