---
EMAIL INTERVIEW Nathan Pocock & Manny Mandrusiak

Nathan Pocock - Compliance working group & certification and testing program for OPC UA
Nathan Pocock entered the Automation Industry in 1995, leaving an IT admin position, to join Siveco UK - a Computer Maintenance Management System company - as a trainer and consultant. After leaving the UK for the USA in 1999, Nathan became a technology instructor at the ECPI College of Technology before re-entering the automation industry in 2001 working for Software Toolbox, and was heavily involved in product sales, marketing and support, web-marketing, before becoming the Chief Architect & Developer of software systems design and development. Nathan joined the OPC Foundation in early 2009 to lead the Compliance working group and launch the certification and testing program for OPC UA, located in Scottsdale, AZ. Nathan enjoys mountain biking, the UFC, and coaches 2 kids soccer teams.

Manny Mandrusiak - Director of Technology Marketing PROFIBUS and PROFINET North America
Manny Mandrusiak, formerly the Director of Marketing for MatrikonOPC, has been responsible for all aspect of marketing standards based software to various industry verticals. Manny is now dedicated to spreading the PROFIBUS message across the globe to all industry verticals. He has also held board seats on several other non-profit technology based societies.
---
OPC Foundation North American Certification Test Lab
Vendors will only bring software that passes the tests in the CTT (Compliance Test Tool) and the tests outlined in our supplemental documentation.















Mandrusiak: Back in March the OPC Foundation announced the opening of a North American Certification Test Lab in Scottsdale. Can you elaborate a little as to the motivations for creating this test lab?
Pocock: Certainly. No one is a stranger to the current economic situation. This new situation placed new demands and restrictions on industry in North America. The Test Lab was created to provide: local experts, testing local products in local environments. We are really responding to what the industry is expecting: end users demand high quality dependable products, and vendors want to prove their systems will meet and exceed those demands and win that hard-earned business.
Mandrusiak: OPC Unified Architecture is something that is of interest to those looking to eliminate the need for reliance on DCOM, and add web services to their architecture. Could you tell us a little about what the Test Lab's involvement will be in the evolution of OPC UA?
Pocock: SOA is definitely a great methodology and DCOM has left a bad taste in people's mouth. But a Test Lab will be responsible for the execution of the testing as defined by the Compliance Working Group (CMP WG). The CMP WG is a consortium of OPC Foundation members and is similar to the US Congress, except where the OPC UA Specifications are our Constitution and the CMP WG interprets and enacts rules to abide by those documents. So the role of CMP WG and the Test Labs will be to assist with the evolution of the OPC UA technology and to ensure interoperability and quality in the technology.
Mandrusiak: What is involved with regards to Test Lab Certification?
Pocock: First, Vendors will only bring software that passes the tests in the CTT (Compliance Test Tool) and the tests outlined in our supplemental documentation. The Test Lab will then:

1) Verify compliance to the OPC UA specifications
2) Check interoperability by connecting the system to other UA products.
3) Try to crash the software by injecting invalid data and causing device failures etc.
4) Run continuous tests over a long period of time looking for resource leaks and performance degradation.

If a Vendor's system passes ALL of these tests, then their system earns certification.
Mandrusiak: What does having a Lab Tested product mean in terms of value to end-users?
Pocock: It's easy really… it's a statement that the Vendor has truly invested in their product to guarantee as best as possible that their product is dependable and interoperable. Certified products have met the requirements and survived the challenges set forth by the CMP WG. Certified products will reduce and hopefully eliminate the need for end-users to invest in testing OPC products before they buy, as has been the case in the past.
Mandrusiak: What is the value of Lab Tested products for Systems Integrators?
Pocock: Just as with end-users, SI's will receive the exact same benefits. By using certified products only, SI's can focus on delivering working systems instead of trial-by-error configurations as they try to find a solution that works well and reliably.
Mandrusiak: The OPC Foundation is conducting an OPC Unified Architecture Developers' Workshop in New Orleans on October 27-29. Could you tell our readers a little about the Workshop?
Pocock: Certainly! There are 2 classes running in parallel, 1 for .NET developers and the other for C++ developers. So whether you're building a pretty front-end system or an embedded system you're going to find value in this event. I will be there distributing the CTT BETA and to represent the CMP WG. So, anybody going there will be more than welcome to talk to me about Compliance and Certification.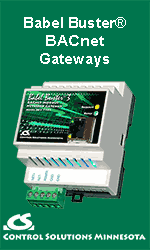 Mandrusiak: What is the CTT? What will it empower Foundation members to do?
Pocock: Development of any product is a costly exercise made more so in an economic down turn. The rules today are simple:

1) develop quicker
2) develop high quality & robust code
3) use any/all tools to reduce costs while enforcing items #1 and #2.

We're providing test tools that can become part of a Vendors development and testing life-cycle. We're also providing documented test cases with expected results to answer questions of expected behavior while eliminating problems of the past where specifications could be interpreted differently or incorrectly.
Mandrusiak: How do I get the CTT? Can anyone download it?
Pocock: The CTT will be FREELY available to OPC Foundation members only from the download section of the OPC Foundation website. The CTT is not yet released as we're still developing the test scripts, but it will be available in BETA form within the next few weeks.
Mandrusiak: Fantastic Nathan, we will all look forward to seeing the CTT when it is finished.
For more information about the importance of OPC Compliance navigate your browser to: http://www.opcfoundation.org/compliance
Readers with questions about OPC Compliance can contact Nathan directly at Nathan.pocock@opcfoundation.org
To become a member of the OPC Foundation navigate your browser to: http://www.opcfoundation.org/Default.aspx/01_about/01_how2join.asp?MID=AboutOPC
Or contact membership@opcfoundation.org for more information.

---


[Click Banner To Learn More]
[Home Page] [The Automator] [About] [Subscribe ] [Contact Us]