---
EMAIL INTERVIEW - Joy Clarke-Holmes & Ken Sinclair
Joy Clarke-Holmes - Director – Local & Metro Markets Solutions Sales, Building Efficiency, Johnson Controls
Joy Clarke-Holmes was appointed as the director of local government & metro market solutions sales at Johnson Controls in October of 2006. In this role she is responsible for managing marketing and sales operations for municipal customers across the United States. Ms. Clarke-Holmes and her team of salespeople work with local governments to deliver sustainable energy and renewable solutions, construction, renovation and operations programs, as well as facility security services. Ms. Clarke-Holmes has more than 25 years of experience in marketing energy, utility, wireless and sustainability strategies for major metropolitan markets such as New York City, Dallas and Washington D.C. She has held management positions on local, regional and national levels, leading sales and business development teams in the pharmaceutical and energy services industries. Prior to her employment at Johnson Controls, she worked for Honeywell, Inc. Her leadership is further underscored by expertise in several areas, including: green building design; construction and operations; environmental and sustainability issues; performance contracting; supplier diversity; and infrastructure improvements.
---
Creating a Safe, Sustainable Community
A well-planned strategy combines technology, implementation expertise and funding strategies in an effort to improve the environment, upgrade technology and reduce operating expenses.















Sinclair: What opportunities are available for local governments who are under pressure to implement technology advances, while dealing with budget cuts?
Clarke-Holmes: Even in this challenging environment, opportunities do exist for local governments to create safe, sustainable communities. New funding options and advancements in technology make it possible to deliver meaningful return on investment data. For example, local governments have the option to couple Performance Contracting (a tool that enables communities to leverage future savings to pay for improvements) and the American Recovery and Reinvestment Act (ARRA), also known as the "2009 stimulus bill", which makes it possible to stretch fewer dollars further.
Sinclair: In light of tightening budgets, what is the first step in ensuring local governments get the most bang for their buck and that technology upgrades add value?
Clarke-Holmes: The most important step is to work with a partner like Johnson Controls to ensure that technology upgrades are comprehensive. A well-planned strategy combines technology, implementation expertise and funding strategies in an effort to improve the environment, upgrade technology and reduce operating expenses.

For example, the investment in a new wireless infrastructure can be the foundation for a variety of advanced applications for local governments. Wireless broadband networks increase public safety by granting access to mobile public safety workers and by delivering critical video fees to field units, headquarters, etc. Wireless networks can also increase operational effectiveness through the use of automated meter reading, intelligent transportation systems and automated parking meters. So, while any one of these advances delivers value, bundling technology-based initiatives together offers the greatest public value.
Sinclair: Can you give us an example of how operational efficiencies deliver results?
Clarke-Holmes: Automated Meter Reading/Advanced Metering Infrastructure (AMR/AMI) offers a perfect example.

Most communities lose 10 to 20 percent of their water due to undetected leaks and aging meters. Today's technology can improve a community's water loss profile. New meters contain a transmitter that remotely sends meter readings to the municipality, eliminating the need to manually read the meters. With the guaranteed level of read rate and accuracy, the AMI reduces filed costs, improves customer service, increases billable revenue and forecasting accuracy, and reduces risk.
Sinclair: Can you tell our readers a little more about the funding options available?
Clarke-Holmes: Funding options for local governments are available like never before. Both Performance Contracting and the 2009 stimulus bill make it possible for communities to stretch dwindling operational funds.

Performance Contracting is a procurement tool that enables communities to leverage future savings, guaranteed by a third party, to pay for improvements made today. The savings and results we project are guaranteed for the duration of our contract (we pay any difference) and once the project is complete, the customer keeps the remaining savings. Stimulus money complements, and can be used to leverage, Performance Contracting dollars. The American Recovery and Reinvestment Act (ARRA) directs federal agencies to quickly invest in improved energy efficiency and modernization projects, as well as to increase the use of renewable energy sources.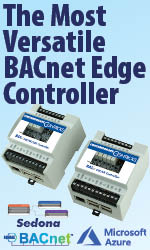 Sinclair: What are common expectations from constituents when it comes to technology and how can these be met?
Clarke-Holmes: Today's citizens expect local government to take advantage of technology. They want real-time access to information and the ability to conduct routine transactions online. They insist their communities use technology to enhance public safety and they demand local government utilize technology advancements to implement green initiatives.

An integrated wireless communications system can meet these constituent expectations for a safer, more livable community, and simultaneously deliver value by creating efficiencies.
Sinclair: Why should local governments work with a partner such as Johnson Controls to implement well-planned technology?
Clarke-Holmes: To meet the challenges posed by creating a safe, sustainable community, local governments need an experienced, highly capable partner with deep resources. As an expert in integration retrofits, we have a track record of successful performance on thousands of energy efficiency, facilities improvements and integrated technology projects.

As a community partner for local governments, Johnson Controls provides the technology expertise and funding strategies to implement projects that reduce waste, improve the environment, upgrade technology and reduce operating expenses. Our active portfolio of Performance Contracting guarantees and Technology Contracting projects speaks for itself. Lastly, we have a fully staffed ARRA Program Office staffed with a cross-functional team of analysts, engineers, attorneys and grant writers. These experts understand and maintain the standards required by ARRA.
For more information read this month's article Creating a Safe, Sustainable Community in a Challenging Economy
---


[Click Banner To Learn More]
[Home Page] [The Automator] [About] [Subscribe ] [Contact Us]