---

Schools are turning out one textbook case after another of energy efficient buildings.


Denis Du Bois, Editor
Energy Priorities Magazine
Schools were early adopters of energy efficiency measures, long before the green renaissance. While the private sector is earning a "D" in retrofits and blaming the economy, schools are steadily advancing.















The potential is large, because school facilities are energy hogs. They're open early every morning, and K-12 buildings often host community events late into the evening. Most university research facilities are open 24 hours every day.

Simple conservation measures, like reducing lighting or changing the thermostats, pose a unique problem.

There are well-established correlations between lighting, comfort, and occupant performance. In a business, less-than-optimal conditions lead to a fall in worker productivity.

When student test scores decline, however, schools risks losing funding -- for programs, as well as infrastructure. It's a dangerous balancing act, and one that state budget cuts are forcing more schools to play.

In an effort to reduce operating costs without impacting student performance, the education sector is producing textbook examples of energy efficiency retrofits.

Pike Research has studied the potential and trends in schools and universities. Pike found that in the U.S. the potential energy cost savings for K-12 education is about $750 million per year. For higher education the potential is about $500 million.

"There's a great deal of potential to reduce the energy costs in K-12 and higher education buildings," says Eric Bloom, a research analyst with Pike. "Today many public buildings are already seeing energy savings of 20 to 30 percent in the wake of a retrofit. That's the kind of thing that's only likely to grow with additional financing for buildings and also just greater knowledge of the way buildings actually perform in the wake of retrofits."

Pike Research found that K-12 schools are focusing on a handful of energy efficiency measures, the same ones that represent the easiest ways to cut almost any building's energy use. Weatherization and lighting are two of the areas that have shown the best for K-12 schools. Ventilation and thermal comfort are also getting attention.

"The next frontier would be net-zero-energy buildings that reduce energy consumption to the point that most of the demand at the building site can be addressed with on-site renewables," Bloom says.

Lower energy use means lower operating costs for schools. The value of a retrofit increases as you move from K-12 schools to colleges and universities, because of the difference in energy intensity.

Pike found that K-12 schools have an energy intensity of about $1 per square foot, while higher education buildings have more than double that at about $2.20 per square foot. In specialized research facilities and laboratories, energy costs can reach $4 per square foot or higher.

There's another benefit of energy efficiency for colleges and universities, one that has nothing to do with energy costs.

Many universities are competing to implement broad campus sustainability plans that attract increasingly savvy and environmentally conscious students.

"Having, say, one or two trophy LEED-certified buildings on your campus is likely to attract those students that are sensitive to the environmental awareness of the campus that they're considering," Bloom says.

There's also the fact that several states now require public buildings, including schools, to achieve Energy Star or LEED certification when they're newly built or renovated.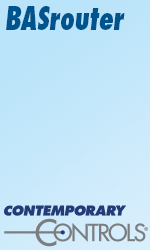 Whether it's the operating costs, or competing for students, or complying with mandates, publicly-funded schools and universities face a common challenge: financing their energy efficiency upgrades.

"Although there's been a lot of development in performance contracting in K-12 buildings, there's still a lot of untapped potential," Bloom explains. "There are about 7.5 billion square feet of K-12 space in the U.S. Not only are there more buildings that haven't been touched, but the opportunities to achieve deeper retrofits in those buildings, even the buildings that have been retrofitted already, is something that's being explored."

A more recent development is the American Recovery and Reinvestment Act, also known as the stimulus package. The Energy Efficiency and Conservation Block Grants are an annual appropriation of $3.2 billion -- the majority, about $1.9 billion, is targeted toward cities and counties, including schools.

An advantage of so many school retrofits is that any commercial building owner can look over the shoulder of their public-school neighbor and learn from those experiences. But the practice of modeling energy efficiency, rather than tracking actual savings, poses a risk for skeptical financial institutions and building owners.

Bloom advises retrofit providers to gather as much post-retrofit data as possible. There will be a test.


---

[Click Banner To Learn More]
[Home Page] [The Automator] [About] [Subscribe ] [Contact Us]