---
EMAIL INTERVIEW - Jim Dagley & Ken Sinclair
Jim Dagley, Vice President, Channel Marketing & Strategy, Johnson Controls
---
Technology Contracting
Technology contracting reduces the cost of materials, overall project expenses and staffing costs.















Sinclair: What is technology contracting?
Dagley: The technology contracting model simplifies the construction process by appointing a single point of responsibility for planning, designing, installing, integrating, commissioning and servicing technology systems enterprise-wide. The technology contractor is responsible for managing multiple contractors and making the technology work.

With traditional contracting, work is completed in silos with multiple subcontractors installing proprietary systems. Integration of networking and building technologies typically occurs at the end of a construction project. This can be one of the most unpredictable parts of construction management and contributes to additional costs and project delays. Technology contracting takes these elements into consideration at the beginning of a project through its completion.
Sinclair: How does technology contracting deliver ROI?
Dagley: Technology contracting reduces the cost of materials, overall project expenses and staffing costs.

The technology contractor is able to reduce materials costs by maximizing the utilization of equipment, including wiring, conduits, antennas, kiosks and networking hardware. The technology contractor is the only vendor that purchases these materials which focuses the buying power and reduces equipment costs. Limiting materials is part of responsible environmental stewardship.

Using a single vendor for the wiring and integration of a facility simplifies a project and makes it more predictable. This dramatically reduces the amount of change orders necessary, helping projects to be completed on time and reducing overall project expenses.

Lastly, since the technology contractor manages the integration of the wiring and networking – a complex job that would otherwise require the full attention of the project manager or construction management firm – staffing costs are also reduced.

Upon completion, customers get best-in-class integrated technologies at a lower up-front cost. Over the long term, operations become more efficient and are able to better accommodate future technology advancements.
Sinclair: Can you provide an example of a recent technology contracting project?
Dagley: Ave Maria University in southwest Florida is a great example of how technology contracting can benefit an entire institution. The school successfully converged 23 systems on a single IP network. An open data protocol allowed equipment from various vendors to be installed and integrated on the same infrastructure.

Systems converged under one IP network included the building management system, security management system, data equipment, fire panels, lighting, card readers, proximity readers, HVAC components, maintenance management systems, audio/visual distribution system and servers.

Through technology contracting, the university was able to save approximately $1.5 million in operational costs. Additionally, the school saved valuable time as the new institution prepared for its opening by avoiding redundant cabling included in the original campus design.

The university projects savings of $600,000 annually from reduced utility usage. Only seven full-time facility managers are on staff, whereas similar campuses of its size may employ up to 24 staff members. This ultimately saves the university approximately $350,000 annually in operational costs.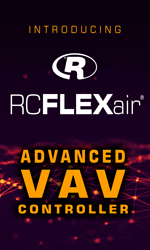 Sinclair: Besides higher education, what other vertical markets are technology contracting applicable?
Dagley: Technology contracting is used in nearly every industry sector. It's becoming increasingly popular in the healthcare market. This market is most likely to invest in energy efficient technologies across North America, according to the 2010 Energy Efficiency Indicator survey commissioned by the American Society for Healthcare Engineering (ASHE) and Johnson Controls.

Recently, a major U.S. children's hospital used technology contracting to focus on energy and vendor management solutions that stayed within budget, reduced costs and maximized the quality of patient care. Selecting a technology contractor allowed this facility to avoid the costs associated with hiring or subcontracting a project manager, reduced the construction timeline by nearly three months, and reduced costs of equipment, materials and systems. In the end, technology contracting saved the hospital more than $3.3 million in construction costs despite being engaged after ten percent of the project's completion.

Another sector that has benefited from technology contracting is the local government market.

Cook County, Illinois, installed the nation's largest broadband interoperable first responders' communications system, "Project Shield." The system enhances the safety and security of residents by putting tools to manage emergencies swiftly and effectively directly in the hands of first responders. In this case, the integrated technologies include real-time surveillance video, data management emergency alerting capability and a communications command center that has the ability to integrate all regional and statewide public safety communications systems. Technology brought all of these tools together on one platform.
Sinclair: What's the future market potential for technology contracting?
Dagley: As the world's overall supply of buildings age, we anticipate that technology contracting demands will only increase. Whether it be in an iconic buildings that was built in the 1920s, like the Empire State Building, or to newly designed schools and facilities around the globe, technology contracting is a relevant solution that saves costs and creates operational efficiencies.

At Johnson Controls, we believe today's marketplace offers the perfect technology storm to create the greatest efficiencies. Networks converged via IP-based controls and monitoring are gaining acceptance. The trend towards a more holistic approach to building technology provides greater stability, all connected together through a technology contractor. We're really excited with what the future holds.
---


[Click Banner To Learn More]
[Home Page] [The Automator] [About] [Subscribe ] [Contact Us]