---
If it was easy to define a smart building in one sentence then every building owner would have a smart building. Unfortunately, that's not possible. Buildings are multifaceted and have a variety of uses. You only need to look at the number of people on a design team and the specifications required for new construction to begin to understand the complexity of many buildings. For example, the Construction Specifications Institute's MasterFormat for building specifications has 35 active specification divisions and another 15 divisions reserved for future expansion, which cover everything from conveying equipment to moisture protection and wastewater equipment.
This series is about moving from the abstraction of a smart building to a few important details or attributes of a smart building. Today we address three key elements: networks and security, fire alarm and occupant satisfaction.

Occupant Satisfaction
Buildings enable their occupants to work, play, meet, shop, sleep, eat, socialize, educate, learn and a host of other things. So one of the performance criteria of a building should be how well it succeeds in satisfying its occupants. This involves their comfort, both physically and psychologically. The physical part is straightforward involving thermal comfort, appropriate lighting for the occupants' activity, the occupant's control of the lighting and air distribution, the workspace layouts and the technology systems available to the occupants to make their tasks easier. The physiological effect may relate to the building's image, appearance and aesthetics and how it impacts an occupant's perception of their environment.

There are several aspects of building performance that tenants or occupants account for in determining their satisfaction with a building. Yes, most tenants want a "green" building where energy consumption and sustainability is a priority; in fact, many large corporations that lease space have corporate mandates to only lease space in "green" buildings. But building performance and tenant satisfaction needs to be defined much broader than energy, in a more holistic approach.
One facet of an occupant's satisfaction is monetary. Financial concerns cut across the lifecycle of a building; the construction or acquisition cost of the building, the buildings operations costs and the asset value of the building. Tenants ask themselves if the value of benefits and building amenities accurately reflect the costs.

Buildings must also provide physical protection for its occupants and assets. This includes protection from crime, vandalism, fire, accidents and environmental elements. These security measures are put into place in three ways: the building systems, architectural countermeasures and security operations. The security performance of a building may be measured on regular threat assessments of the building, optimal operation and testing of the security related systems, prudent use of architectural countermeasures and a fully functional security operation.

Efficient and effective operation and maintenance of a building is critical to its performance and occupant satisfaction. It includes a variety of tasks: space planning, work order processing, management responsiveness, systems performance, provision of specific space needs and requirements, cleaning, training of staff, and management of contractors.

Another measure of building performance is the productivity of building occupants. The workspace itself also plays a very important role. A 2008 Workplace Survey conducted by Gensler found that effective workplace design directly correlated to improved business performance. The study accounted for the physical attributes of the space: layout, lighting, air, storage, furniture and access/privacy. What it determined was top-performing companies had workplaces with higher performance indices. It also found employees in workplaces with higher performance indices had greater job satisfaction and organizational commitment and were more engaged with their organization, all very positive to the businesses and organizations.

For a smart building, we would expect the building owner to provide at a minimum the following amenities to satisfy the needs of occupants and tenants:
Temperature controls for tenant/occupant space
Lighting controls for tenant/occupant space
Electronic, centralized diary and booking systems for common meeting halls, etc.
Audio/video conferencing available in common meeting halls, etc.
Access to an automated work order system for issuing work orders and receiving status updates
Actual energy use billed (versus allocated) by tenant, department, or space
Tenant portal with access to energy usage
Tenant portal with access to building statistics and manuals
Fire Alarm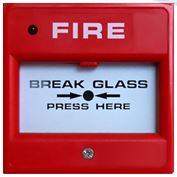 Fire alarm systems have multiple functions, but their primary job is to warn building occupants of a fire so that they can safely evacuate the premises. The fire alarm system is one main component of a larger fire protection "system". True fire protection encompasses mechanical systems, electrical systems, structural attributes and architectural aspects such as means of egress. These may include:
Fire sprinklers that discharge water when a fire has been detected or a predetermined temperature has been exceeded.

Standpipes built into multi-story buildings, somewhat similar to "internal fire hydrants" where first responders can connect fire hoses and manually apply water.

Fire detection can be manual or automatic. Manual detection is the use of the typical pull station. Automatic initiating devices include heat detectors, smoke detectors, flame detectors, even cameras.

Notification devices such as strobe lights, horns, speakers, etc.

Smoke management - Smoke is a major cause of deaths in fires. A fire protection system will include a smoke control or management system. Typically the HVAC system will be triggered by the fire alarm system or manually to adjust fans and dampers to control the smoke. This is especially true for stairwells which occupants use for evacuation or first responders use for access.

The structural and architectural aspects of the building play a part in fire protection. The building must be fire-rated and have a fire resistant structure, as well as intuitive means of egress for occupants.
Fire alarms are very effective and save lives. However, fire alarm systems that do not operate properly can have the opposite effect; a system that produces false alarms can affect an occupant response or lack of response and decrease the effectiveness of the system.
Early detection of fires is critical; it provides greater safety for occupants and first responders and reduces property loss since the fire is discovered when it is still small. Alarms may be communicated to a staffed monitoring station as well as the local fire department.
While detection and alarms identify and notify an event, it's the suppression systems that react to containing and controlling the fire. The new codes that were created for high-rise buildings after a study of the 911 Twin Towers evacuation require a Fire Command Center to monitor in real time temperature and smoke in elevator lobbies and the elevator machine room, as well as hall calls, location of the car in the hoist way, and travel direction. NEMA SB 20 lays out the "Fire Service Annunciator and Interface" which covers the design, operation and arrangement of equipment intended to display data and status of building systems in order to provide certain control functions including that of the elevator. Finally, no longer can the integration of the fire alarm system and the elevator be accomplished using "dry contacts". It now has to utilize a communication protocol, regardless if it's an open industry standard or a proprietary communications protocol.
A prerequisite of a smart building is an automatic fire suppression system with a centralized fire alarm panel. Other attributes of a fire alarm system in a smart building may include:
Gas leak alarms
24-hour alarm monitoring
Automatic record of alarm response
Intelligent building evacuation plan
Mass annunciation
Integration with HVAC allowing for restriction/containment of smoke through dampers/fans
Integration with access control allowing automatic unlocking/opening of doors
Stairwells pressurized to prevent smoke contamination by the HVAC system
Vertical transport system capturing elevators at the lowest safe floor
Pressure loss alarm
Addressable sensors
Intelligent sprinkler heads
Network and Security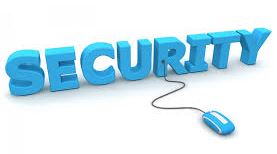 There is an increasingly large role for information technology in our lives and buildings, including building control systems and facility management. All major communications protocols used in building systems (BACnet, Modbus, Lonworks, etc.) now have a version for Internet Protocol (IP) or Transmission Control Protocol (TCP) that basically allow the BAS protocol to ride on an IT network. Another example is the building management system; basically an IT device with a server, IT operating system, IP address, and IT database. There's other evidence of the IT infiltration such as international standards for cabling related to building automation systems that are identical to that of IT, BAS controllers using Wi-Fi, and the current focus on data analytics for building system data. The IT infiltration has and will cause some disruptions and adjustments between IT and Facility Management organizational roles.

The building automation industry is now at a point where we have legitimate and reasonable concerns regarding the security of building control systems, especially in smart buildings where advanced technology is deployed. We see stories in the news regarding malicious cyber-attacks on private companies, government networks and internet sites and there are questions as to what such an attack would mean for building control systems, building operations, occupants and owners. The apprehension is amplified in newer buildings because there has been increased penetration of IT infrastructure in building control systems and greater integration and interconnection of building controls with other systems. The potential security vulnerability of a building can extend to the smart grid as we move to implement two-way communication between buildings and the grid, and of course it could also impact corporate business systems. The overarching security concern is more about network security and less about physical security, although the two are certainly related.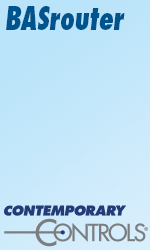 For a smart building, it is a prerequisite to implement a secured converged network. In addition, the building should have:
An integrated video network
Security Measures - Network admission control
Security Measures - Network intrusion detection
Security Measures - Ability to segment or isolate the network to limit access temporarily or permanently
QoS management
Bandwidth management

Core equipment and cabling redundancy
ISP redundancy
Uninterrupted Power Supply (core network)
IP device management system
Monitoring of energy usage of equipment at the data center/MDF/IDF
Enhanced security elements for integrated networks
Assign an administrator for building control systems with responsibility for ongoing network security.
Utilize IT security measures for the building automation networks.

Provide physical security in areas or spaces where BAS equipment is located
Encrypt and safeguard network traffic.

Secure any wireless network
The next installment of "Defining a Smart Building" will address electrical, metering, and video surveillance systems.

For more information about smart buildings, technology design or to schedule a Continuing Education program for your office write us at info@smart-buildings.com.
All photos are courtesy of Google and/or Bing images.

---


[Click Banner To Learn More]
[Home Page] [The Automator] [About] [Subscribe ] [Contact Us]