---
SkySpark Analytics Adds Integration to Energy StarŪ Portfolio Manager™

"data-driven facilities management"


John Petze, C.E.M.,

Partner,
One of the primary uses of analytics is to support energy efficiency improvements. Portfolio-level analytics can be used to identify best and worst performing buildings and provide comparisons to benchmarks and baseline performance targets. Equipment-level analytics highlight issues and faults in the operation of equipment systems and identify correlations between equipment operation and energy performance. The results enable operators to prioritize their efforts and expenditures based on a true picture of how their facilities actually operate – we refer to it as "data-driven facilities management".

One of the established energy reporting tools available to building owners is the Energy StarŪ Portfolio Manager™. Developed by the EPA, Portfolio ManagerŪ, is an online tool used to measure and track energy and water consumption, as well as greenhouse gas emissions. Use of Portfolio Manager is growing. Today over 40 percent of U.S. commercial building space is benchmarked in Portfolio Manager.

Portfolio Manager can be used to help owners understand and manage the energy and water consumption of any building. By entering consumption data, cost information, and operational use details, Portfolio Manager helps track performance against more than 100 different metrics, which can be used to compare building performance against a yearly baseline, national medians, or similar buildings in a portfolio.

You can also use Portfolio Manager to get an Energy Star rating for your building. This score compares your building's energy performance to similar buildings nationwide. A score of 50 represents median energy performance, while a score of 75 means your building performs better than 75 percent of all similar buildings nationwide. Buildings with scores of 75 or higher may be eligible for ENERGY STAR certification. Portfolio Manager can also calculate your building's greenhouse gas emissions from energy use data, and the tool can be used to track avoided emissions from green power purchases or onsite renewable energy installations.

You can get full details on Portfolio Manager at the Energy Star website at: http://www.energystar.gov/buildings/facility-owners-and-managers/existing-buildings/use-portfolio-manager

SkySpark's Energy Star Extension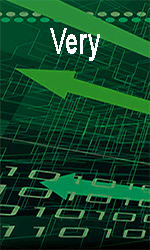 Portfolio Manager received a major upgrade this June and SkyFoundry's SkySpark analytics platform has been integrated with the very latest version. SkySpark's integration with Portfolio Manager API, known as the Portfolio Manager web service, enables SkySpark to interact with the full range of Portfolio Manager services. Here are a few examples.

Generate "Property" Accounts in Energy Star Directly from SkySpark. The SkySpark Energy Star App allows you to set up a connection to Energy Star, define a "property" and add tags for required items like area, year built, address, occupancy percentage, primary use function, etc.

Push Energy Consumption Data to Portfolio Manager. Once an Energy Star "property" is setup, SkySpark can automatically push energy consumption data into PM on a continuous basis, or as a one-time batch. Uploading consumption data to PM is the first step in utilizing its features for benchmarking your building performance against the PM "peer group" database of buildings. Portfolio Manager provides 150 different metrics that give you insight into how your property is performing.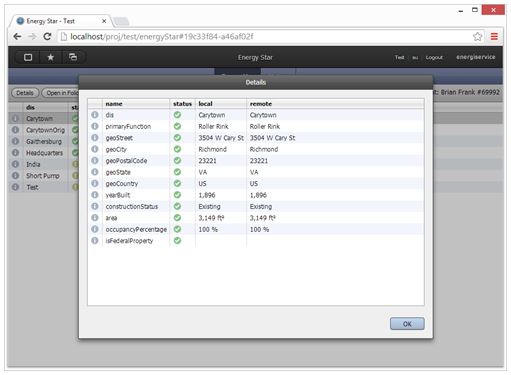 Pull Energy Consumption Data into SkySpark. Many owners have been entering energy consumption data into PM for some period of time. Typically this was done in a manual, batch-type process. All of that data can now be pulled into SkySpark to populate historic energy data for use in SkySpark. Note: Energy Star deals with monthly energy consumption data. It doesn't support interval meter data at this point in time, or electric demand data.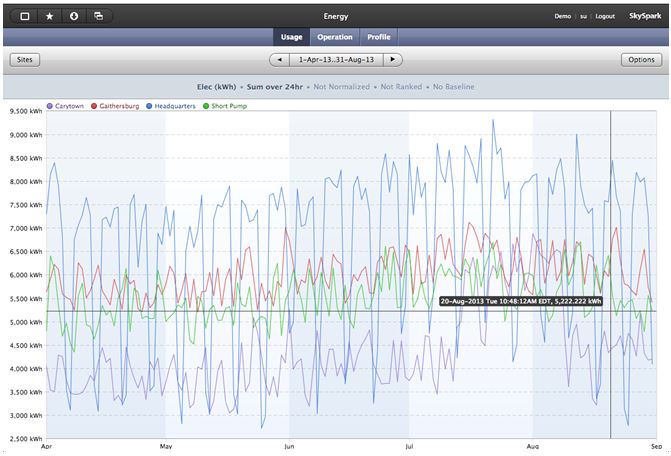 Energy Star Portfolio Manager is often used as the reporting mechanism to support energy reporting and disclosure requirements that have been enacted by major cities. Boston and Chicago recently joined the ranks of New York City, Philadelphia, Washington, D.C., Seattle, San Francisco and others in adding these reporting requirements. SkySpark's integration streamlines the process of complying with those requirements by automatically pushing energy consumption data collected from meters or BAS systems into PM. And its not just for the US, Portfolio Manager is used by the Canadian Government as the platform for their national energy benchmarking program for existing commercial and institutional buildings.

You can get full details on Energy StarŪ Portfolio Manager™ at:
http://www.energystar.gov/buildings/facility-owners-and-managers/existing-buildings/use-portfolio-manager

More information on SkySparkŪ is available at www.skyfoundry.com

---
About the Author

John Petze, C.E.M., is a partner in SkyFoundry, the developers of SkySpark™, an analytics platform for building, energy and equipment data. John has over 30 years of experience in building automation, energy management and M2M, having served in senior level positions for manufacturers of hardware and software products including Tridium, Andover Controls, and Cisco Systems. At SkyFoundry he is working to bring the next generation of information analytics to the "Internet of Things".

---

[Click Banner To Learn More]
[Home Page] [The Automator] [About] [Subscribe ] [Contact Us]