---
Every month there is a blizzard of information contained in the emails and newsletters that cross my desk on their way to AutomatedBuildings.com. Some of this information is not in the form of any type of content we can publish but I feel I should share with you these snippets, blog bits, and url links that are about to fall off my desktop.
Global Intelligent Building Automation Technologies Market to be $167.41 Billion by 2015 - New Report by MarketsandMarkets Intelligent Building Automation Technologies Market report provides extensive analysis of "Intelligent Building Automation" technologies market including current market trends, industry drivers, and challenges for better understanding of the market
The Honeywell Talking Thermostat September 20, 2013 by Eric Stromquist Just when you thought you had seen everything, Mike Keller and his team of control ninjas at Honeywell, introduce a talking thermostat. Check this video out to see how it works. Sources tell us the new talking thermostat will be shipping soon...Editor's note; We hope they build some intelligence into the device to provide some replies such as; "Are you serious?" "Please insert your credit card to make that kind of change?" "Is there any intelligence out there?" "Put on a sweater and quit whining".......smile
What is Tridium Part 2 In my earlier article I went through a level review of Tridium. Much to my surprise that article became one of my most read articles and I continue to get e-mails asking me for greater detail.
The QuickServer KNX Protocol Gateway from FieldServer Technologies enables data access from KNX networks to devices and networks using open and proprietary protocols such as BACnet, Modbus, LonWorks, Metasys N2 by JCI, EtherNet/IP SNMP and more. With over 100 protocols available in the extensive FieldServer Driver Library, no other device can provide KNX solutions to more products!
Harbor Research has authored a new paper that articulates a strategic vision and road map for Smart Systems and the Internet of Things. This perspective does not just come from our own thinking. It is from the diverse group of people who are thinking about the scope and on the scale that Smart Systems deserves. It is because this community of technologists and business developers is so diffuse that we believe a new perspective would help in building a better shared understanding of the critical requirements for developing this opportunity.
We all have smart phones. Are we ready for smart buildings? Rick Huijbregts Faculty at Harvard GSD Executive Education Smartphones? Pshhh. Get Ready For Smart Buildings | Jana Schilder huffingtonpost.ca Embedded sensors are cheap and more importantly, they talk to each other and the grid. In an office building, for example, sensors can manage heat, air conditioning, office lights, building security, and video concierge service all from one location....
We all love to read about the next big thing in technology for smart buildings. However, it's the behavioral change of people that is most important to the success of smart building projects. In order to achieve success in any technology project, it's actually only 20% about the technology and 80% about the people involved in the project. This indicator is particularly relevant in the property development industry.
Proven building automation technologies (BAT) and building energy management systems (BEMS) have a crucial role to play in reducing the energy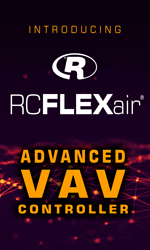 consumption and CO2 emissions in residential housing and service sector buildings. This study assesses the saving potentials of increased adoption and installation of these technologies in both the service and the residential European building stock. The potential is vast.

Disruptive Technologies in the Property Industry and explored the topics of Innovation Technology, Big Data: Time for Buildings to Measure up? and From MORE to GREEN to ECOLOGICAL. Presentations were by Bruce Duyshart from Meld Strategies (www.meldstrategies.com), Deb Noller from Switch Automation (www.switchautomation.com) and Simon Wild from Cundall (www.cundall.com.au) Video available here http://meld.li/15yXfcV Presentation deck from Meld Strategies here http://meld.li/15yX9Ce
Estimating Energy Savings with Lighting Controls By Craig DiLouie, on September 16, 2013 A survey of two groups of professionals describing themselves as electrical contractors and energy consultants, conducted by the Lighting Controls Association from its lightingCONTROL newsletter database, suggests automatic lighting controls are becoming more popular in lighting retrofits. Respondents reported lighting controls were considered in over 50 percent and installed in over 30 percent of their projects in 2012. Forty percent of respondents said the percentage of their projects in which controls were installed was higher than the previous year, while about half reported it as the same.

So then, what's a virtual energy audit? Essentially, a virtual energy audit is much like a traditional audit: the goal is to synthesize a whole bunch of data and come up with a list of recommendations that are going to deliver you the biggest bang for your buck. Unlike a detailed ASHRAE Level II audit, it's better to think of virtual audits as delivering against the 80/20 rule. For a lot less physical effort, it's going to get you about 80 percent of the detailed insights that a traditional ASHRAE Level II energy audit would deliver. And for many organizations, that's OK, because their biggest, most obvious energy hogs are the ones driving the biggest bills at the end of the month.
James Carlini: The Da Vinci of the Intelligent Building Movement Published: August 2013 By Frank Bisbee Today, there are many companies and organizations struggling to keep up with technology and maximize their systems and profit potentials. In the public sector, local, state and federal government units are facing similar challenges dealing with efficiency, controls, and service through technology. Education facilities from K–12 to colleges and universities are addressing technology boldly in all areas of their operations.
John Petze: How To Decide If Energy Analytics Is Right For Your Building(s) August 5, 2013 By Lin Energy Analytics is the biggest buzzword in the building industry since Building Automation Systems. This interview will help you decide if it's right for your situation.
The result is an in-the-works project called Flutter. It's what Taylor calls a "second network"—an alternative to Wi-Fi that can cover 100 times as great an area, with a range of 3,200 feet, using relatively little power, and is either the future of the way that all our connected devices will talk to each other or a reasonable prototype for it.
UK: Training EasyIO Niagara AX + Sedona in October/November 2013: UK 60% of seats are booked - Available seats will soon be taken - Act now!
a candid conversation with Tom about the changes at Honeywell, and the direction the company is headed. Tom was very open and addressed concerns, including Honeywell Spyder issues and the shake up at Tridium.
Take a peek into two examples of Asia's rapidly growing sustainable building sector. The net zero EcoCommercial Building near New Delhi sets a benchmark for future sustainable design in India. Chilled beams provide radiant cooling, while a zero water discharge system recycles and treats building sewage. The intriguing inverted pyramid shape and glimmering fašade of Maylaysia Energy Commission's Headquarters prompted its unofficial moniker, the Diamond Building. It uses four times less energy than a typical Malaysia office building and is one of the country's first buildings that goes beyond energy efficiency, incorporating sustainable strategies that reduce environmental impact.
On the journey to the Internet of Things: An insight into the future... landmobile.co.ukAnd this future is not so far of…states Laurent Giai-Miniet, CEO of EnOcean, when taking a look ahead at the further development of energy harvesting wireless solutions and potential future...
Why should I care about HTML5? HTML5 has been slowly changing the internet over the last several years. Like kudzu overtaking the abandoned landscapes of Flash, HTML5 is offering new and creative ways to drive content on the web. It's no secret that Steve Jobs looked to put Flash six feet under when he blocked all Flash content from complying with Apple's dominate smart phone— a bold choice by the former Apple CEO, but perhaps one that programmers around the internet had been waiting for.

---


[Click Banner To Learn More]
[Home Page] [The Automator] [About] [Subscribe ] [Contact Us]