---
Across My Desk


snippets, blog bits, and url links that are about to fall off my desktop


Founder, Owner, Publisher AutomatedBuildings.com
Every month there is a blizzard of information contained in the emails and newsletters that cross my desk on their way to AutomatedBuildings.com. Some of this information is not in the form of any type of content we can publish but I feel I should share with you these snippets, blog bits, and url links that are about to fall off my desktop.
"Facility Smart Grid Information Model" According to Steve Bushby, manager of the NIST Embedded Intelligence in Buildings Program and chair of Standard Project Committee (SPC) 201P that developed the standard, "the potential benefits of this standard—for both energy providers and facility owners—are very significant. Almost all electricity is consumed in a building of some kind. This standard attempts to capture the breadth and diversity of these consumers by using the term 'facility.'" SPC 201P is sponsored by the American Society of Heating, Refrigerating, and Air-Conditioning Engineers (ASHRAE) and the National Electrical Manufacturers Association (NEMA).
A Roadmap for Implementing the BIoT There are hard savings to be had by implementing Internet of Things for Buildings (BIoT) technologies across portfolios of buildings. These savings go far beyond the 40-80 cents per square foot savings that may be found in energy conservation measures alone.
J2 Innovations makes a huge announcement at the EASY IO Global Conference in Paris. Scott Meunch delighted systems integrators around the world with his demo of the new EASY Stack. As Scott, explains in the video, Easy Stack combines the power of EASY IO controllers with the flexibility of the J2 Innovations platform to give a powerful solution to the Smart Buildings and Building Automation Controls community. Watch the video to learn more about the features and power of EAST Stack.
70 standard off-the-shelf solutions for open and for legacy systems. We cover building disciplines including building management systems, building control systems, energy management systems, energy metering, hotel booking, access , security, lighting and a whole host of others.
The Things Gateway is easy to use and install, is low cost and will allow you to contribute to the network from your home. The range is around 4 miles and perfect for citizens to create their smart city. All designs (including hardware) and all code will be open sourced once we launch, so anybody will be able to make its own gateway.We will launch the campaign early October. Find below all the products that are going to be included
IoT Frameworks Database I have consolidated multiple IoT Frameworks and Offerings into this IoT Frameworks database. You will see links to the Frameworks and Offerings below. Over time I will be working on providing summary articles on each Framework and Offering, as I do this I will update this Database to include my summaries. If you have an offering/framework you would like added to this list feel free to add it in the comments.
The Future of Integrated Workplace Management Systems (IWMS) Author: Chip Pieper, Business Development Manager, CFI Most of us will agree that Integrated Workplace Management System (IWMS) solutions have had a significant impact on those organizations looking to address their real estate and facilities business through a more strategic enterprise approach. Although IWMS was "acknowledged as an enterprise software category by Gartner by the mid-2000's, it is nevertheless, a relatively new category when compared to those platforms as Enterprise Resource Planning (ERP), Supply Chain Management (SCM) and Enterprise Asset Management (EAM), which were recognized decades earlier as critical business systems." Says, Stan Tims, Program Director & Product Management IBM Internet of Things.
IEEE pursues standard reference architecture for the Internet of Things (IoT) 01/09/2015 Potential migration toward an Industrial Internet of Things (IIoT) raises many questions regarding suitable architectural frameworks or reference architectures for use in these emerging ecosystems. ARC Advisory Service has published a report on this topic:
Harbor-Research_IoT-Stack-Infographic_-2015.pdf How Computing and The Physical World Are Merging To Transform Civilization We are now feeling the first tremors of the most profound technological disruption in the history of humanity: networked, embedded intelligence in the most ordinary physical objects of the manufactured world—even objects implanted in the human body itself. Ultimately, this phenomenon will change civilization more than electrification, the telephone, the train, the automobile, the airplane, and the Web all put together.
CRI Modulation: Future Lighting Control Strategy?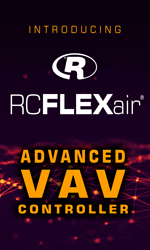 BY CRAIG DILOUIE, ON SEPTEMBER 25, 2015
LED lighting has made a new dimension of lighting control, color tuning, widely available. By mixing separately dimmable arrays of warm- and cool-white, saturated colors (RGB+A) or a mix of the two, correlated color temperature (CCT) can be tuned manually or automatically based on various application needs.

WCA's Wireless-IoT Device Demo Fest 2015! This event is a response to popular demand after our "Smartphone-Connected Mobile Things" panel for a dedicated demo session to showcase the most innovative and disruptive Wireless-IoT devices which deliver one specific feature/UX in a very simple, intuitive way that delight consumer's specific needs for useful contexts which are actually valued. At this Demo Fest, you will see various disruptive innovators present specific smart contexts sensing and UX-enabled in broad spectrum of vertical market segments across mobile, consumer, consumerized industrial / military / healthcare, often enabled by smartphone and apps as a hub and miniaturization of electronics and smarter sensors. This Demo Fest event will be sponsored and participated by the industry's leading Wireless-IoT development platform/tool providers and disruptive device startups.Moderator:-- Bruce Sinclair, President, IoT-Inc.
CONNECTED BUILDING ROADMAP This document is meant to be read in electronic format (to access the web links), and in conjunction with the associated roadmap (Visio doc). Background: On June 25, 2015 a selected group representing various trades in the commercial building space was invited to BC Hydro's Dunsmuir office for an afternoon discussion on the implications of connected buildings. The group consisted of customers, BAS vendors, contractors, and consultants. The intent of the session was to ask the attendees to look into the future, and tell BC Hydro what connected buildings would look like in ten years, and what technologies or other items of interest might appear in the meantime. Contact sinclair@automatedbuildings.com for more info.
Using and Managing Energy Monitoring Data - Facilities Management Energy Efficiency Feature Facility management article relating to: energy information, energy monitoring, using data, energy savings and roi. For facilities management professionals from Building Operating Management
This easy-to-read eBook is for users who wish to learn how to do more with their PLC or simply refresh their understanding. It covers the basics and dives into ladder logic, PID loops, communication protocols, and motion control.
This website was developed by the Indoor Air Quality and Ventilation Group to foster the development and facilitate the application of multizone ventilation and indoor environmental modeling in the areas of building design, operation, maintenance, investigation and research. Within this website you will find software tools for performing multizone analysis, information on the applications of multizone modeling, multizone modeling case studies, and references to multizone modeling publications.
Realizing the Internet of Things Oxford school has online control of heating, ventilation, water, lighting etc. At the EF International Language Centre in Oxford, system integrator Global Electrical Solutions Ltd. has installed a building management system to keep track of heating, ventilation, water, lighting etc. By connecting Netbiter Remote Management gateways to Rockwell control panels in the building, users can see current temperatures, levels, and consumption online. They can even turn on lights or open windows remotely – truly realizing the Internet of Things.

The latest-generation digital displays is the new dual-sided LCD display, that uses new engineering breakthroughs to both place the digital displays seamlessly into the environment and maximize the viewing angles and viewing space for your content. With images on both sides of the display, dual-sided signage gets the attention of the viewer "coming and going," essentially doubling the amount of exposure for your messaging, branding, or other content.
A guide to succeeding in the Internet of Things Today, connected devices are often solutions looking for a problem. There is a race to put a sensor on everything, before asking what realbenefit it provides.

Computer and change for a $10 bill: First units of $9 computer are shipping now By Brad Jones — September 25, 2015 Earlier this year, the Chip computer made plenty of headlines following its massive success on Kickstarter, raising some $2 million beyond a pledge goal of just $50,000. Now, the first run of devices is beginning to be distributed to backers.
"'Living' Buildings are Property's Future" Living buildings Workforce globalization, environmental responsibility, and a growing and aging worldwide population are prominent trends that are shaping our future. Today, companies are grappling to address them within their respective industries.

---

[Click Banner To Learn More]
[Home Page] [The Automator] [About] [Subscribe ] [Contact Us]