Editorial Comments October 2002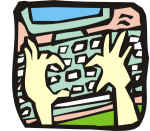 I am often asked, "Who is driving the web integration that is presently revolutionizing our industry?" The answer is "We the people of the large building automation industry". This article provides insight to our theme for October of "Web Based Facilities Operations" and builds on the significant amount of information that we have assembled on this subject in the past.












I am off to LonWorld at the end of October http://www.lonworldexpo.com/ in Toronto to be part of a panel including Surf Networks, AutomatedBuildings.com, CABA, and Echelon to discuss how the latest trends in building automation such as sustainability/green design and independent commissioning agents influence the lives and businesses of building owners, integrators, facility managers, tenants, consulting engineers, and OEMs.
The most read article for the month of August was our joint venture with Engineered Systems Magazine a Web Based Facilities Operations Guide. Doing more with less by using Web-based anywhere information to amplify your existing building operational resources. We were pleased to have the opportunity to share our thoughts on this exciting new area of Facility Operation in print with Engineered Systems readers. We have provided the complete supplement online with links to several related articles. Check it out
Lots more new articles on this subject in this issue check them out.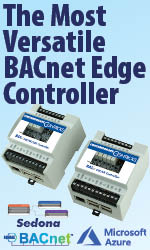 AutomatedBuildings.com has housed much of the information generated in the last four years, sometimes even being the catalyst that spurred everyone on. We thank the industry for allowing us to provide this valuable service.
Be sure to read our articles plus our archived articles and interviews.
Our recent venture into online training has been well received and we again see value in providing the online training service and connection to other related online services. Good trained Building Automation personnel are hard to find and we hope that by providing an easy method to learn about our complex industry we can help.
We hope that this month's theme and our Operations Guide will further increase interest. We are excited about this trend in large building automation as it builds on most of the principles presented by our magazine.
Thanks to all Our Sponsors for allowing us to provide our industry online information service to you for free.
---

[Click Banner To Learn More]
[Home Page] [The Automator] [About] [Subscribe ] [Contact Us]