---

The Alliance will help empower and create immediate revenue opportunities for all who wish to directly participate in demand response with their products, services and technologies.

Leighton Wolffe,
Principal,
Wolffe Technology Consultants
We are pleased to announce the formation of the NewEnergy Alliance, an organization founded by Constellation NewEnergy that includes leading equipment manufacturers, building automation companies, system integrators, and software application businesses. The purpose of the new alliance is to work with Constellation to drive innovation and create Energy Responsive BuildingsSM. Together this experienced membership is forging a new electricity Load Response (LR) model that will surpass the current utility demand response offerings. Ultimately, this new approach will provide greater building efficiency and allow facility owners total control of energy costs while maintaining comfort and operating standards. On a broader scale, it will effectively drive socially responsible behavior and embrace environmental sustainability as well.











The Rationale
Energy is a strategic asset that is important to every aspect of a business. In today's business environment, CEOs are under pressure from shareholders and board members to green-up and cut greenhouse gas (GHG) emissions, reduce energy consumption, shrink their carbon footprint, and lead socially responsible business practices. CFOs are looking for increasingly more creative ways to trim costs and gain a return on investments. Facilities Managers are tasked with the challenge of keeping a wide range of systems operating efficiently and effectively under a myriad of conditions, including a volatile energy market and a steady increase in energy costs.
NewEnergy Alliance members are actively pursuing a new, sophisticated overall approach for achieving the goals of today's fiscally and environmentally minded corporations.
The Opportunity
Buildings and the energy consuming devices within them are controlled by a wide array of systems. Much of their design and implementation has been to control comfort, not energy. The NewEnergy Alliance will advance the concept of interoperability and development of enterprise level software platforms and applications to allow these building systems to uniformly respond to energy pricing signals and real time supply options to significantly lower energy cost and usage.
Integrating Load Response into these existing building systems brings the energy supply side of the picture into perspective, further leveraging the ability to control the internal environment not only for comfort, but also for energy consumption. The result is a smarter and more Energy Responsive Building that is positioned to react flexibly to curtailment demands from utility grids and changes in energy market prices as well.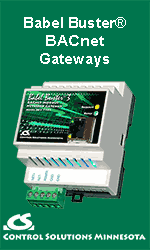 Members of the NewEnergy Alliance are well-positioned to assist their customers to leverage both the energy demand and supply side of the equation.
Electricity load management and energy efficiency strategies are most effective when all elements of the energy chain are linked together for the customer. Manufacturers, Systems Integrators and Control Contractors who can bring supply and demand side expertise to the table have a competitive edge when assisting end users with managing energy in their facility. For example, this expertise is brought to bear by: 1) Shaping the electricity load via control system applications and enterprise level energy strategies; 2) Reducing electricity load via advanced demand-limiting and peak-shaving technologies; and 3) Smoothing bandwidth via optimizing control sequences of operation.
The NewEnergy Alliance brings together the technologies, manufacturers, engineers, and service providers across the energy, IT, and building systems industries. Our members are involved in developing and implementing complementary and best of breed solutions and technologies to deliver sustainable energy goals for every type of building and customer – today. The Alliance will help empower and create immediate revenue opportunities for all who wish to directly participate in demand response with their products, services and technologies.
To find out more about the NewEnergy Alliance, contact Leighton Wolffe at ljwolffe@comcast.net.
---
About the Author
Leighton Wolffe is active advancing initiatives and deployment of new technologies in the Energy, IT, and Building Integration industries with expertise in facilities and energy management systems, commodity strategies and enterprise level applications. Mr. Wolffe's recent activities include working with private equity firms evaluating and assessing investments opportunities in companies involved in leading edge grid integration and distributed energy technologies, and working with manufacturers and developers of intelligent building systems to create and implement national sales and marketing strategies. Currently, Mr. Wolffe is serving as Principal Consultant to Constellation NewEnergy Inc., a subsidiary of Constellation Energy (NYSE:CEG).
---


[Click Banner To Learn More]
[Home Page] [The Automator] [About] [Subscribe ] [Contact Us]