---
EMAIL INTERVIEW John Bishop & Ken Sinclair
John Bishop, Facility Management Solutions, Wonderware
John joined Wonderware as a consultant in January 2003 and full-time as a Senior Systems Consultant in July of that year supporting technical sales for the central region. He currently manages the Facilities Management sector of the HMI/SCADA business unit. John started his career in Building Automation Systems working for Robertshaw Controls in their Control Systems Division and has held numerous positions associated with Facilities Management, Energy Management and Intelligent Building Applications. With almost 30 years of global industry experience, and with Engineering, Marketing, Sales and Management positions, his domain knowledge is essential for expanding Wonderware technology into the Facilities Management sector. John has a BSEET from Virginia State University.
---
Facilities Management Solutions (FMS)
With our solution, the SCADA environment is decoupled from the control environment, unlocking the architecture for open, competitive and consistent supervisory solutions.











Sinclair: What does Wonderware do for Facilities Management and Building Automation Systems?
Bishop: The Wonderware solutions for facilities management applications provide all sectors in the commercial controls market certain advantages that satisfy some common issues end-user customers have struggled with in traditional applications. Probably the biggest single issue is that of proprietary distribution models offered by established vendors that are exclusively provided by a single contractor for a specific territory, thereby eliminating competitive bids for maintenance and support. Our offerings are provided through an open distribution model to independent systems integrators without exclusivity for product or territory, offering choices to end-user customers for selection of contractors, service and maintenance. Overall, this helps provide the lowest total cost of ownership.

Most traditional Building Automation System (BAS) vendors deliver an unsustainable architecture due to proprietary hardware, software and a single vendor-supplied solution for the entire application. With our solution, the SCADA environment is decoupled from the control environment, unlocking the architecture for open, competitive and consistent supervisory solutions while also enabling competitive bids for the control layer. In addition, the supervisory layer software is decoupled from the hardware providing the capability to upgrade each component separately as technology changes occur and customer needs evolve.

The traditional market is in the industrial sector where communications standards, application standards and corporate standards have evolved over the past several years and are built into the ArchestrA-based family of products. Typically, we see inconsistent applications in the commercial sector that create expensive training, maintenance and support requirements for customers and hinder the utilization of standards for the development of a homogeneous environment. Our architecture enables users to design, develop, deploy and maintain scalable and secure applications throughout the enterprise.

As more advanced applications are developed and as "green" sustainable solutions are demanded, customers indicate that regulatory compliance is an ever changing, difficult to implement and resource-intensive requirement to satisfy and maintain throughout their enterprise. Regulatory compliance has been a driving issue in many of the typical applications deployed with this software. Integral to the framework are services designed to satisfy even the most stringent regulatory issues and are available for every application.
Sinclair: You talk about standards, what standards does Wonderware support?
Bishop: Several trade and technology organizations have built into their charter the collaborative process of creating a set of data communications standards that enable their end-user customers the options of implementing a solution from multiple vendors. In the industrial environment, DDE, NetDDE (developed by Wonderware and provided to Microsoft), Modbus, OPC, SNMP and XML are typical supported protocols. Consistent application standards such as S95 (the international standard for the integration of enterprise and control systems) and S88 (a consistent set of standards and terminology for batch control which defines the physical model, procedures, and recipes) are established standards are also supported. Additionally, data access servers for BACnet and LonMark® with utilities devoted for application development and automatic network, device and object creation services built in for system integration simplicity.

Standards can be utilized more broadly when other benefits are recognized throughout the enterprise of an organization. As the most experienced personnel in the operations department prepare for retirement, facilities managers are faced with potentially losing valuable and irreplaceable domain knowledge. Our software can help capture this knowledge and preserve the investment in workforce capital through the use of object templates which can be tested, debugged, optimized and reused throughout the organization. All systems, devices, applications and assets within facilities can be modeled as templates, enabling the building of the entire solution with approved standards. This provides further support for a robust and sustainable model. There are features designed in its software that enable customers to develop standards for both engineering and operational control so that each and every application looks the same and more importantly is operationally the same.

A tremendous amount of time is saved as engineers reuse templates containing all information necessary for supervisory control including scripts, alarms and communication methods. This technique greatly improves system reliability as these templates are field-proven. Such reusability is critically important when faced with having to train new operations personnel and maintenance staff. For multi-site operations, operators only need to learn how the system works for one facility and they then know how the application works across all facilities, thereby reducing the cost and time required for training. Existing operations best practices can be captured and enforced before knowledgeable employees exit the workforce.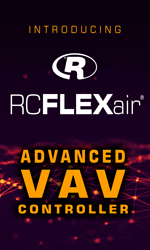 Sinclair: How does a Wonderware solution handle IT and security concerns?
Bishop: Our security model not only supports user passwords and rights but also supports validated industries where verified writes are often required. Additionally, the system maintains audit trails in the form of logs which support the creation of reports for validation and verification purposes. Regulated industries often times cross both industrial and commercial sectors, but we find that the most cost effective, efficient and robust applications are available from industrial solutions.

Security is a critical component of any manufacturing solution and we have been a leader in addressing these concerns. Not only does our software support a security model which integrates with the IT department but for cases where there is no domain controller or active directory, an application security model is provided within the framework of services. Typically we see most Ethernet devices being integrated and managed by the IT department along with functions such as patch management, password policies and network management.

Part of the Wonderware Developer Network is a security central section where the goal is to support Microsoft security updates within 15 business days of release, with any exceptions listed on the Security Central Web page. We test products on platforms that are configured with all current cumulative Microsoft updates with any exceptions listed in the Security Bulletin specific to the test.

This site also lists best practices for establishing and securing industrial and commercial control systems and addresses all security issues associated with people, places, access, connectivity and applications. As facility applications are integrated with manufacturing applications, we see the industrial security models as being more robust and acceptable for the facilities management market.
Sinclair: So how else does manufacturing software relate to facilities management?
Bishop: The single biggest relationship between manufacturing and facilities is the fact that every manufacturing plant is a facility. Usually the facilities management side of automation solutions includes monitoring and controlling the environment of the plant as well as its utilities including water, wastewater, gas, oil, steam, hot water, chilled water and energy. Many manufacturing operations are energy intensive and can be affected by temperature and humidity, components usually under facilities control.

With an integrated solution, where the facilities management and manufacturing systems are integrated, all the costs savings associated with consistency, training, maintenance, operations and overhead are realized throughout the plant, site, region and enterprise. Additionally, the total cost of manufacturing can be calculated when the typical overhead expenses for energy are monitored in real-time and recorded to the historian where information can be analyzed within contexts such as energy costs per batch, per product, per shift, normalized for square footage and temperature effects. When associated with time of day rates, product runs can now be analyzed and potentially shifted according to the most efficient and cost-effective schedule.

In addition, optimization algorithms that are standard in the manufacturing sector can also be implemented in the operations sector of the business. Overall equipment effectiveness downtime analysis, maintenance management and asset management are typical applications that cross between operations and manufacturing. When a total integrated solution is implemented, these applications can be visualized, optimized and standardized for deployment across the enterprise. We have more than 500,000 active software licenses, helping customers manage operations in over 125,000 plants and facilities. With more than 36 percent of the 350,000 estimated world's plants with 20 or more employees running our software, the potential for existing customers to realize the benefits of a total integrated plant is one of the key messages that will be communicated at the 2008 WonderWorld Global Conference Series.
Sinclair: What is WonderWorld and why should building managers attend?
Bishop: WonderWorld is a series of global events sponsored by Wonderware. It is a forum for customers, key partners and other industry leaders to share important innovations on how to best approach the continuous drive towards operational excellence. We recognize that operational excellence is not achieved through a single project or initiative, nor is it made possible by one portion of a customer's or partner's organization.

The 2008 WonderWorld Global Conference Series is designed to provide important, relevant content for each team member with information that is specific to their role in achieving real-time operational excellence, which can range from industrial, manufacturing executives and facilities managers to operations managers, IT professionals, plant/facility automation and maintenance engineers.

There will be a section of each event focused on facilities management with innovative topics including green initiatives, energy/utility management, business system integration, workforce management, operations management, asset management and supervisory control and data acquisition. The event also will introduce several new initiatives and development activities we are currently managing which specifically target the needs of the facilities management market.

Facilities managers, building owners, engineers and operations personnel will be able to learn from their peers how our solutions can help them solve even the most challenging applications and how the industrial standards and applications are being deployed effectively in the commercial sector.

For more information on the WonderWorld Global Conference Series, log onto http://www.wonderware.com/wworld08/
---

[Click Banner To Learn More]
[Home Page] [The Automator] [About] [Subscribe ] [Contact Us]