---
One of America's "Most-Wired Hospitals"

Relies on the Alerton Ascent Building Management System to Help Save nearly $360,000 per year in Energy Costs.
Scott Pinder
Alerton

scott.pinder@alerton.com


Case study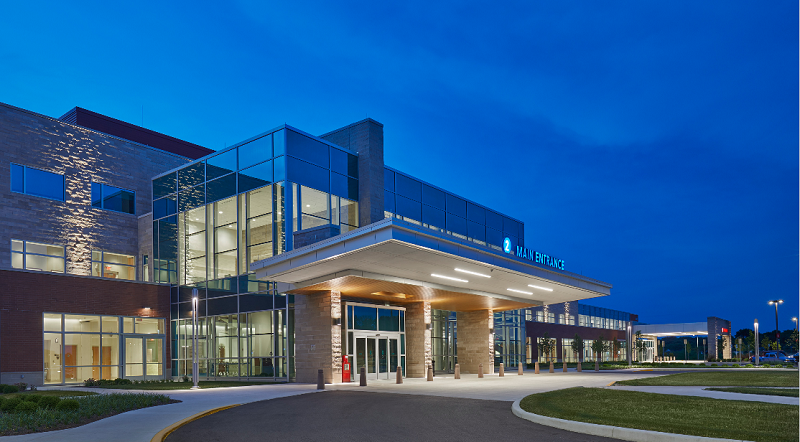 Major Health Partners (MHP) Medical Center, Shelbyville, Indiana

Ranked three times in the Top 100 "Most Wired Hospitals in America" with the most advanced computer systems, according to Hospitals and Health Networks Magazine, Major Health Partners relies on state-of-the-art technology to provide quality care. This commitment to technology for patient well-being extends to the healthcare provider's choice of building controls for its MHP Medical Center. The Alerton Ascent building management system they rely on, along with other building design features, helps MHP save close to $360,000 in energy costs annually while providing a comfortable indoor environment for patients and staff.

The new MHP Medical Center – opened in January 2017 – replaces the 59-year-old Major Hospital in Shelbyville, Indiana. The full-service, replacement hospital occupies 305,000 square feet and houses 55 inpatient beds and 38 outpatient rooms, along with operating rooms and medical office suites. The hospital outside Indianapolis serves patients from throughout southeast Indiana, and beyond.

MHP's design objectives for the new medical center included using conventional heating and cooling systems in unconventional ways, for significant energy-efficiency gains. To this end, the project team targeted an aggressive ENERGY STAR goal of 95 or higher. "It will be one of the more efficient hospitals in Indiana," says Douglas R. Hundley Jr., PE, principal with CMTA Consulting Engineers. Hundley predicts the facility will use 53% less energy than the national average for hospitals (125 kBtu/sf/year vs. 266 kBtu/sf/year).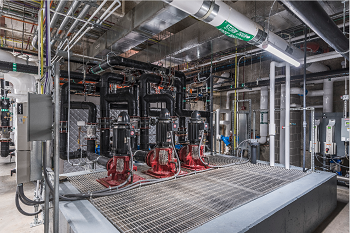 One of the key challenges in meeting the project's energy saving goals is the new building connects to an existing 46,000 square foot cancer center. As the existing building was designed as a more conventional system, and energy was not a significant consideration when it was built, the new hospital central plant had the challenge of back feeding the existing heating and cooling systems. "Some minimal upgrades were added, to help improve the system efficiency at the existing cancer center, and Btu metering was added in the hot and chilled water mains feeding the cancer center, so we could monitor energy usage, and inform the owner if additional system adjustments need to be made," says Hundley.
CMTA recommended numerous control strategies to help achieve the energy savings goal for the new medical center. Among these was integrating operating room occupancy sensors with the supply and return air terminals in those spaces, to allow for the airflow to be reduced, while maintaining a positive pressure. The project team also specified a heat recovery chiller to reclaim waste heat generated from chilled water production and provide the hot water for all summer time reheat.
To help cost effectively optimize building operations for energy savings, the project team chose the Alerton Ascent building management system. Alerton Ascent includes Ascent Control Modules, Compass software, and Microset 4 wall units. "Ascent's features and ease-of-use were the perfect fit for a sophisticated building owner operating a critical facility," says Ed Ransom, vice president of operations for the Envelop Group's Open Control Systems (OCS) division. Of particular benefit to the hospital are Compass software's alarm management, scheduling, and trending capabilities, notes Ransom.

"The owner and entire project team were sold on Ascent, and MHP Medical Center uses Alerton controls top to bottom," adds Travis Ihnen, president of Envelop Group."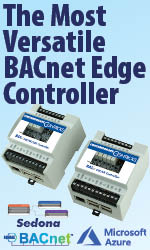 "We couldn't have achieved the energy targets we set for this buildings without a sophisticated building management system like Alerton Ascent," says Jeff Williams, vice president of facility operations for Major Health Partners. "This is a critical facility that will be used around the clock, and we wanted to ensure energy savings and comfort throughout – from the ORs to patient rooms to physician offices. Alerton is the brains of the entire system."

Commenting on the power of the Alerton Ascent product suite, Hundley notes, "Recently, I was on site helping the owner evaluate a system deficiency, and using the controls, we were able to quickly diagnose the problem, and fix it in a matter of hours. Typically, we would have had to have the controls contractor, mechanical contractor, and T&B contractor on site to correct this problem. With just some phone support from OCS, we were able to make the adjustments needed, and address the problem."

With six months of operating data, MHP Medical Center is well on its way to meeting or exceeding CMTA's projection of $360,000 in annual energy savings.

Project Summary

Vertical market: Healthcare

Project name: MHP Medical Center

Owner: Major Health Partners

Location: Shelbyville, Indiana

Design engineer: CMTA Consulting Engineers – Louisville, Kentucky

Dealer: Envelop Group/Open Control Systems (OCS) – Indianapolis, Indiana

Alerton products used: Ascent building management system (Ascent Control Module, Compass software, Microset 4), Microtouch wall sensors, multiple field controllers, multiple logic controllers

Point of contact for questions: Scott Pinder, scott.pinder@alerton.com
---

[Click Banner To Learn More]
[Home Page] [The Automator] [About] [Subscribe ] [Contact Us]