---

EMAIL INTERVIEW – Tony Johnson and Ken Sinclair
Tony Johnson, Site Leader, Schneider Electric

Tony Johnson is the Site Leader for Schneider Electric's new Nashville HUB corporate office for 900 regional employees. Spanning a 20-year career with Schneider Electric, Tony has held positions in product development, industrialization, automation and marketing. He holds a degree in electrical engineering from the University of Florida, and has authored or co-authored six patents in areas of energy management and automation. His passion is helping people understand energy efficiency and automation and how it can enhance lives and conserve resources.

---
Goals, Challenges, and Design Solutions

In this facility, we're integrating edge control, connected products, and applications, analytics and services to enhance the facility's automation and energy management capabilities. We have devices at the control layer that all feed up to the application layer to give us a view into specific systems and the entire facility ecosystem.

Sinclair: What goals or vision drove the design of this office space? Were there specific challenges the team wanted to address?

Johnson: Traditionally, office spaces have been designed with offices that occupy the outer perimeter of a building, while cubicles occupy the middle area. This setup leaves work spaces closed off and siloed. Schneider Electric is working to change the traditional office culture, ensuring its office spaces are more open and collaborative to help drive different behaviors and change our habits. For our new office space in Tennessee, this means we're knocking down walls and asking our managers to sit amongst their teams with the goal of encouraging more ad-hoc collaboration, easier communication and the elimination of siloes. Plus, since 20-30% of our workforce isn't in the office daily, we're able to move from 240,000 square feet of cubicles and offices to 125,000 square feet of free-address space that is more optimized for collaboration and individual work.

In addition to these open office spaces, we've designed a lot of varied meeting spaces throughout the building to ensure our employees have the space that meets their specific needs. We've built huddle rooms for small groups of employees to meet and larger conference rooms that are all equipped with technology like LCD monitors and video cameras for Skype, WebEx, etc. In addition, smaller "phone rooms" have been included throughout the design to give employees space for private conversations.

Throughout the space, we put in place the collaboration technologies, building automation, security measures, and so forth that Schneider Electric offers its own customers. With near a million products, it's often difficult for our employees to understand the ins-and-outs of our offerings, so we wanted to drink our own champagne, if you will, and implement our own technology throughout the new building to enhance the office space and ensure our employees have the context to understand how our products work individually and together as an automated system.

Sinclair: Office buildings today are incorporating the latest automated technology for lighting, climate control, etc. – what were some of the most innovative design elements and technologies implemented in this building?

Johnson: Our Franklin, Tennessee facility is bringing our EcoStruxure story to life in our own spaces. For readers unaware of EcoStruxure, it's our open, interoperable, IoT-enabled system architecture and platform that leverages IoT, mobility, sensing, cloud, analytics, and cybersecurity to deliver innovation at every level. In this facility, we're integrating edge control, connected products, and applications, analytics and services to enhance the facility's automation and energy management capabilities. We have devices at the control layer that all feed up to the application layer to give us a view into specific systems and the entire facility ecosystem.

For example, CCTV cameras, automation, controls, lighting, and data center applications will all be interconnected, a capability not many companies can successfully pull off at this level. As a site manager, I've never seen this kind of integration at any job I've worked on before, so it's a really exciting project to see being designed, planned and implemented. This office's automation system will be integrated with the reservation system for meeting rooms, with the Office 365 suite and with the security system for access control.

Sinclair: How does this office space bolster the company's sustainability initiatives? What kinds of results does the company hope to see?

Johnson: Sustainability is one of Schneider Electric's focus areas, and one initiative we're working hard to uphold in this new building. For example, the space has 365 degrees of floor to ceiling glass. So as the sun rises in the east, we have more light than we need, so our systems will do light harvesting and turn down artificial lighting levels when there's more than enough natural light for the space. When the sun sets on the other side of the building, the system measures lighting levels again and adjusts to compensate for the change in natural light. This aspect of the automation system is something we're really excited to see in action.

In addition to the light harvesting capabilities mentioned above, we're also implementing automation for managing HVAC and environmental control. These systems are tied together in an intelligent way to communicate with one another throughout the space to help us manage energy in the most efficient way possible. We'll be able to create a map from a utilization standpoint, so we can analyze which spaces our employees are using the most so we can adjust lighting and HVAC usage and enhance the design in specific office spaces. In addition, we'll have dashboards on each floor that show printing usage so we can monitor how much our employees are printing and discourage wasteful behavior. Our goal is to encourage them to reduce their paper waste by giving them the digital tools needed to complete their work.

Overall, the energy management capabilities in this facility are phenomenal. We'll be metering at every level of the system to pinpoint exactly where energy is being used so we can determine how to use it more efficiently. It'll be a constantly evolving effort, and we plan to educate our employees on their energy usage so they can better understand how these systems work on a daily basis, ensuring they also understand the mission and vision we have for this type of building.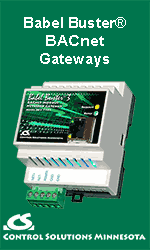 Sinclair: How does the design support employee satisfaction and productivity?

Johnson: With more open space for employees to sit amongst their peers and managers, we're hoping the level of collaboration will improve dramatically. Our current facilities don't offer enough natural light, and with an older design, our employees work in cubical siloes. This more open, modern office environment will enable greater collaboration and employee productivity, which should lead to higher levels of employee satisfaction. While we haven't officially moved our workforce into the new space, our employees are telling us every day how excited they are to move into a more modern office that has the amenities they need to work better together. We've put a lot of thought into the design elements of this new space, specifically how they're built together to create an environment our employees will be proud to work in, and we're very excited to see the results.

Sinclair: Beyond this facility, has Schneider Electric implemented similar designs and/or technologies in some of its other facilities? If so, how?

Johnson: Our Boston One facility in Andover, MA is quite advanced. Like our Franklin, Tennessee facility, it showcases both automation and sustainability-focused technologies. Our Boston One facility is ahead of the industry in utilizing cutting edge technology for building management systems. It even has an advanced microgrid in place, which allows us to take control of our energy usage. This is something we're really proud of.


---


[Click Banner To Learn More]
[Home Page] [The Automator] [About] [Subscribe ] [Contact Us]