---
News Briefs - Updated April 20th
Reliable Controls donates to Penn College's BBT program
Victoria, BC - Reliable Controls donated over $30,000 of control products and software to Pennsylvania College of Technology's Building Automation Technology (BBT) program. The equipment donated will be used to educate students on planning, networking, and programming Building Automation Systems. Philip Henning, Associate Professor of the BBT program says, "We very much appreciate Reliable Controls' support of our programs. I have been encouraging my students to check out your company as one of the most advanced and forward looking in the industry." Reliable Controls looks forward to building a symbiotic relationship with Penn State and is very excited about being part of the BBT program. For more information on the Building Automation Technology (BBT) program at the Pennsylvania College of Technology, please visit http://www.pct.edu/schools/cdt/bbt/












For more information about Reliable Controls visit http://www.reliablecontrols.com
---
Modbus-IDA Releases Modbus TCP Toolkit
Hopkinton, MA -- Modbus-IDA has released the newly developed Modbus Toolkit, a complete set of tools for developing and maintaining Modbus-conforming devices. The toolkit contains relevant specifications, implementation guides, and sample source code. Testing and diagnostic tools are included to assist developers in producing Modbus devices that will pass certification and ensure compatibility in the field. For existing Modbus TCP devices, the toolkit can help maintain and test the device using the most current specifications and testing tools.
---
CONNECTIONS™ MAY 5-7 2004, DALLAS, TX
CONNECTIONS™ is the most important event of the year in regard to the applications, services, and devices in the connected home. Join us to network and listen to the visions and realities of the digital Home — along with 75+ speakers & 65+ industry and media sponsors at the event. www.connectionsconference.com
DON'T MISS OUR KEYNOTE SPEAKERS!
Louis J. Burns, Vice President, Intel Corporation, Co-General Manager, Desktop Platforms Group
Dan Gittleman, Chairman and CEO, OpenPeak Inc.
Greg Gudorf, Senior Vice President, Digital Platform Division Of America, Sony Electronics Inc.
John Sculley, Former CEO of Apple & Pepsi-Cola Company, Board Member, OpenPeak Inc., Co-Founder and Chairman, Qbit LLC
Tony Weiss, President and COO of Stores, CompUSA
---
ECHO supports WinCE-based data acquisition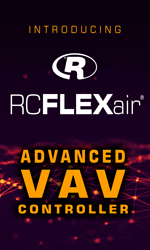 OSIsoft Releases First .NET Historian Database Able to Run on Windows CE
San Francisco, CA- A new release of the ECHO database tool enables developers-for the first time ever-to create embedded data historians that support Microsoft Windows CE.NET 4.2. Release of v2.0 of the ECHO Embedded Component Historian Object makes it possible to embed high performance, high volume data collection capabilities in remote or mobile devices that may have only intermittent connection to the enterprise network, enabling them to save collected data without losing any of its original resolution. ECHO is a Windows-based data archive tool used by OEM developers who need to embed historians in their applications in order to archive quantities of data collected automatically in the course of operations. It creates highly optimized temporal archives with features valued by developers: · Supported by a wide range of Windows programming tools · Compact and scalable footprint · Built-in audit trail for 21CFR part 11 compliance.
---
Global Inventures To Feature Alliance Initiatives at CONNECTIONS™: The Digital Home Conference and Showcase
Dallas, TX - Parks Associates and CEA welcomed Global Inventures Inc. as a Platinum Sponsor to CONNECTIONS™: The Digital Home Conference and Showcase, to be held May 5-7, 2004. Global Inventures, a leading provider of management services to high-tech alliances, will be hosting "The Global Inventures Connected Circle" showcasing some of their current alliances in the home and industrial networking arena. The Global Inventures Connected Circle will highlight initiatives from the ZigBee™ Alliance (low-power wireless Networking), The Multimedia over Coax Alliance (broadband multimedia networking over existing coax), WiMedia™ Alliance (wireless personal area network for multimedia devices) and HomePlug™ Powerline Alliance (high-speed networking over powerline).
---
Onset Announces 2004 Product Catalog
BOURNE, MA - Onset Computer Corporation, a leading supplier of battery-powered data loggers and weather stations, today announced the availability of its 2004 product catalog. The catalog offers detailed product descriptions, specifications, and prices for its full line of HOBO®/Stowaway® data loggers, weather stations, and Tattletale® logger-controller products. The catalog also features a graphically illustrated product selection guide, and expanded product information for HOBO Weather Station products.
---
ABB tops distributed control market share in China
New ARC study cites strong market growth in this emerging economy
Norwalk, CT - In a recently published study on distributed control systems (DCS) in China, industry analyst ARC Advisory Group has ranked ABB in the leading market position for the rapidly growing economy. In addition to its leading overall DCS ranking, ABB holds the top position in both the Metals & Mining and Pulp & Paper industries, and is a leader in the Oil & Gas industry. The study reports that DCS sales in China are expected to grow at a robust 15.1 percent CAGR over the next five years, compared with 2.7 percent for the worldwide market.
---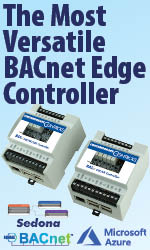 ASHRAE Spring Professional Development Seminar
Advantages of DDC Systems Featured in ASHRAE Seminar
ATLANTA - At the minimum, direct digital control (DDC) systems control comfort in buildings. But a networked, programmable control system can do much more, according to Jim Coogan, P.E., Siemens Building Technologies. Coogan will present an overview of DDC systems in Design and Specification of DDC Systems, a professional development seminar being offered this spring by the American Society of Heating, Refrigerating and Air-Conditioning Engineers (ASHRAE). It will take place May 17-18 in Chicago, Ill.
For more information, visit the "ASHRAE Learning Institute" shortcut on ASHRAE.org.
To register online for the seminar, visit https://xp20.ashrae.org/secure/pds_regform_Spr2004.htm.
---
The Watt Stopper Earns Premier Status in the Rebuild America Program
SANTA CLARA, CA - The Watt Stopper earned premier status as a Rebuild America Business Partner in 2003. The status is based on The Watt Stopper's participation in Rebuild America's educational activities, such as giving seminars on lighting controls. The U.S. Department of Energy (DOE)'s Rebuild America Program is devoted to bringing greater energy efficiency resources to communities through a network of partnerships made up of municipalities, state agencies, schools and universities, nonprofit organizations, and businesses. The Watt Stopper became a Rebuild America Business Partner in 2000.
---
Data-Basics' Software to Drive Automated Maintenance Operations for Ratner's Multi-Chain Hair Salons
CLEVELAND - Comprising Hair Cuttery, Hair Cuttery UK, Bubbles, ColorWorks, Salon Cielo, easycolor and Salon Plaza, Falls Church, Virginia-based Ratner Companies--the largest privately-owned beauty salon company in the U.S.--has selected Data-Basics' software to automate and streamline its self-performing retail maintenance operations. Data-Basics, a leading provider of Internet-based enterprise applications for the service and facilities management industries, will implement its signature SAM Pro Enterprise solution for Ratner this month. Unlike most retail companies that outsource facilities maintenance, Ratner is unique in that it conducts all retail maintenance in-house. Providing maintenance for Ratner's 900 salons nationwide, a staff of approximately 26 technicians in 14 states handles everything from monthly preventative maintenance orders to HVAC repairs. Ratner called on Data-Basics to help it eliminate time-consuming manual processes, capture a higher level of work order data, and track technicians more efficiently.
---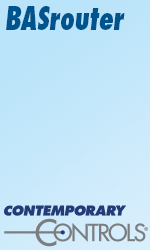 American Auto-Matrix, LLC Acquires Controlsoft, Inc.
Export, PA - American Auto-Matrix, LLC, announced it has acquired through an affiliate company, all shares of Controlsoft, Inc. Controlsoft is a leading supplier of card access systems characterized by robust, easy-to-use software and highly scalable architecture. The Controlsoft products are manufactured at American Auto-Matrix's state-of-the-art facility located near Pittsburgh, Pennsylvania and are sold throughout the world under the KeyMaster® brand.
---
IIPSEC 2004 Seminar Footage Available NOW Single CD-roms or as a special bundle OFFER
Video & Presentation footage of the educational seminars from the 2004 event are now available. These QuickTime movies and powerpoint presentations are a must for ALL those who were unable to join us at the event or for reference for those who attended. With more that 100 delegates attending some of the Seminar Session, the topics and educational content is clearly important...... NOW you can view desktop movies and the powerpoint presentations of the seminars given at IIPSEC 2004 - PLUS the Q&A sessions.
To request your IIPSEC 2004 Seminar Bundle £149.00 Click here
---
CABA to work with FIATECH
CABA has agreed to work with FIATECH (Fully Integrated and Automated Technology) (http://www.fiatech.org/) to help build a team of experts to participate on the Intelligent Self-Maintaining and Repairing Operational Facility working team for FIATECH's Capital Project Technology Roadmap. FIATECH recognizes that CABA's Intelligent & Integrated Buildings Council (IIBC) is comprised with industry expertise required to ensure the success of this project and has requested CABA's assistance.
---
Addenda to ASHRAE Energy, BACnet Standards Approved by ANSI
ATLANTA - Eight addenda to the American Society of Heating, Refrigerating and Air-Conditioning Engineers' (ASHRAE) energy conservation and building controls network standards have been approved by the American National Standards Institute (ANSI). Also receiving approval from ANSI's Board of Standards Review was ANSI/ASHRAE 158.1-2004, Methods of Testing Capacity of Refrigerant Solenoid Valves, which prescribes a method of testing the capacity of refrigerant solenoid valves for use in refrigerating systems. Five addenda to ANSI/ASHRAE/IESNA Standard 90.1-2001, Energy Standard for Buildings Except Low-Rise Residential Buildings, were approved. The standard provides the minimum requirements for the design of energy efficient buildings. Three addenda to ANSI/ASHRAE Standard 135-2001, BACnet - A Data Communication Protocol for Building Automation and Control Networks, were approved. This is the only open, consensus-developed standard in the building controls industry. All of the addenda can be downloaded for free through the "standards addenda" shortcut at ASHRAE.org. The approval means the ANSI Board of Standards Review has determined that the addenda and the standard met the consensus requirements set by the accrediting standards-writing organization.
---
Teletrol Releases New Internet-Powered Building Automation Brochure
Manchester, NH - - Teletrol Systems, an industry leader in building automation technology, announced the release of its newest product brochure for the eBuilding facility management system. This new and expanded brochure includes a complete overview of the fundamentals of the eBuilding product line of IT-friendly, Internet- powered system, including hardware and software solutions. The eBuilding product line is a complete, integrated set of system components including network level controllers, programmable and pre-programmed unitary controllers, a modular I/O system and fully integrated programming, configuration and user interface software. IT-friendly, eBuilding is compatible with standard IT infrastructure in both LAN and WAN environments. eBuilding incorporates BACnet/IP for Ethernet communications and BACnet RS-485 MS/TP for I/O device networking. Combined with eBuilding's native XML and HTTP support, BACnet ensures your building automation will be preserved for many years into the future.
---
WebGen Systems Successfully Curtails Energy Use in Lawrence Berkeley National Laboratory Test
Cambridge, Mass. – WebGen Systems, Inc., provider of advanced software for energy conservation and control in commercial buildings, announced that the Lawrence Berkeley National Laboratory (Berkeley Lab) has conducted a successful test of WebGen's Intelligent Use of Energy (IUE®) system. WebGen Systems participated in a study conducted by Berkeley Lab that analyzed Enterprise Energy Management Systems. Berkeley Lab conducted a test of Enterprise Energy Management (EEM) systems that can automatically react to an internet-based energy price signal. WebGen's IUE system was one of the systems that successfully participated in this test.
---
BACnet Manufacturers Association to Increase BACnet Promotion in 2004
BMA Elects Jon Williamson of Andover Controls to Marketing Chairman Post
Anaheim, CA - The BACnet Manufactures Association (BMA), a non-profit corporation organized to encourage the successful use of the data communication protocol "BACnet" in building automation and control systems, elected Jon Williamson of Andover Controls Corporation, Andover, Massachusetts, the BMA Marketing Chairmen for the 2004 year. Williamson will be responsible for coordinating BMA marketing objectives.
For information about the BMA visit www.bacnetassociation.org
For information about Andover visit www.andovercontrols.com
---
Johnson Controls Announces Agreement with AirTight Mechanical Inc
Johnson Controls, Inc. has named AirTight Mechanical Inc., Charlotte, N.C., a member of its Authorized Building Controls Specialist (ABCS) distribution channel. As an ABCS channel member, AirTight Mechanical Inc. will be working in concert with the Johnson Controls area office in North Carolina to provide building automation system installations to customers throughout the Central Piedmont area of North Carolina.
For more information on Johnson Controls, Inc., visit the company's web site at www.johnsoncontrols.com
---
Teletrol Systems Promotes Manufacturing and Use of Energy-Efficient Products With ENERGY STAR®
Manchester, NH - Teletrol Systems, an industry leader in building automation technology, announced its partnership with ENERGY STAR®, the energy efficiency program developed by the US Environmental Protection Agency (EPA) and Department of Energy. The ENERGY STAR program is a partnership between the EPA, DOE, product manufacturers, retailers and utilities, formed to promote the manufacture and use of energy-saving products. The program's ultimate goal is to significantly curb greenhouse gas emissions while saving consumers hundreds of millions of dollars in electricity bills.
---


[Click Banner To Learn More]
[Home Page] [The Automator] [About] [Subscribe ] [Contact Us]