CABA News
CABA XML/Web Services Guideline Committee States Mission & Objectives
The CABA XML/Web Services Guideline Committee recently defined its mission and objectives at a meeting held in conjunction with CABA's Energy Management Summit for Intelligent Buildings.
The newly enumerated mission declares that the CABA XML/Web Services Guideline Committee is to work cooperatively in an open environment to create a non-binding guideline for the use of Internet communications standards such as XML and Web services for use in broad facility management.












The guideline would include, but not be limited to, control and monitoring of HVAC, fire alarm, security, card access, asset management, energy, and other facility related systems and data sources.
The Guideline Committee has the intention of working to complete an initial draft by the first quarter of 2004.
The creation of the committee will address the application of new communication standards for Web-based communications such as XML, SOAP and Web services within building control systems.
The final work of this group will be provided to standards organizations such as ISO, IAI, OASIS, ASHRAE and others for consideration as the basis for a formal international standard.
Members of the CABA XML/Web Services Guideline Committee will also be encouraged to utilize the guideline as a recommended de-facto standard. The intent is to provide an interoperable standard that with limited selections will enable systems to become interoperable.
CABA invites all interested industry members to participate within CABA XML/Web Services Guideline Committee. Please contact Kirk McElwain at kirkatcaba@sympatico.ca or 519.846.1916 if you want to participate.
The complete details of the proceedings and the guideline development will be made available online at: www.caba.org/aboutus/com_standard.html.
---
CABA eBulletin
The CABA eBulletin is a newsletter from the Continental Automated Buildings Association focused on cutting-edge industry and membership developments. This eBulletin has increased distribution from 17,000 to 21,000 industry contacts and includes thousands of media/industry analyst contacts.
Please forward this newsletter to colleagues and encourage them to subscribe to the CABA eBulletin free of charge.
---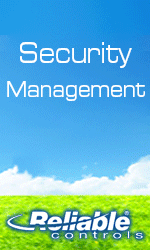 Building Automation Opportunity with US Army Corp of Engineers
The United States Army Corps of Engineers, through the Construction Engineering Resource Laboratory (CERL), is developing an open and non-proprietary approach to building automation systems for use by military facilities nation wide.
This is an important development, as the U.S. Department of Defense's physical plant consists of more than 600,000 individual buildings and structures located at more than 6,000 sites around the world.
The LonMark Interoperability Association, along with CABA, recently informed its members of the upcoming availability of the open specification and the procedure for obtaining it.
For those unfamiliar with the United States Army Corps of Engineers, it is the organization that supports the critical engineering needs of the U.S. military.
The Corps focuses upon: water resources development; restoring, managing and enhancing ecosystems, local and regional; building and sustaining the critical facilities for military installations and the public; responding to local, national and global disasters; and providing full spectrum engineering and contingency support during times of war.
The organization recently announced that it would hold meetings concerning its specification and access procedures, as the next phases of developing its open and non-proprietary approach to building automation.
---
[Home Page] [The Automator] [About] [Subscribe ] [Contact Us]