NEW PRODUCTS
---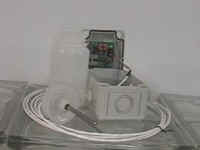 ACI Announces Submersible Ultra-Cold Temperature Sensor
The ACI Submersible Ultra-Cold series is a temperature sensor designed for cryogenic or refrigeration applications to -200°C (-328°F). An optional Glycol kit is available to prevent a dramatic swing in the temperature readings in opening or closing of freezer applications. The ACI Submersible Ultra-Cold series is ideal for monitoring applications involving Chemical Plants, Meat Packing Plants, Scientific Laboratories, Freezers, Refrigerators, Incubators, and stability chambers. A field calibratable transmitter with or without an NIST certificate is available for validation applications.
For more information visit www.workaci.com
---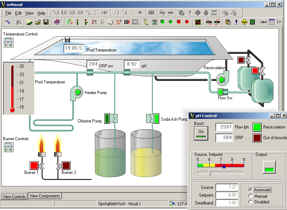 microCommander HMI software suite for microcontrollers
Interactivity is no longer a luxury with automated devices. Users demand it. microCommander makes it possible: It allows users to access smart devices when they want, from wherever they want and how they want. With built in Internet connectivity and a rich assortment of virtual instruments, microCommander reduces the time program microcontrollers (SBC's) from man-months to man-hours using a visual, Component-based approach to "programming without programming".
A free download of microCommander is available from www.microcommander.com. Engineers can experience the ease of programming with microCommander using a live microcontroller connected to the Internet.
---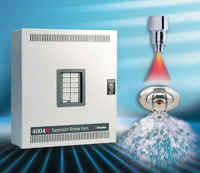 Introduction of Simplex* Fire Suppression Releasing Control Panel Advances SimplexGrinnell's Ability to Protect Hazardous Environments
WESTMINSTER, Massachusetts - SimplexGrinnell, North America's leading integrated fire and life-safety systems provider, and a business unit of Tyco Fire & Security, has strengthened its Special Hazards fire protection capabilities with the introduction of a new releasing control panel specifically designed for suppressing fires in computer rooms, petrochemical facilities, power plants and other high-risk environments.
The new Simplex* 4004R Suppression Releasing Panel from SimplexGrinnell controls the release of extinguishing systems, such as Inergen*, FM-200, preaction, water spray deluge and carbon dioxide, in areas where the risk of a fast-spreading fire is high, where interruption to business operations would be catastrophic, or where the cost of replacing lost equipment would be extraordinary.
For additional information visit www.simplexgrinnell.com
---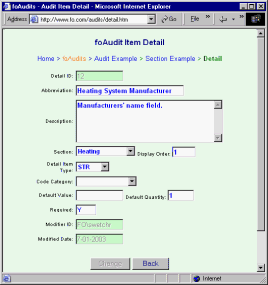 foAudits 2.0
Fundamental Objects, makers of the handheld energy tool foAudits, announces a fully web-based version of our auditing engine.
In addition, we now offer a service to completely handle your audits, including hosting, database backups, audit creation and audit processing.
Any type of audit or inspection list can be created in foAudits; including those with field calculations such as heating audits, lighting audits and weatherization audits.
For more information on foAudits 2.0: http://www.fo.com/audits/foaudits-web.htm












---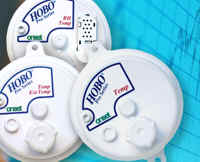 Onset Introduces New High-Resolution Data Loggers with Direct USB Interface
BOURNE, MA - Onset Computer Corporation, the leader in reliable, battery-powered data loggers, introduced the HOBO U12 Family, four new high-resolution, high-accuracy data loggers for measuring temperature, relative humidity (RH), light intensity, and other indoor environmental conditions. Leveraging the strength of the company's popular line of HOBO H8 loggers, the new U12 Family represents the next-generation in low-cost, easy-to-use data logger technology, offering a variety of important new features.
More information is available at www.onsetcomp.com
---
New Industrial Ethernet Switch for Extended Temperature Range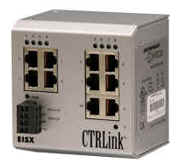 Contemporary Controls announces the EISX9-100T Industrial Ethernet Switch. Now a part of the CTRLinkÒ family, it is very effective for hostile applications with temperatures ranging from -40°C to +75°C.
The EISX9-100T segments the Ethernet LAN into nine collision domains, acting as a "bridge" between data links to produce a larger network diameter than is possible with repeating hubs. Each port automatically negotiates its data rate to 10 Mbps or 100 Mbps and controls data flow with the PAUSE function in full-duplex or the backpressure mode in half-duplex. The switch learns port assignments by reading Ethernet frames and logging source addresses on a table, which can hold 4,000 addresses.
To learn more visit our website: www.ctrlink.com.
---
E+E Electronik humidity and airflow sensors available from AirTest

Humidity Measurement
E+E humidity products offer wall and duct mounted solutions for humidity (with temperature options available) in a variety of accuracies. Duct probe and wall mount versions are available.
Air Flow Measurement

E+E also offers an economical, highly accurate airflow sensor based on a heated, thin film anemometer principal. Because of its low mass, this sensor features fast response, excellent long term stability and unequaled accuracy (as low as +/- 8 fpm). All transmitters feature an easy-to-install duct probe design. Transmitters with current or voltage outputs are available as well as airflow switches with integrated relay functions (5A). These high quality sensors are also used in place of pressure transducers.
For more information visit www.AirTestTechnologies.com
---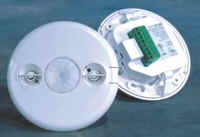 New Low-profile Dual Technology Sensors Offer Increased Energy Efficiency and Ease of Use
Santa Clara, CA - The Watt Stopper introduces the DT-300 series Dual Technology occupancy sensor, offering 360° Dual Technology coverage with a low-profile design. The new sensors utilize passive infrared and ultrasonic sensing technologies to detect occupancy and turn lighting on and off automatically.
For more information, please visit www.wattstopper.com.
---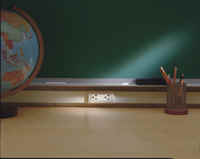 Intermediate Perimeter Raceway Features Inline Power and Data
WEST HARTFORD, Conn. - The Wiremold Company has introduced V2400 Series raceway, an intermediate sized perimeter raceway system with inline receptacles and data outlets. This all-steel raceway is designed to provide power and/or communications in classrooms, laboratories, hotels, and other locations that require a low-profile raceway.
An exclusive feature of single compartment V2400 Series raceway is inline, field-configurable receptacles. This design eliminates the need for a box, enabling the raceway to fit into tighter spaces, such as under a blackboard.
For more information visit www.wiremold.com
---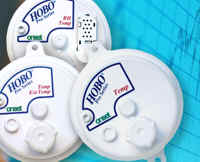 Onset Computer Corporation Introduces Weatherproof Data Loggers for Energy and HVAC Applications
BOURNE, MA - Onset Computer Corporation, the leader in reliable, battery-powered data loggers, introduces the HOBOâ Pro Series, a family of weatherproof data loggers for measuring and recording indoor and outdoor climate data, which can later be analyzed on a PC. The HOBO Pro Series address the need among many HVAC contractors, facilities and energy managers, and maintenance technicians for a portable monitoring device that can withstand harsh indoor environments as well as condensing outdoor conditions.
For more information visit www.onsetcomp.com
---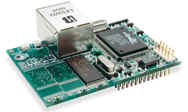 Intec Automation Inc., Releases microCommander v1.3
Victoria, BC, Canada: Intec Automation Inc., announced the release of microCommander v1.3, its HMI software suite, which offers full support for these 2 popular Z-World SBCs, adding to the list of microcontrollers (SBC's) supported by microCommander.
With Ethernet and 26 I/O's, the RCM2200 offers unbeatable value. The BL2100, on the other hand, is a high-performance single-board computer that offers plenty of sinking/sourcing digital I/O, A/D, D/A and screw terminals, ideal for more complex control systems.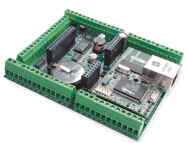 This HMI software builds attractive user interfaces (GUI's) and it reduces the time to program microcontrollers (SBC's) from man-months to man-hours, thanks to its drag & drop approach to programming without programming. It also seamlessly adds internet connectivity to microcontrollers, making them accessible from anywhere in the world.
More information is available from www.microcommander.com
---
---


[Click Banner To Learn More]
[Home Page] [The Automator] [About] [Subscribe ] [Contact Us]