News Briefs - Updated August 20th
Staefa Announces New TALON Brochure
BUFFALO GROVE, Ill., -- A new brochure documents how open systems technology can simplify facility operations and highlights the benefits, features and advantages of the Staefa TALON® open protocol HVAC control system. It lists factors to consider to make sure an open protocol system meets design expectations. Request a printed copy of the brochure at: http://www.sbt.siemens.com/hvp/staefa/resources/litreq.asp
---
McQuay enhances MicroTech II control line with the MicroTech II Multiple Air Handler Controller powered by the Niagara Framework
Richmond, Va., (August 2003) - Tridium Inc., a leading provider of Internet-based control and automation infrastructure, and McQuay International, a leader in commercial, industrial and institutional heating, ventilating and air conditioning equipment, announce the availability of McQuay's MicroTech II(tm) Multiple Air Handler Controller (MAC), the world's first application-specific controller powered by the Niagara Framework(tm). The MAC is a web-based supervisory control system that manages multiple MicroTech II Rooftop and/or Self-Contained Units and provides customers access through a standard web browser. Built upon Tridium's Niagara Framework(tm), the new MAC integrates building automation systems using open standard communications technologies including BACnet(tm), and provides a new level of flexibility with web-based access and system configuration.
Additional information about Tridium is available at www.tridium.com.
---












Parks Associates' two Fall Focus executive seminars
Mark your calendar for Parks Associates' two Fall Focus executive seminars! These special one-day seminars (with optional half-day workshop) provide busy executives with a targeted, highly-interactive, and information-packed day in which Parks Associates leads discussion and debate on issues critical to technology deployment in the home and small office markets. This year's Fall Focus events include:
Banking on Broadband Services, October 29-30, New York City, NY
The Home Multimedia Experience, November 5-6, San Jose, CA
For more information on these Fall Focus executive seminars, please visit www.parksassociates.com
---
The World Is Your Office!
Brighton - Sussex based Microexpert Limited (www.microexpert.com) have just launched their new Remote Network Access System which will help company's extend their corporate office network remotely and securely to anywhere in the world using a combination of Virtual Private Network (VPN) technology and secure USB authentication token cryptography.
The increase of internet access conduits is another element of fuel that is making VPN a hot new piece of technology in this wireless revolution. With broadband becoming cheaper and more attainable and WiFi technology on the increase now means that there is a broader range of internet access points available from home connections, cafes, airports, hotels, conference centres and even on the beach in Brighton.
---
Reliable Controls Signs Chinese Distributor
Reliable Controls announced that they have signed a Chinese distributor and that the distributor has launched a fully functioning site in Mandarin. Have a look at http://www.reliablecontrols.cn.
---
BMA-sponsored BACnet Interoperability Workshop
The next BMA-sponsored BACnet Interoperability Workshop will be held September 16-18 in Seattle, Washington. The workshop provides an opportunity for manufacturers of BACnet products to do interoperability testing with other manufacturers. This year the BMA invites BMA corporate member companies, BIG-EU member companies and other companies to the event. More information and an application form are available on the BMA's web site:
<http://bacnetassociation.org/MiscNews/bacnet_interoperability_workshopSEATTLE2003.htm>
---
Circon and Engenuity Sign Distribution Agreement New Agreement Offers Additional Circon Products to an Open Market
RICHMOND, BC - Circon Systems Corporation, an industry leader in LonWorks® automated building control systems, is pleased to announce a wider North American distribution agreement with Engenuity Systems, Inc, the largest distributor of LonWorks products in North America. This distribution agreement expands on the Circon RPT-200 Physical Layer Repeater module that is currently available on Engenuity's website, www.engenuity.com, by introducing HVAC controllers, software, engineering services, and training to the online availability. Engenuity is well known to the industry for its long-standing commitment to LonWorks technology.
---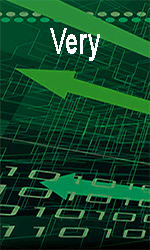 Opto 22 Introduces ioControl 5.0, ioManager 5.0, ioDisplay 5.0, and OptoOPCServer 5.0
Company's Automation and Data Acquisition Software Suite Offers New Features and Functionality for SNAP Ultimate and SNAP Ethernet I/O Systems
Temecula, CA - Opto 22, a manufacturer and developer of hardware and software for industrial automation, remote monitoring, and enterprise data acquisition applications, has introduced ioControl 5.0, the latest version of its popular control programming software, and ioManager 5.0, software for configuring and managing Ethernet-based I/O products. The company is also announcing ioDisplay 5.0, an updated graphics-based human machine interface (HMI) software package, and the improved OptoOPCServer 5.0 for the SNAP Ethernet I/O and SNAP Ultimate I/O lines of products.
---
AEE Remaining 2003 Energy, Power, Facilities, Engineering & Building Systems Programs
1) EMC-San Diego, CA; 2) WEEC / HPFE -Atlanta, GA; 3) BESE, New Orleans, LA.
In addition to the shows, we have updated the web site to include live seminars, real-time internet seminars, and self paced seminars. Soon, we will be announcing our new 24/7 Online University with exciting new educational programs.
Also, please visit our energy / facilities news web site http://www.energyvortex.com and see if you have a 1 page customer success story you would like considered for publishing. We are always looking for new NEWS. Thanks!
For more information visit http://www.aeecenter.org/shows
---
The Industrial Ethernet Book

The Industrial Ethernet Book, the international trade and technical magazine covering industrial networking for factory and building automation and process control, will feature the second annual Buildings Automation supplement in their November 2003 edition. Once again the supplement will feature technical articles from some of the world's leading technical experts as well as market insights from leading vendors and trade associations.

For a look at last year's supplement go to http://ethernet.industrial-networking.com/building.htm
For further information about editorial and advertising opportunities in the supplement please contact Adrian Chesney at adrian@ggh.co.uk
---
Surf Networks, Inc. Updates Website
Surf Networks, Inc. has redesigned and relaunched their online presence at www.surfnetworks.com. On this updated site, you'll find new information describing a range of new LonMark-approved products and systems. Detailed datasheets and manuals are now available online for Surf Network's expanding line of lighting and energy management packages as well as for their lighting, HVAC and SCR power control components. For more information, please visit http://www.surfnetworks.com.
---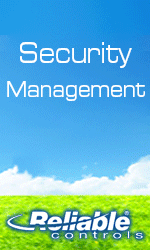 Bioscrypt Secures Los Angeles' City Hall Mayor and Members of City Council Gain Access with V-Pass Fingerprint Readers
Toronto, Ontario and Van Nuys, California, July 2003 -- Bioscrypt Inc. (TSX: BYT), a leading provider of advanced fingerprint technology, announced today that Los Angeles' City Hall Building has been secured with Bioscrypt fingerprint readers to restrict access to the mayor's office and city council chambers.
The City of Los Angeles chose Bioscrypt's V-Pass, fingerprint-only readers, to increase convenience and security while lowering costs of maintenance and administration.
---
Barix Introduces Annuncicom IC, Network-Based Intercom
Zurich, Switzerland, July, 2003 - Barix AG (www.barix.com) announced today the availability of Annuncicom IC, a network-based, stand-alone intercom system for home automation and commercial applications.
Unlike traditional intercom systems, which require extensive wiring and maintenance, Annuncicom IC taps into existing network infrastructures, such as Ethernet and wireless networks, to send audio, deliver public announcements, emergency calls and paging, provide audio monitoring, and serve as an intercom system. As a result, implementation time, wiring and costs are significantly reduced, with no changes to existing LANs and WANs necessary.
---
[Home Page] [The Automator] [About] [Subscribe ] [Contact Us]