---
ARUP Becomes Platinum Sponsor of Premium Building-IT Convergence Event
DALLAS, TEXAS—7th August, 2006 - Ove Arup & Partners Ltd, one of the world's leading multi-disciplinary engineering consultancies, today became a Platinum Sponsor of the 3rd annual BuilConn Europe, the integrated and intelligent building community's premier conference and exhibition, being held on 3rd to 5th October 2006, at The RAI Congress Centre Amsterdam, The Netherlands.











As a BuilConn Platinum Sponsor, Arup will take a centre stage position in the support of intelligent and integrated buildings, in line with their holistic and independent strategy for optimising building performance through the integration of building services systems, ultimately improving the return on our client's investments.
"We have seen the drive towards convergence grow year on year. Convergence helps business owners, property managers and occupants to realise their goals in the areas of cost, comfort, convenience, safety, long-term flexibility and marketability", said Peter Rogers, Director, Ove Arup & Partners Ltd. "BuilConn puts all these pieces together in one spectacular event and we are delighted to take a leading role in this years event".
Now in its 3rd year in Europe, BuilConn has become the venue for the convergence of building systems and IT. In the four years of events in the USA and Europe, the discussions have turned from open systems, to integration technology and finally to the business aspects and value proposition of connected, integrated and intelligent buildings.
"Convergence is the key word for this event, the disciplines that make up buildings are now connected with each other and, via integration systems are connected to the owner's business processes," Anto Budiardjo, Clasma's President and CEO said. "Arup's support clearly highlights the drive towards providing the owners and end users with buildings that can deliver against these requirements".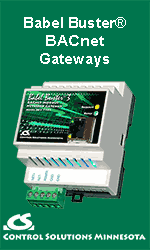 BuilConn will be on 3rd to 5th October 2006, at The RAI Congress Centre Amsterdam, The Netherlands, as part of ConnectivityWeek™ Europe. The follow up event will be held as part of ConnectivityWeek Asia-Pacific being held in Singapore 14th to 16th November 2006.
For more information please go to www.builconn.com
About BuilConn
BuilConn is a three-day forum uniting the players of the building industry's disparate disciplines including integrators, manufacturers, distributors, consultants and technologists, as well as end users and building owners to learn and discuss the trends, technologies and their applications for tomorrow's intelligent buildings.
BuilConn is comprised of multiple industry-related events where building professionals of varying experience levels can explore the immense benefits of whole building integration in light of IT convergence. BuilConn itself is a conference and expo with multiple topics and tracks so attendees can customize their days with subjects that are relevant to them and their business.
For more information please go to: www.builconn.com
---


[Click Banner To Learn More]
[Home Page] [The Automator] [About] [Subscribe ] [Contact Us]