---
Singapore Management University Taps Echelon Corporation to Reduce Energy Consumption











Energy Management Technology Improves Energy Savings and Student Comfort
(San Jose, CA - August 9, 2006) - Echelon Corporation (NASDAQ: ELON), a global networking company providing technology and solutions for controls, smart metering, and energy and environment management, today announced that the Singapore Management University (SMU) has deployed Echelon's LonWorks® technology in their new city campus as the foundation for their state-of-the-art Intelligent Building Management System (IBMS). The system integrates multiple building automation sub-systems to enable SMU to significantly reduce energy consumption and costs and increase student comfort.
"Echelon's intelligent platform helped us implement a comprehensive solution that improves comfort, safety and efficiency throughout the campus," said Ho Thim Seng, Facilities Management Director at SMU. "Using Echelon's technology, we anticipate exceeding 20 percent energy savings at the new city campus by fine tuning our system in a way that was never available with traditional control systems."
Unlike commercial office buildings that operate with a more or less constant load through fixed office hours, the SMU campus is dynamic and constantly changing. The student population moves within the campus and energy loads (especially for cooling) are shifted from one location to another. The number of seminar rooms, classrooms, and group study rooms in use varies one day to the next, making the university's timetable much less predictable than a commercial office building. Efficient management and control of air conditioning equipment is especially important since energy used for cooling traditionally takes up to 60% or more of the energy consumption bill.
Echelon's platform is the only one that enables truly seamless integration of multiple building sub-systems and internet connectivity in an open network across SMU's campus, acting as a common communications infrastructure for all sub-systems. By automating and integrating the control of SMU's air-conditioning and mechanical ventilation, electric power metering, and fire alarm monitoring systems, as well as lighting systems for conference halls, seminar rooms, group study rooms, and faculty and staff offices, SMU can ensure that unused rooms are not burning energy.
SMU is able to achieve further energy savings through the optimization of building sub-systems, such as lighting and elevator and escalator automation controls. Automated lighting controls help reduce energy consumption through scheduling and programming. Rather than operate lights on a 24/7 schedule, SMU is able to program its requirements based on student activity, thus further reducing energy costs.
The new IBMS helps SMU react to continuously evolving energy load patterns, and allows SMU to easily adapt its power usage to address the constantly changing needs across multiple building subsystems. The system will also give SMU the flexibility to easily integrate with new, best of breed products, supporting future expansion as facility requirements change over time.
"SMU's energy utilization rate is unpredictable, which can lead to high energy costs," said Anders Axelsson, Echelon's senior vice president of sales and marketing. "Our open technology platform helps organizations like SMU manage energy usage and reduce costs, and gives them the flexibility to quickly and easily deploy and integrate energy saving technologies in the future."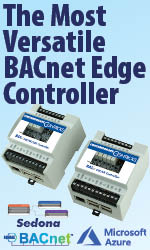 About Singapore Management University
Officially incorporated in January 2000, Singapore Management University (SMU) is the third largest university in the city of Singapore. Its educational and administrative practices are modeled after American institutions, in particular the Wharton School of the University of Pennsylvania, which has played a central role in SMU's development. SMU will be home to over 6,000 students and comprises four schools: Lee Kong Chian School of Business, School of Accountancy, School of Economics & Social Sciences and School of Information Systems.
About Echelon Corporation
Echelon Corporation (NASDAQ: ELON) is a pioneer and world leader in control networking — networks that connect machines and other electronic devices — for the purpose of sensing, monitoring and controlling the world around us. Echelon's LonWorks platform for control networking was released in 1990 and has become a worldwide standard in the building, industrial, transportation, and home automation markets. Launched in 2003, Echelon's Networked Energy Services (NES) system is an open, extensible, advanced metering infrastructure that can bring benefits to every aspect of a utility's operation, from metering and customer services to distribution operations and value-added business. In 2005 Echelon released the world's first embedded control network infrastructure, the Pyxos™ platform. The Pyxos platform extends the benefits of networking inside machines to the sensors and actuators that make them function and expands the reach and power of LonWorks control networks.
Echelon has been a leader in the advanced metering infrastructure market, providing the underlying network technology for the world's largest advanced meter management (AMM) project in Italy, with over 27 million connected electricity meters and more recently, winning tenders to provide the NES system to 700 thousand to 1.1 million customers for utilities in Sweden, The Netherlands and Australia.
Echelon is based in San Jose, California, with offices in China, France, Germany, Italy, Hong Kong, Japan, Korea, The Netherlands, and the United Kingdom. Further information regarding Echelon can be found at http://www.echelon.com
---


[Click Banner To Learn More]
[Home Page] [The Automator] [About] [Subscribe ] [Contact Us]