---
Viola Systems' Series-5 Software Release Offers Backup Routing, Enhanced Redundancy and VPN Functionality











Turku, Finland. (August 15, 2006) - Viola Systems, a leader in industrial-grade wireless M2M connectivity solutions has today announced the release of Series-5 software for its Arctic products. The highlighted new features include: backup routing, fault-tolerant M2M server and new VPN functionality.
The backup routing enables building a wireless backup connection to existing systems. For example: a POS terminal, which primarily relies on ADSL connection, can be equipped with a wireless communications backup.
This can be done without a need to change anything in the existing network configuration. Furthermore, the switching between primary and backup connections is automatic. Customers benefit from the backup routing through improved availability of their services and secured business continuity.
The fault-tolerant Viola M2M Gateway is a very important feature for such larger Arctic system deployments where high availability is critical. A cluster of two Viola M2M Gateways can be deployed. If a failure occurs in the primary Viola M2M Gateway, the secondary Viola M2M Gateway will take over and thus secures the continuity of communications services.
The new VPN functionality includes the OpenVPN functionality, which provides value-add as follows:
Building a network with several Viola M2M gateways is facilitated. This is good news for customers who want to build larger and more distributed M2M solutions. The complexities imposed by increased distribution are hidden from the user.

It is now possible to establish a remote connection to the Viola M2M gateway while still being in the same subnet with all the Arctic units. This is a very handy feature for system administrators, since they are no more restricted by location while they perform maintenance operations for the Viola M2M Solution.
"Series-5 release is a consolidation of the needs and requirements gathered from our quickly expanding customer base. We believe that the wireless backup opens up whole lot of new avenues to our partners, as there now is a cost-effective way to increase communications availability. Furthermore, as the average size of Arctic implementations has grown tremendously during the last year, the fault-tolerancy has actually become a critically important feature," says Terho Into, Director of Sales and Marketing of Viola Systems.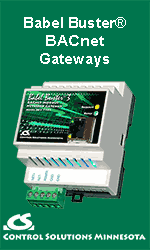 For more information about Series-5 functionality and availability dates, please visit at:
http://www.violasystems.com/products/series-5.explained.pdf

About Viola M2M Solution(TM)
Unlike many competitors who sell boxes, Viola delivers a total secure end-to-end connectivity solution that seamlessly integrates remote devices and sites to centralized management systems such as SCADA or HP OpenView. No changes to existing systems are needed. Viola M2M Solution(TM) is an install-and-forget-it, hassle-free approach. In addition, Viola M2M Solution(TM) is operator-independent; it allows customers to implement two-way data communications in a similar manner all around the world.
About Viola Systems
Viola is specialized in advanced, industrial-grade wireless M2M (machine-to-machine) connectivity solutions that seamlessly link remote devices and sites together. Reliable remote access to device information leads to increased productivity and enables new maintenance business. Viola's solutions are used in a wide variety of applications from substations and distribution transformers in the electricity networks to base stations in the telecommunications networks to the transfer of video feed from remote surveillance cameras. Viola's solutions are sold through a global network of sales partners. Viola's customers include ABB, RFI - a division of the Italian State Railways, Vattenfall, Freescale Semiconductor, EBV Elektronik, Digita, and the Finnish Road Administration. Viola's headquarters are located in Turku, Finland. For more information, please visit www.violasystems.com.

---

[Click Banner To Learn More]
[Home Page] [The Automator] [About] [Subscribe ] [Contact Us]