---
Wild Dunes Resort Chooses Precidia for IP PBX Solution
iPocket232 integrates legacy hospitality management system with Mitel IP PBX.











Ottawa, Canada, August 1, 2007 – Precidia Technologies Inc., a global leader in the design and manufacture of Internet Protocol (IP) payment and networking devices, announced today that it has provided a key PBX networking solution to Wild Dunes Resort, Charleston, South Carolina's leading beach destination. The iPocket232 addresses a common problem faced by hotels and resorts: integrating legacy property and hospitality management systems with newer IP based PBX systems.
The RoHS compliant iPocket232 is a compact, cost effective serial IP adapter that installs easily, providing the IP PBX with an RS232 port for the legacy applications many hotels depend upon. Hospitality and Property Management Systems track guest activities such as dining, in room orders and long distance phone calls. Integrating these applications with the PBX ensures accurate telephone usage data on check out. The iPocket232, which is Mitel Verified, works with IP PBX systems of almost any manufacture. With both a serial and ethernet port, the iPocket232 can also connect legacy PBX systems to newer Ethernet-based hospitality applications. Precidia's PBX connectivity products, which also include dual port and RS422/485 models, offer the easiest, most cost effective route to integrating serial and Ethernet based equipment and applications.
"Our Springer-Miller hospitality management system is absolutely critical to the successful operation of the resort", said Henry Kammetler, IT Director for Wild Dunes Resort. "With the iPocket232, we can have the best of both worlds – a Mitel 3300 IP PBX alongside the legacy hospitality management system. This adapter is cost effective, easy to use, and has saved us thousands of dollars in potential upgrade costs for our legacy applications", said Mr. Kammetler.
According to Precidia President Deepak Wanner, "PBX resellers from around the world turn to Precidia for this simple solution that saves thousands of dollars for each application integrated. What's more, Precidia's products also feature industry-leading device management tools delivered by NetVu, facilitating flexible and simple remote access, along with network data and statistics", said Mr. Wanner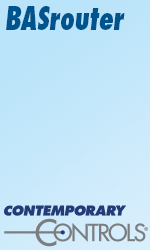 Precidia offers a range of products ideally suited to PBX users. The EtherCell uses a modem or cellphone to connect users outside the network to the PBX for administrative tasks, without compromising the integrity of the corporate network. The Ether232Duo features two RS232 ports, for the integration of more than one legacy device or application. For more information on Precidia's PBX solutions, visit http://www.precidia.com/solutions/it/pbx_systems.html

About Wild Dunes Resort
Wild Dunes Resort is one of more than 30 independent, upscale and luxury hotels, resorts and golf clubs in the United States managed by Destination Hotels & Resorts, the fifth largest independent hospitality management company in the country. The company, headquartered in suburban Denver, Colo., features a portfolio of more than 7,000 guest rooms, nine golf courses and 10 full-service spas. Destination Hotels & Resorts properties are located in key metropolitan and resort markets including Washington, D.C., Houston, Chicago, Denver, Dallas, San Diego, Aspen, Austin, Phoenix, Portland, Palm Springs, Jackson Hole, Maui and Lake Tahoe. For more information on the properties in the Destination Hotels & Resorts collection, please visit www.destinationhotels.com.

About Precidia Technologies
Precidia Technologies is a global leader in the design and manufacture of Internet Protocol (IP) payment and networking products. With customers in over 85 countries, Precidia offers unique products designed for simple serial networking, as well as a suite which manages the complexity of IP based payments in the retail industry. All of Precidia's products have been designed to maximize the potential of existing equipment, with deployment, monitoring, security and management tools. For more information, visit Precidia on the Web at http://www.precidia.com

---


[Click Banner To Learn More]
[Home Page] [The Automator] [About] [Subscribe ] [Contact Us]