---
Frost & Sullivan Lauds Distech Controls, Inc. for Excellence in its Growth Strategy











Palo Alto, Calif. — August 3, 2007 — Frost & Sullivan honors Distech Controls, Inc. with the 2007 North American Building Automation Systems Growth Excellence of the Year Award.
In presenting this Award, Frost & Sullivan commends the company for sustaining exceptional growth by successfully expanding its product coverage and penetrating new geographical markets.
"Distech Controls is a supplier of open building automation systems (BAS) and is recognized as an industry leader in providing innovative BAS," notes Frost & Sullivan Research Analyst G.G. Hariharan. "Its products continue to provide customers with the tools to improve building efficiency, maximize cost savings, and provide energy efficient solutions."
In 2006, Distech Controls launched 16 new products and its highly valued line of wireless communication technology. Its hardware equipment includes configurable and free programmable DDC controllers for HVAC and lighting.
"The company has two network management platforms, which include a flat architecture solution for LONWORKS and the EC-Net web-based, multi-protocol solution, which allows the integration of diverse systems and devices into a unified platform regardless of manufacturer or protocol," says Hariharan. "The performance of these products has enabled Distech Controls to increase its visibility in the BAS industry."
From 2002 to 2007, overall revenue increased by 100 percent each year and the company has made a foray into markets in Europe, the Middle East, Australia, and China. The North American market has maintained its revenue growth of close to 60 percent every year.
Pursuing the vision of open protocols, Distech Controls offers end-users integrated BAS solutions to improve building efficiency and generate energy savings. The concept of open protocols provides great value to end-users who can integrate a building infrastructure, leverage all the assets already contained within the building and continue expanding that system in the future.
"Distech Controls is well positioned to evolve with the wireless BAS technology, which translates into staying ahead of the competition," explains Hariharan. "In this approach, the company provides end-users with the advantage of retrofitting a BAS with limited depletion of the building infrastructure."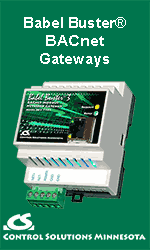 To realize its vision of wireless BAS solutions, Distech Controls has developed strategic partnerships. The vision contributed by Distech Controls with the collaboration of its partners and alliances is moving green buildings toward more efficient and cost effective building automation solutions. The wireless solution by Distech Controls provides connectivity between controllers, room sensors, light switches and other components and is entirely battery-less which requires little maintenance. Although there have been some concerns in the industry about the reliability of wireless, Distech Controls has addressed this concern by simplifying the wireless communication systems. Instead of providing all wireless networks, the simplified solution by Distech Controls communicates wirelessly only between the controllers and the room devices and not with the network, which remains wired for sound reliability.
From a global perspective, the company implemented its master distributor strategy to successfully service its international markets. It collaborates with a partner company to provide training and documentation, addressing local BAS challenges. This mutually beneficial alliance program has enabled Distech Controls to successfully augment its global market presence.
"The company has installations across several verticals including commercial, healthcare, and education," adds Hariharan. "A strong product offering has assisted in establishing a reputable and ever increasing presence across these end-user groups."
The Frost & Sullivan Growth Excellence of the Year Award is bestowed each year upon the company that has demonstrated excellence in implementing and sustaining growth through unique growth strategies. Frost & Sullivan, through its exhaustive selection process, seeks to identify a company that has exhibited excellence in all its functional areas, resulting in sustained financial growth.
Frost & Sullivan Best Practices Awards recognize companies in a variety of regional and global markets for demonstrating outstanding achievement and superior performance in areas such as leadership, technological innovation, customer service, and strategic product development. Industry analysts compare market participants and measure performance through in-depth interviews, analysis, and extensive secondary research in order to identify best practices in the industry.
About Distech Controls, Inc
Distech Controls designs, manufactures and markets easyCONTROLS, a building automation system, including DDC controllers and software, based upon open control protocols. Established in 1995, Distech Controls is headquartered in Quebec, Canada, with offices in Canada, the USA, Europe, Asia and the Middle-East. Distech Controls is an active member of standards-setting associations including the Open Systems Alliance, the ZigBee Alliance and CABA; and is a sponsor member of the LONMARK Interoperability Association.
Distech Controls offers a competitive, technology-driven solution while focusing on added-value
services and client needs. www.distech-controls.com
About Frost & Sullivan
Frost & Sullivan, a global growth consulting company, has been partnering with clients to support the development of innovative strategies for more than 40 years. The company's industry expertise integrates growth consulting, growth partnership services, and corporate management training to identify and develop opportunities. Frost & Sullivan serves an extensive clientele that includes Global 1000 companies, emerging companies, and the investment community by providing comprehensive industry coverage that reflects a unique global perspective and combines ongoing analysis of markets, technologies, econometrics, and demographics. For more information, visit www.awards.frost.com.
---

[Click Banner To Learn More]
[Home Page] [The Automator] [About] [Subscribe ] [Contact Us]