---
TAC Completes $2.9 Million Hospital Renovation
Savings at Washington Hospital Exceed Amount Guaranteed by TAC











DALLAS – August 13, 2007– Odessa Memorial Hospital, in Odessa, Wash., reduced its utility costs by more than $21,000 in the first six months of 2007, following the completion of a $2.9 million project to upgrade its facilities and mechanical systems. The Energy Solutions division of TAC, a world leader in building automation, security systems and energy services, served as general contractor for half of the project and completed a performance contract, with guaranteed energy savings, for the remainder. In addition to enhancing comfort for patients, staff and visitors, the improvements have provided utility savings 18 percent higher than the amount TAC guaranteed.
Performance contracting is a turnkey contracting method whereby the design, construction, commissioning and performance measurement are incorporated into one guaranteed fixed price. Improved facility efficiency and comfort are among the long-term results TAC delivers as the single provider accountable for all aspects of the project. Performance contracting projects are funded in a variety of ways, including general obligation bond funds, maintenance reserve funds, and financing secured against guaranteed energy savings. TAC guarantees the amount of savings the projects will achieve and agrees to pay the difference if that amount is not realized. Typically, new, more efficient equipment and upgraded facility automation systems generate the utility savings, as well as maximize energy efficiency and improve occupant comfort.
"TAC worked closely with the staff here at Odessa Memorial and with the architect in order to develop a project that best suited our needs and, at the same time, fit our budget– which was considerably less than the need in this situation," said Mark Barglof, hospital administrator, Odessa Memorial Hospital. "TAC directed the entire team, including hospital staff, the architect, engineering consultants, and subcontractors, through the construction process. Our confidence in TAC has paid off with both greater comfort and even larger savings than expected."
"TAC originally approached the hospital as a performance contracting candidate, however, the hospital also had various other projects they wanted implemented," said Wes McDaniel, vice president of Energy Solutions. "Our ability to meet the special needs of the client led us to assume dual responsibilities in this unique situation. We even held meetings with the community to gain support for the project and raise additional funds."
Under the performance contract, TAC provided new high efficiency heating and chilled water systems, two new air handling units and supporting devices, direct digital controls (DDC) to manage the facility, and commissioned the mechanical system. The general contracting project included a new roof, window replacement, a new electrical service, and fire protection for the hospital.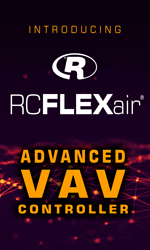 TAC tightly monitored conditions at Odessa Memorial during construction and developed precautions to ensure that the final project met all applicable health care codes for heating, ventilating and air conditioning (HVAC). These included not only comfort, but addressed indoor air quality concerns crucial for hospitals, such as meeting return air requirements, providing thorough air filtering, installing dual fuel supplies, and maintaining minimum facility temperatures during emergency power operation. During construction, TAC took precautions when abating asbestos in occupied areas to control the spread of infectious airborne diseases.
TAC designed construction phasing and scheduling recognizing the hospital's need to continue serving patients. According to Barglof, "For example, TAC considered the impact of relocating the emergency room access and the location of helicopter emergency airlift service, as well as the impact of displacing long-term care residents who needed to be able to circulate inside and outside of the facility," he said. "As a result, there was minimal disruption to hospital services during construction."
About TAC
TAC is a leading provider of building automation solutions based on Open Integrated Systems for Building IT. TAC's mission is to provide added value through building environment services for indoor climate, security and use of energy, delivered with advanced technology to end users and property owners throughout the world. With over 80 years of experience in the HVAC, building automation and security arenas, TAC employs more than 5,000 people worldwide, with partners and branches in 80 countries. TAC's parent company, Schneider Electric, is the world's power and control specialist with 112,000 employees worldwide and operations in 190 countries. For more information visit www.tac.com
---


[Click Banner To Learn More]
[Home Page] [The Automator] [About] [Subscribe ] [Contact Us]