---
Innovative Systems Increases Speech Privacy and Creates Less Stressful Work Conditions











SAN JOSE, Calif., Aug 29, 2007 (BUSINESS WIRE) -- Echelon Corporation (NASDAQ:ELON), a leading provider of networking technology that is used to create and manage automation systems, today announced that its technology has been incorporated in a market leading sound masking system, Spectra i.Net(TM) from Lencore Acoustics Corp. Sound masking uses sophisticated electronics to gently raise background sound levels to reduce the intelligibility of speech, increasing employee privacy and reducing noise-induced stress in typical work environments. Lencore's Spectra i.Net system uses Echelon's i.LON(R) Internet server platform to allow remote connectivity to the system to make system adjustments to the masking sound level, and as a means of integrating the system to existing LonWorks(R) based building automation systems.
"Sound masking is a rapidly growing segment within the building, healthcare and financial industries. Federal mandates such as HIPAA and GLBA are dictating more stringent privacy laws for healthcare and financial institutions; while in the commercial building arena, employers are recognizing the positive financial impact that speech privacy and acoustical comfort have in their facilities," said Jonathan Leonard, Lencore's vice president. "Most, if not all, Fortune 500 companies are very concerned with the impact on both privacy and productivity loss due to noise in the workplace. We chose to use Echelon's technology because we wanted to bring a system to market that could very effectively compete based on cost, reliability, longevity, and ease of integration with the building automation system." The Spectra i.Net system can be installed for less than $1 per square foot.
Research published in the Journal of Applied Psychology, October 2000, found that workers in a noisy environment (including elevated levels of noise from talking) experienced higher levels of stress and lower motivation than those in a quiet environment. Sound masking has the net effect of "neutralizing" noisy environments to create a more soothing, perceptually less noisy environment than actually exists.
Sound masking works by subtly introducing sound into an office environment through speakers typically installed in the ceiling and gently raises the background sound levels within the environment to help mask extraneous conversations and limit the amount of distraction that office occupants hear.
Lencore's Spectra i.Net system meets the American Society for Testing and Materials (ASTM) standards for speech privacy and is used by many Fortune 500 companies around the world. In addition, hundreds of healthcare companies are utilizing sound masking technology to provide oral privacy in an effort to meet compliance objectives under the Health Insurance Portability and Accountability Act (HIPAA). Speech privacy is considered by many patients and doctors to be crucial to patient satisfaction and was previously difficult to achieve in crowded physician offices.
With the backing of two federal mandates in the healthcare and financial industries, and with a general increase in securing privacy across all business disciplines, the sound masking industry has grown substantially in recent years. Masking can be used effectively in about 90% of traditional corporate businesses. Estimates regarding the market size have increased to over nine billion square feet of space requiring sound masking solutions, according to ceiling industry statistics.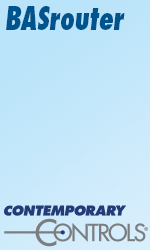 According to Anders Axelsson, Echelon's senior vice-president of sales and marketing, "The Spectra i.Net system is an example of the innovative and valuable applications that result from building a powerful control networking platform that easily integrates with other systems. The nature of the platform Echelon offers -- peer-to-peer, high reliability, cost-effective, device-level communications -- naturally provides a basis for our customers to innovate through applications. As a result, we are now seeing everything from automated demand response for energy management to sound masking, all built on a common platform from Echelon."
About Lencore Acoustics Corporation
Lencore Acoustics Corporation offers a full range of sound masking systems and products that include open platform, multi-drop networked, remote controlled, centralized, decentralized, stand alone, in-plenum, and direct field sound masking, music and paging systems. Lencore is committed to providing energy efficient and sustainable products that meet the acoustical needs of Fortune 500 companies around the world. Lencore delivers the highest quality sound masking and paging available and is the only system in the industry manufactured with E-Sound(R) (environmentally friendly sound) and IndePage(R) technologies. Lencore Acoustics Corp. is headquartered in Woodbury, New York. Its principals have over 40 years of acoustical expertise, with over 125 million square feet of sound masking installations nationwide. More information about Lencore can be found at http://www.lencore.com.

About Echelon Corporation
Echelon Corporation (NASDAQ:ELON) is a networking company that provides products and systems that can monitor and save energy; lower costs; improve productivity; and enhance service, quality, safety, and convenience by connecting everyday devices in utility, buildings, industrial, transportation, and home control systems. Tens of millions of smart devices based on Echelon's LonWorks products and Networked Energy Services (NES) systems are used around the world today, bringing benefits to consumers and industry. More information about Echelon can be found at http://www.echelon.com.

Echelon, i.LON, LonWorks, and the Echelon logo are registered trademarks of Echelon Corporation registered in the United States and other countries. Lencore, Spectra, Spectra i.Net, E-Sound, IndePage are trademarks of Lencore Acoustics Corp. Other product or service names mentioned herein are the trademarks of their respective owners.
---


[Click Banner To Learn More]
[Home Page] [The Automator] [About] [Subscribe ] [Contact Us]