---
Russian Energy Provider to Deploy Echelon's Advanced Metering System to up to 375,000 Customers











(San Jose, CA - August 30, 2007) - Echelon Corporation (NASDAQ: ELON), a leading provider of networking technology that is used to manage and reduce energy consumption, today announced that ENERGOAUDITCONTROL (EAC), a company specializing in the creation and installation of large-scale metering solutions, will deploy Echelon's Networked Energy Services (NES) advanced metering system in Russia. Under the first phase of the project, approximately 90,000 NES meters and associated software and infrastructure will be deployed to homes and small businesses across Russia with the potential for up to 275,000 additional meters and associated software and infrastructure in 2008 and 2009. This is an important case of large-scale technical cooperation between leading Russian and American engineering companies.
Echelon expects revenue over the duration of the project to be between approximately $9 and $35 million depending upon the mix of products ordered and the number of options exercised. Shipments will begin later this quarter."Our project demanded a market-leading solution that could meet our unique combination of technical, business, and timing needs," said Selvian Seu, EAC's chief executive officer. "Technically, given the large number of meters we anticipate operating in our system over time and the vast distances covered by our project — literally spanning the entire county — we require a system that can both scale in size and scale over distance. The NES system has the proven capability for both. From a business perspective we are looking to implement a next-generation set of features that goes far beyond automated meter reading; the NES system brings us a market-leading platform. And, we are looking to deploy the system and deliver value quickly. Because the NES system exposes its functionality to our IT staff as industry-standard web services we can quickly and cost-effectively integrate and develop applications and meet our aggressive deployment schedule."
With its open, bi-directional, and extensible infrastructure, Echelon's Networked Energy Services system enables a comprehensive range of utility applications. It goes far beyond traditional automatic meter reading (AMR) systems, providing a state-of-the-art, future-proof smart metering system that brings new features and benefits to every aspect of a utility's operations -- from metering and customer services to distribution operations and value-added business. What's more, it offers an unmatched return on investment, with a typical payback period of two to five years.
"The ability of the NES system to meet the extremely complex service and management goals of this project demonstrates the flexibility and power of our solution," said Frits Bruggink, Echelon's senior vice-president, utility solutions. "EAC plans to leverage the multi-service nature of the NES system to deliver a single, integrated infrastructure that can help align the customer's delivery and billing systems, provide better forecasting of consumption, and better balance the load across the entire system and by doing so to lower cost while increase service quality and reliability."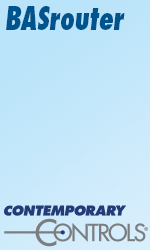 Echelon's NES system provides an open, bidirectional, and extensible infrastructure that enables a wide range of utility applications. The system offers a comprehensive set of energy services, including: two-way automated meter reading; time-of-use pricing; net metering; prepaid metering; remote electrical disconnect and reconnect; service limiting; distribution system asset optimization; electricity outage detection and restoration management; blackout and brownout elimination; comprehensive revenue protection; on-demand and schedule-based direct load control; power quality measurement; and extensive tamper detection features.
Based on open best-of-breed standards, the NES system is designed for the global market and has been certified for use in over 15 countries in Asia, Australia, Europe, and North America.
About Engineering Center ENERGOAUDITCONTROL
Engineering Center ENERGOAUDITCONTROL specializes in designing sophisticated, territorially-distributed, high-profile metering systems. They integrate and deliver system solutions for the largest AMR systems for commercial electric power accounting systems in Russia. More information about Engineering Center ENERGOAUDITCONTROL can be found at http://www.ackye.ru.

About Echelon Corporation
Echelon Corporation (NASDAQ: ELON) is a networking company that provides products and systems that can monitor and save energy; lower costs; improve productivity; and enhance service, quality, safety, and convenience by connecting everyday devices in utility, buildings, industrial, transportation, and home control systems. Tens of millions of smart devices based on Echelon's LonWorks products and Networked Energy Services (NES) systems are used around the world today, bringing benefits to consumers and industry. More information about Echelon can be found at http://www.echelon.com.

---

[Click Banner To Learn More]
[Home Page] [The Automator] [About] [Subscribe ] [Contact Us]