---
Ethernet Direct Industrial Switches Chosen in North America's New Airport Project











Taipei, Taiwan, 14 August, 2008– Ethernet Direct Corporation, a professional and primary provider of Industrial Networking and communication solutions, is chosen in a recent airport deployment project located in North America.
The newly constructed, modern terminal building located between the two existing main runways along with new highway access, new and improved parking and support facilities and improved utilities and airside operations. In the airport automated Parking Management Systems, the objectives are to provide a quality parking service and facility to customers, facilitate quick entry and exit from the parking points and reduce dwell time, streamline the entire traffic movement around the car parking area and build MIS systems to support future planning and development. The project installation consist of Gigabit network in an integrated centralized parking solution designed to control the flow of traffic in and out of a parking facility, track all revenue generated by the facility, and assist in capturing potential revenue reduction. It utilizes the leading-edge technology in meeting the present goals of the parking industry - developing and deploying new enhancements required for the future, and supporting the system over its total life-cycle.
Deploying Ethernet is a realization to the project success as all the interfaces between the various equipments are transferred to a central computer system. The project used Ethernet to connect the entire airport parking garage devices (card readers, ticket dispensers, credit card terminals, video, and VoIP and gate control). There are five levels parking to offer over 7,000 parking spaces. Dual homing offers added redundancy to the automated parking system in order to reduce downtime. In the airport application, the costs associated with unexpected downtime are a big impact. Hence, redundant systems are needed to ensure high availability. Detection of a media connection failure or an upstream switch failure causes the Ethernet Direct managed switches to transfer upstream network activity to the other port in less than 300 milliseconds.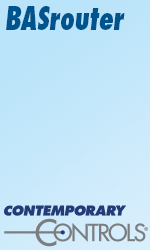 There are three models of switches adopted in the system. These are HME-800, HME-628G and HMG-1628 - all Industrial Managed Ethernet switches. The ability to offer ring redundancy and recovery of less than 300 ms is a key criteria in choosing Ethernet Direct. Gigabit and ring redundancy were used throughout the project. Parking lanes used HMG-628G switches with an HME-800 in a redundant ring to connect to existing edge devices (card readers, VoIP, gate control, etc.) The 19 lane rings were dual homed to a main ring of HMG-448G and HMG-1628 switches. The various servers were then connected to the main HMG-448G ring with dual connections. The system had redundancy at every level, insuring the reliability of the system.
Extensive configuration with simple user friendly products ensures maximum network security. Ethernet Direct provides a solution that provides fast communication with the use of rail switches which are industrially hardened and specifically designed to operate reliably in electrically harsh, demanding environments and in hazardous locations.
The Global Ethernet Direct team is rapidly gaining momentum in the Industrial Ethernet field with the teamwork formed by industry experts and professionals with proven experiences.
To learn more details about this success story, please visit www.ethernetdirect-tw.com/en/application/application-stories.htm

About Ethernet Direct Group
Ethernet Direct brings a control system engineering perspective to networking technology. The principals of Ethernet Direct come from process-control and PLC system backgrounds.
The Global Ethernet Direct team covers operations from Product know-how, design implementation, quality assurance, manufacturing, logistics, sales, marketing & technical support. We are well-positioned to fulfill customers' needs and markets' demands by providing a great variety of tailor-made products and services. When you work with us, you will experience confidence and dependability. By choosing Ethernet Direct, you have chosen excellence & long-term commitment.
---


[Click Banner To Learn More]
[Home Page] [The Automator] [About] [Subscribe ] [Contact Us]