---
Service and hardware revenues will contribute $1.8 billion to the U.S. eldercare industry by 2013











Digital health technologies designed to monitor and care for the elderly population will bring in U.S. revenues in excess of $1.8 billion by 2013.
Technological advances will drive this growth in service and hardware revenues, according to Parks Associates' Taking Care of the Elderly through Digital Technologies . Connected medical, activity, and environmental sensors and fitness measurement devices will bring in more than twice the dollar amount of the low-tech personal emergency response system (PERS) sector in 2013. These new technologies will monitor seniors' vital signs, track their locations and activities, and measure their fitness progress.
"The smart home will help the elderly maintain a safe, healthy, and independent life," said Harry Wang, Director, Health & Mobile Product Research, Parks Associates . "Although the user population will be small initially, more people will adopt these new technologies in embracing the broader emerging eldercare model that promises a high quality of service, individual dignity, and the intelligence to monitor situations and act before they become critical." Adoption and revenue growth will be even greater than forecast if the Center for Medicare and Medicaid Services (CMS) embraces this model, Wang emphasized.
Taking Care of the Elderly through Digital Technologies is Parks Associates' latest research report on the digital health industry. This report analyzes how technology can be used to monitor and manage the elderly population in their homes and in long-term care facilities. The report also examines applicable service sectors and potential payment models.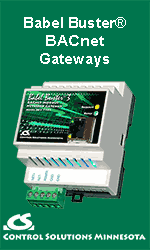 Harry Wang is speaking in the session "Smart Home-Smart Patient: Telehealth and the New Digital Home" at the 2008 ATA Mid-Year Meeting, September 15, 2008, at 9:45 a.m.
For additional information, or to subscribe to Parks Associates' free Digital Health Newsletter, visit http://www.digitalhealthnews.com, http://www.parksassociates.com, or sales@parksassociates.com.

About Parks Associates Digital Health Research
Parks Associates is an internationally recognized market research and consulting company specializing in emerging consumer technology products and services. Parks Associates envisions pervasive adoption of digital technology within the global health care system and a drastic transformation of how healthcare and wellness aids are delivered to consumers in the future.
Our research clarifies the opportunities and challenges for technology vendors, healthcare providers, and companies considering entering this changing market.
Parks Associates' expertise includes new media, digital entertainment and gaming, home networks, Internet and television services, digital health, mobile applications and services, consumer electronics, and home control systems and security.
http://www.parksassociates.com | http://www.digitalhealthnews.com

---

[Click Banner To Learn More]
[Home Page] [The Automator] [About] [Subscribe ] [Contact Us]